These 7 Things You Need for Your Sink may surprise you.
However, they can surly make your life easier.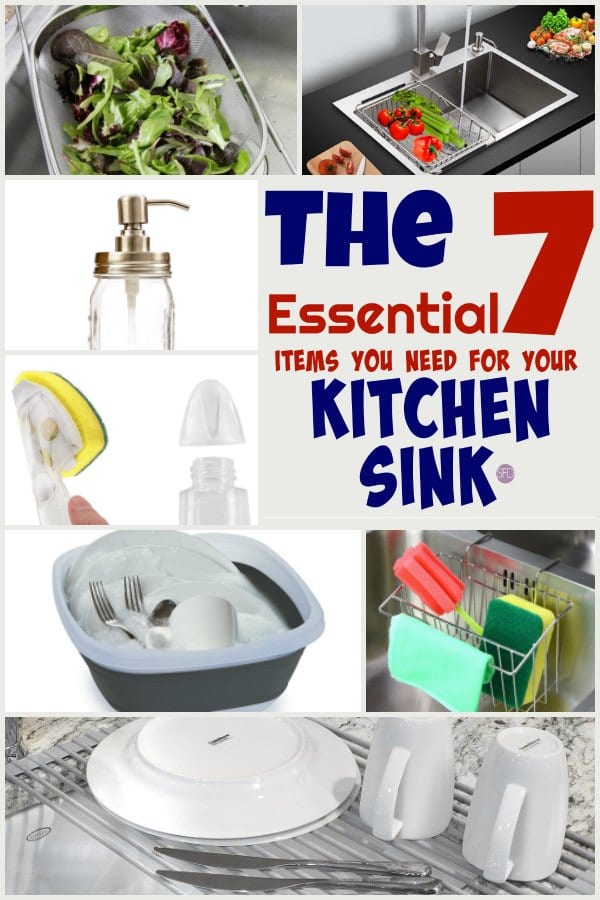 7 Things You Need for Your Sink
We are all looking for ways to make our lives easier.
Also, we are looking for methods to make our time more productive.
Hence, looking for products that can help us make our lives easier and productive if a good thing.
These are all items that I like and that I also use.
I like that all of these items are affordable.
Making life both productive and easier is good. Being able to do this on a budget is even better.
Keep up to date with my recipes
You can check out my guide on baking with sugar alternatives on Amazon

Be sure to follow me on facebook and subscribe to my recipes via email to keep up to date as well.
This think is ingenious! You roll it out over your sink for draining. But, even better, it just rolls up for storage!
I like that this holder simply sets on the sink divider rather than attaching by suction cups. That means you can easily remove it when you need the sink space.
This is one of my favorite kitchen purchases.
I put my dish soap in this. Not only do I not have to look at a not so pretty dish soap container, I have made it easier to pump soap when I am washing something by hand.
This is especially convenient when you have extra items that need drying. Or, you could use this instead of a dish drainer that sits on the counter.
This think is a life-saver. And it is refillable too! Also, the brush can be easily switched out.
I use this when I soak dishes or when I want to soak vegetables and fruit. It's small and you can easily move it out of the way to make room. Plus, it is collapsible for easy storage!
This is something that I use when I rinse off vegetables and fruit. It fits over my sink, I rinse, and then I can easily move it when the water is done draining.
You can see this and the other items that have been featured on my Sugar Free Sunday Spotlight here.