I love a good whole wheat pizza crust.

There is just something so healthy sounding about whole wheat anything.
Easy Homemade Whole Wheat Pizza Crust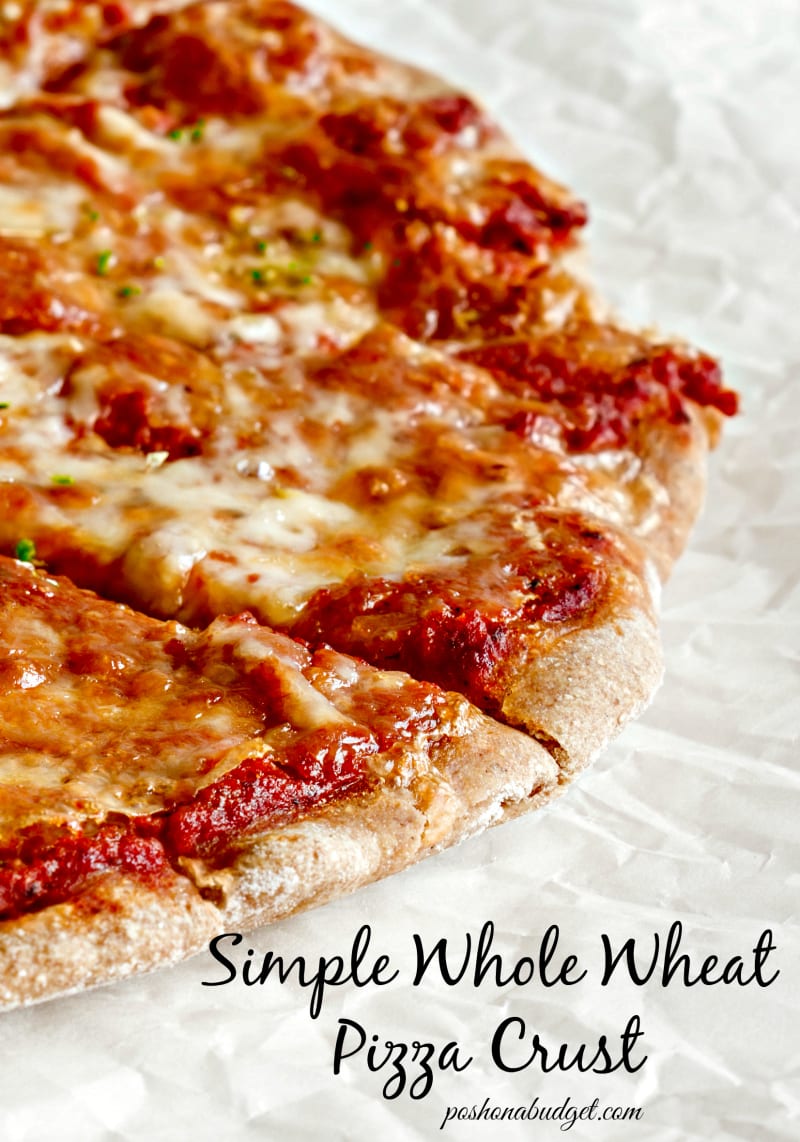 I was looking for a wheat pizza crust recipe that did not have sugar added to it.

It seems like every whole wheat pizza crust is made with some kind of sugar added to it.
Some folks will add sugar to a pizza dough to add a sweeter flavor in their crust. Sugar can also give a whole wheat crust a darker and richer- to some- looking crust. I am not eating a whole wheat pizza for the sweetness of the crust. I enjoy a pizza for it's rich fresh ingredients.
My whole wheat pizza crust recipe also calls for no added oils.

I must admit that I have made pizza crusts in the past that do contain a bit of oil. Olive oil can lend a pizza crust a bit of taste as well as texture to the crust. Some people enjoy the heavier feel of the crust when olive oil is added to the recipe. This heavier whole wheat pizza crust with oil added to it can also help prevent the 'soggy crust thing' that can happen when a lot of toppings are added.
I do add a bit of salt to my whole wheat pizza crust.

Salt gives a bit of taste to the crust that is a nice complement to the whole wheat flour. When added in the correct amounts, salt can improve the texture and fermentation of the dough, making the kneading and fermenting process even better. On the downside, too much salt in the crust can hinder these attributes. You know that you have added too much salt when the dough becomes hard to knead and the dough rises slower than it should.
What kind of yeast can you use for this recipe?

I buy the cheap packets from my local Aldi store to be honest. The packets are so convenient and they come already measured out. Also, when I have been in a bit of a bind for time, I will use a quick rise variety of yeast. I just love the smell of rising whole wheat dough and the way that the rising dough makes my house smell.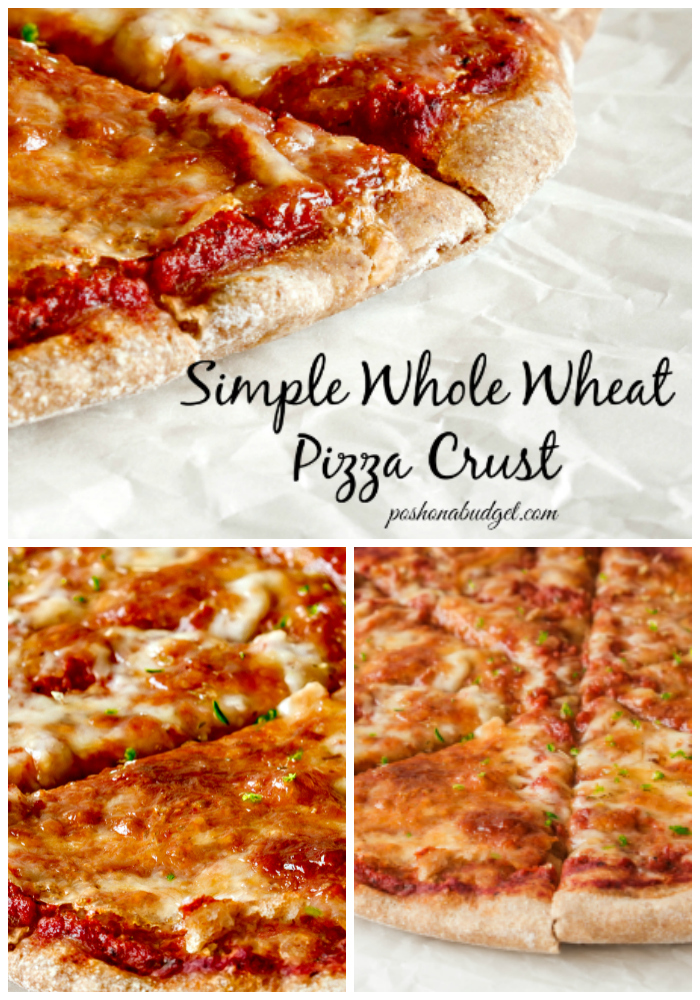 The recipe for my Easy Homemade Whole Wheat Pizza Crust
I must say that if you have a stand mixer with a hook, making this pizza crust is so much easier to do.
What you will need to make this whole wheat pizza crust.

Whole Wheat Flour- 4 cups
Active Dry Yeast- 1 packet (2 1/2 teaspoons)
Salt- I like Kosher salt- 1 teaspoon (see above about adding too much salt)
Warm water (tap)- 1 1/2 cups
How to make this whole wheat pizza crust.

In a large mixing bowl, combine together your water and yeast gently stirring with a fork.
Add your remaining ingredients and work into a ball (why I like my stand mixer with hook).
Lightly oil or spray with vegetable spray a medium mixing bowl. Place your dough in the bowl and cover loosely with a cotton breathable towel. Allow to sit in a warm spot for a couple of hours or until double in size. A quick rising yeast dough will obviously double in size sooner.
Punch the dough down and cover it again allowing it to sit for a half hour.
When dough is ready, you can work it into shape/pan and complete your pizza on top of it. The pizza should bake in a 500 degree preheated oven for 12-15 minutes or until the crust turns brown. Pizza pans can be prepped with a light coating of olive oil and/or corn meal sprinkled on top or prepped by using your favorite method. I like to use the olive oil, occasionally topping the oil with a light sprinkle of corn meal.
Do you like Easy Homemade Whole Wheat Pizza Crust?