This weekend we can Enjoy this Easy Grilled Corn on the Cob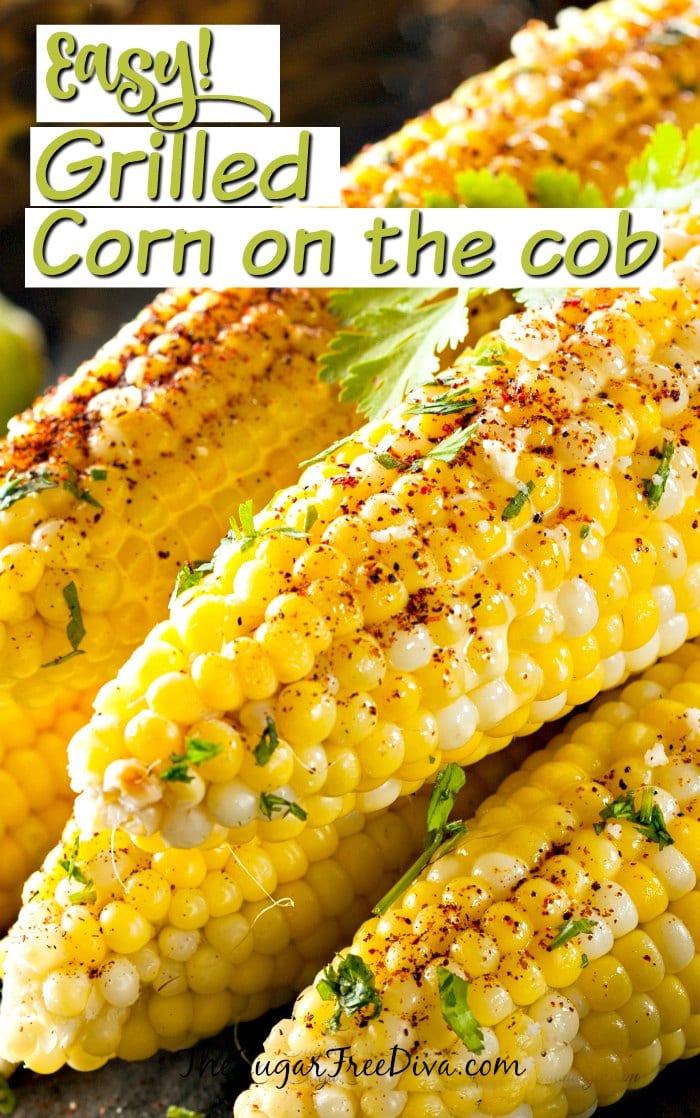 Enjoy this Easy Grilled Corn on the Cob
Living in corn country, as I do, I can tell you that not much else says summer like corn on the cob does.
You may agree that corn is just about the one thing that we can all agree upon when it comes to a summer barbecue.
Thus, when grilled to perfection and topped with love, grilled corn on the cob is just part of what the summer barbecue is all about.
Corn is that yellow vegetable that American's seem to love.

You may not know about the benefits of corn. Besides being wholesome and good, corn has some nutrients that we enjoy. Corn is a great source of iron and an excellent source of Vitamin B-6 and Magnesium. Thus, corn is pretty good for us in addition to being so tasty.
Living in the middle of corn country, I can tell you that it is a big deal when the corn gets harvested.

People living in these towns have a huge festival that is centered around the harvest of corn. They eat hot buttered ears of FRESH sweetcorn as a very popular treat.
We top our corn with more than just butter.
Probably the most popular corn topping for people is butter along with some salt. Salted and buttered grilled corn really is a favorite and for a good reason. We all can agree that when salted and buttered, grilled corn is so easy to make and so easy to enjoy. The toppings can be brushed on while grilling or after removing the corn from the grill.
Are you keeping up?
You can check out my guide on baking with sugar alternatives on Amazon
I have some great tips on which alternatives may work in a recipe such as this one.
Be sure to follow me on facebook and subscribe to my recipes via email to keep up to date as well.
How to make Enjoy this Easy Grilled Corn on the Cob
You could also make a butter topping that includes herbs.

To make a great butter topping for four ears of corn, melt one stick of butter with 2 tablespoons or herbs and add some salt.
I really enjoy a garlic butter corn topping.

Simply melt 1 stick of butter with 2 cloves of garlic that have been minced or cut small. Thus, you will have a tasty garlic butter taste.
Lemon garlic topping

To make a delicious lemon garlic topping do this: 1 tablespoon of extra virgin olive oil + 2 tablespoons of butter + 1 1/2 tablespoons of lemon juice (or lime!)+2 cloves of garlic that have been minced or cut small. Salt as needed.
Finally, the sweet grilled corn topping.

For you to make a delicious sweet topping do this: Melt 4 tablespoons of butter with 1 tablespoons of sugar or alternative of your choice. You may add salt to taste if desired. However, this would taste good without the salt. I like to use salt alternatives sometimes.
How you can grill corn on the cob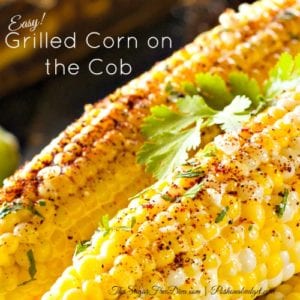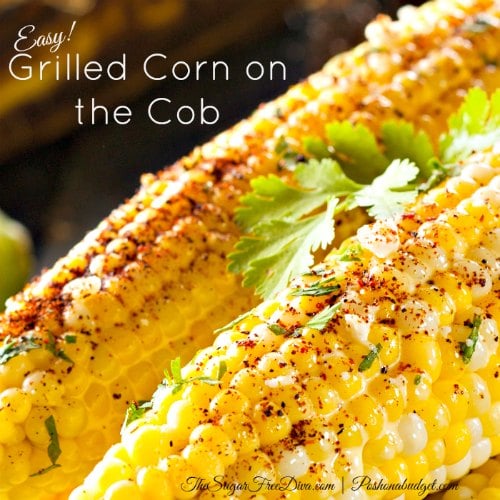 EASY! Grilled Corn on the Cob
Ingredients
Corn on the cob with husks attached

For toppings

see post above
Instructions
Prepare the corn using this method:

They say the trick to grilling corn on the cob is to pull the outer husks down without removing them. Then remove the 'silk'. You can pull the silk off by hand and then use a damp paper town to wipe off what remains. Replace the husks to their original position prior to removing the silk. Soak your cobs in cold salter water for about a half hour.

For best results, use an area of the grill that has medium heat- away from the direct heat.

Remove each ear of corn from the cold water where it was soaking and shake off the water.

Place each ear of corn on the grill.

Grill each ear for about 20 minutes, rotating each ear every five minutes.

Remove each ear of corn, open the husks, and add your toppings (corn may be hot- be careful)