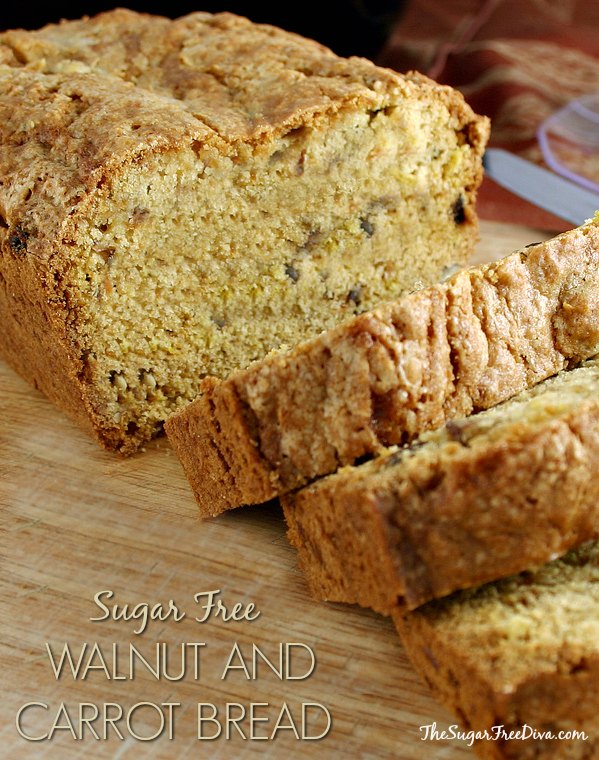 Fresh Baked Walnut and Carrot Bread
This is a nice bread to serve on the side with a meal or even as a breakfast treat.
I think that what I like best about this recipe is the smell when this bread is about to come out of the oven.

This bread smells amazing. It also tastes pretty good!

Carrot cake is amazing especially when it is topped with a cream cheese frosting. Add a few nuts to the recipe, such as walnuts, and I am in heaven. YUM!
However, this is not a carrot cake.
This is a  bread not a cake. This recipe does not call for any added sugar. The sweetness in this bread comes from honey that is added. If honey is not your sweetener of choice, you can use the sugar alternative of your choice.
We love enjoying a treat like fresh baked walnut and carrot bread for breakfast.
When this delicious bread comes out of the oven allow it to set for a few minutes. When it is ready to slice, spread a bit of  butter (or alternative) or some creamed cheese over it and enjoy how tasty this tastes.
As mentioned a moment ago, instead of sugar, this recipe calls for honey.

Honey is the perfect natural compliment to baked walnut and carrot bread. Honey really gives this bread a natural taste that I really appreciate. The smell of the carrot and honey baking in a bread really is a nice one.
Like I said, the smell of this bread is amazing.

If I could bottle the smell up in a bottle and sell it, I would. Maybe one day someone will develop a candle or room spray based upon this.
This recipe makes one loaf.
The recipe for Fresh Baked Walnut and Carrot Bread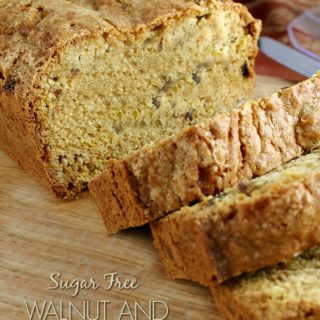 Fresh Baked Walnut and Carrot Bread
A delicious take on a favorite taste of carrots and bread.
Ingredients
Yeast- 1 packet active dry

Warm tap water -1 1/2 cups

Flour all purpose and or wheat flour-4 cups -

can use two cups of both or 4 cups of one

Vegetable or other oil of choice-1/4 cup

Honey- 1/2 cup

Salt -1 tsp

Vanilla extract- 1 tsp

Cinnamon- 1 tsp

Chopped walnuts- 1 cup

Shredded carrots- 1 cup
Instructions
In a mixing bowl, combine together your yeast flour and warm water. Allow this to sit for about five minutes.

To your bowl with the flour, add your oil, honey and salt and stir gently.

Add your vegetable oil, vanilla, honey, cinnamon and salt to the flour mixture and mix together until blended. When a ball starts to form, remove from mixer.

Knead into a ball using a floured surface, adding additional four if needed. It should take about 10 minutes for a nice ball to form.

Coat the inside of a new bowl with additional oil 1 to 1 1/2 tsp at most should do it.

Roll the ball of dough around in the bowl until it becomes covered with oil as well.

Cover the bowl with the dough with a clean towel or plastic wrap and allow to rise. It should take the dough about two hours to double in size.

Once the dough has doubled in size, knead in your carrots and walnuts. Divide your dough in half forming tow new balls of dough. Place the formed dough on a greased baking sheet or two new greased bowls, cover with a dampened towel and allow to sit for an additional half hour.

When ready to bake- Preheat your oven to 350 and grease your loaf pan(s). Place each loaf ball into the pan and slit the center- from top to bottom- about an inch using a knife.

Bake for 40-45 minutes. The smell will be divine however, you should allow the bread to cool a bit before enjoying them.