Genius Baking Products I Wish I Invented.
Unfortunately, I did not invent these however.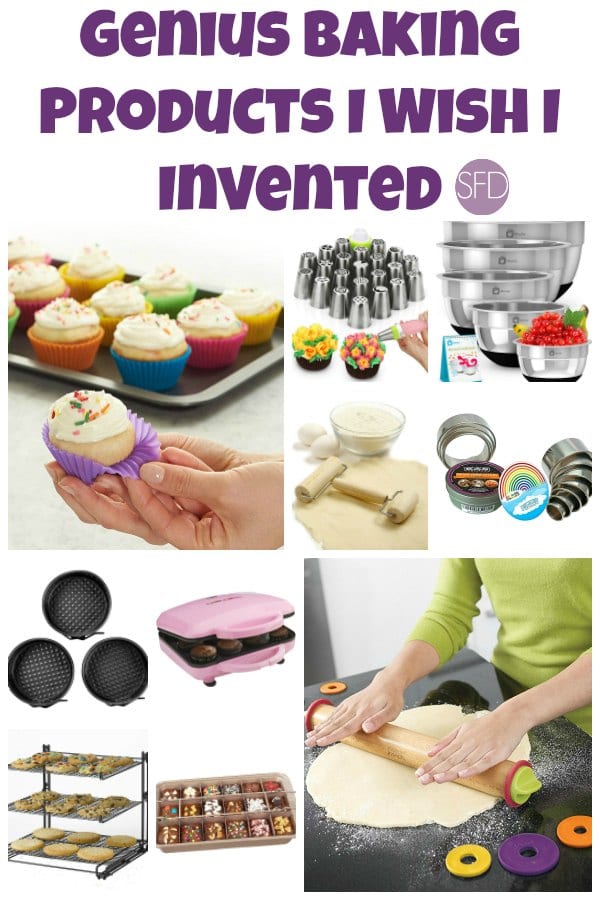 Genius Baking Products I Wish I Invented

These are items that I learned about as I became more proficient in my kitchen.
I should have started this by saying "Once upon a time, I stocked my kitchen with the cheapest items that I could find." I will say that we were on a really tight budget at the time after buying our first home.

Just like with everything else that comes with experience, finding what works takes a bit of trial and error.
It is like when you find a gadget or something that changes your life or make it more efficient, everything in the world is wonderful. You never really want to go back.
I like that with these items, you really will not go broke in buying them.
Getting your dollar's worth out of something that is useful is a really nice thing. Nobody likes throwing money out of the window after all.

Here are some similar ideas that you may also like.
Keep up to date with my recipes
You can check out my guide on baking with sugar alternatives on Amazon

I have some great tips on which alternatives may work in a recipe such as this one.
Be sure to follow me on facebook and subscribe to my recipes via email to keep up to date as well.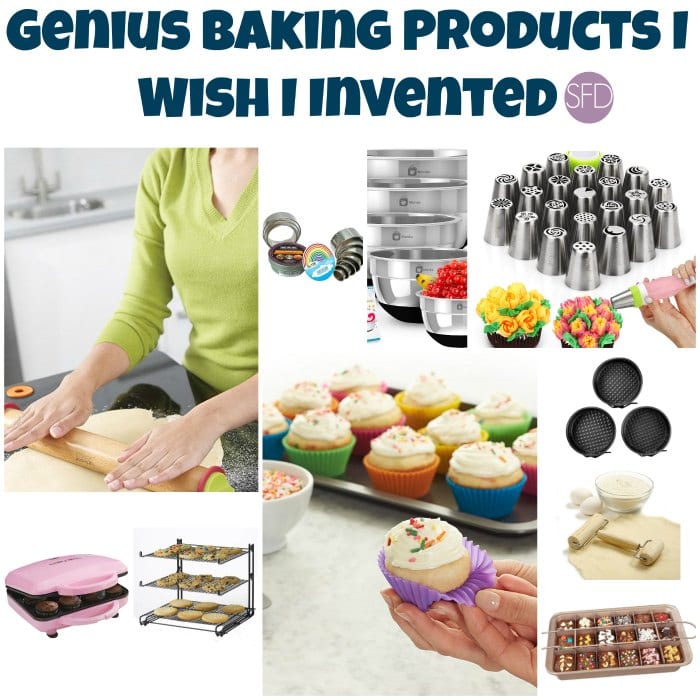 The Gadgets I like!
I can think of about a million things that I can do with these. I mean, beyond cookie cutting and biscuit making.
Do you see the non slip bottom on these? It is amazing! I love that the non slip bottoms really grip to the counter. So when you are going to town mixing by hand or using a hand mixer, the bowl will stay in place!
Perfect for make individual sized cakes!
For the fans of two chewy sides of the brownie...
This is how to fake a bakery made cake.
Just use 'em and wash 'em!
I once spent a fortune on one of these at one of those home parties. Then I found out that I could have purchased one at a fraction of the price online. This is one of those things that I have really gotten my money out of to say the least. That makes this one of my Genius Baking Products!
If you bake with this you will never have to slice brownies ever again!
Plus, you can individualize each brownie in the pan.
Why make a dozen if you only want one or two? Or, you could easily make a dozen if you want to as well.
What a great idea! Now you can roll to a more accurate thickness! Another one of my Genius Baking Products!
Talk about a space saver! This really frees up a counter when you are busy baking! This is really a Genius Baking Products!
You can see this and the other items that have been featured on my Sugar Free Sunday Spotlight here.