I am a fan of Genius Ideas for Food Storage.
There are some really good ideas too!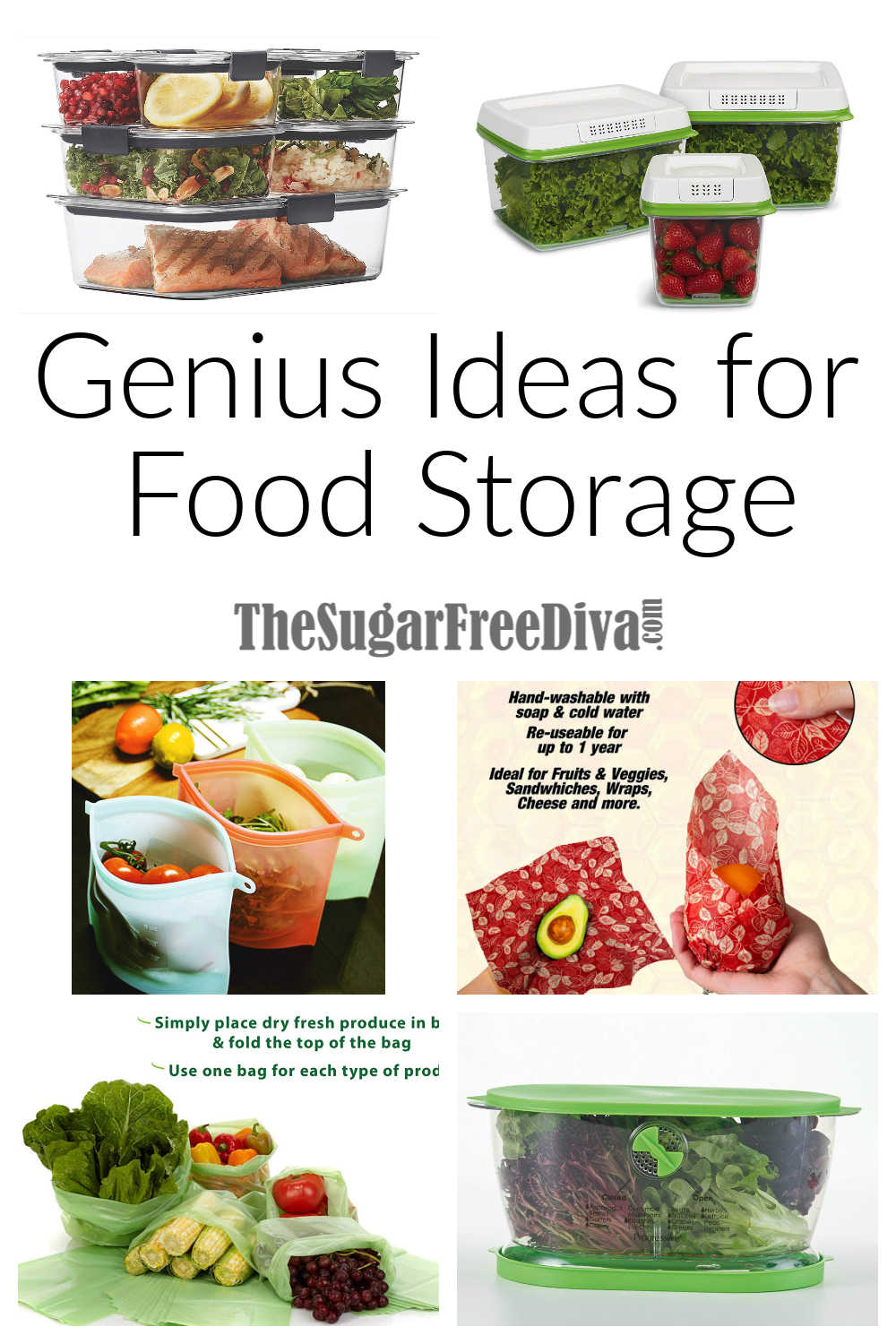 Genius Ideas for Food Storage

These are 'genius' ideas in my opinion.
That is because I do not like my food going bad.
Having a proper storage location for my food is one way to prevent food from going bad.
These storage ideas are mostly for produce.
However, there are a few that would work for other kinds of food.
Also, many of these are good storage ideas for travel or away packing.
Here are some ideas that you may also like.
Keep up to date with my recipes
You can check out my guide on baking with sugar alternatives on Amazon

I have some great tips on which alternatives may work in a recipe such as this one.
Be sure to follow me on facebook and subscribe to my recipes via email to keep up to date as well.
Prep Solutions by Progressive LKS-06 Lettuce Keeper, 4.7 Quart, Green
Debbie Meyer GreenBags - Reusable BPA Free Food Storage Bags, Keep Fruits and Vegetables Fresher Longer in these GreenBags! 20pc Set
Rubbermaid Brilliance Food Storage Container, 14-Piece Set
Reusable Silicone Food Storage Bags
Rubbermaid FreshWorks Produce Saver Food Storage Containers, 3-Piece Set
You can see items that have been featured on my Sugar Free Sunday Spotlight here.