These Holiday Cookie Baking Essentials are some of the best ideas for the season.
Especially if you are like me and do a bit of cookie baking for the holidays.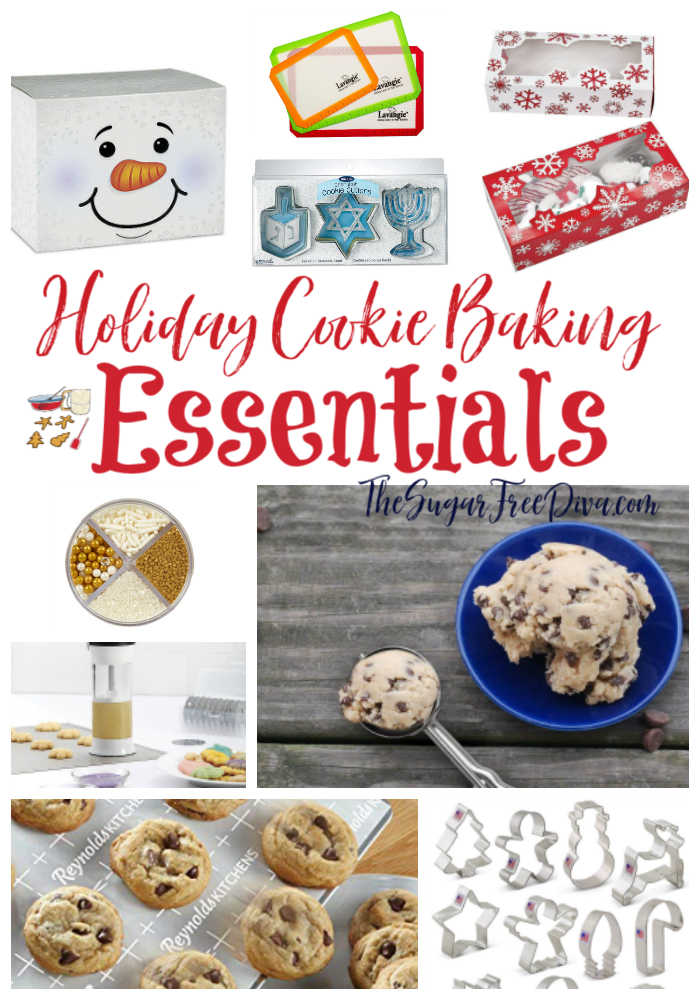 Holiday Cookie Baking Essentials

I am someone who does a lot of baking for the holidays.
Obviously, more of that I like to bake is sugar free this time of the year. However, sometimes I will bake with sugar in order to share my goodies with the wonderful people in my life.

As you can tell, there are a lot of cookies to bake when you cook for so many people.
As a result, I have to keep things interesting. Also, I need to keep my baking efficient using a lot of the ideas listed below.

I should mention that baking with sugar alternatives is pretty easy to do.
There are a lot of choices of sugar alternatives that you can use when you bake. Anyone wanting to learn more about baking with sugar alternatives can see learn more in The Sugar Free Baking Guide here.

Here are some great cookie recipes that you may like.
Keep up to date with my recipes
You can check out my guide on baking with sugar alternatives on Amazon

I have some great tips on which alternatives may work in a recipe such as this one.
Be sure to follow me on facebook and subscribe to my recipes via email to keep up to date as well.
Holiday Treat Boxes -
While I like to bake, I don't always need to keep and especially, eat what I bake. Thus, baked cookies make for a great holiday gift idea.!
Here are some cool boxed that you could use to house your holiday cookie gifts!
I was once a huge fan of using these. I like how baked goodies just fly off of them. Plus, they are reusable.
I would have to admit that these days I am more into parchment paper because I can cut those to size. However, baking mats really give you a good bang for the buck when you are baking. You will get a lot of use out of these.
This is for the..lazier.. person (raises hand). What could be easier than parchment paper that is precut??
Warning- these have about 3 grams of sprinkles in a teaspoon.But, they sure are cool! If you want sugar free sprinkles go here.
I call this a "Cookie Gun" probably because I am old school.
But, I have to tell you, this thing can get your through holiday cookie baking in a snap! And your cookies will look amazing. 🙂
This is the disk set that can go in addition to the one that comes with the cookie cutter above.
This even has a Santa disk!
Make perfectly similar sized cookies when you use a scoop. This works ever so wonderfully with chocolate chip cookies, as I would know.
I also use this for more than cookie baking!
A space saver for sure! This three tier cooling rack makes a lot of sense to me!
This 11 piece set really contains all of the cookie cutters you would probably need for holiday baking.
Anyone who has looked for these in the stores knows how hard they are to find!
I'm including this Holiday Grippy Cookie Cutter set because they are especially easy for kids to use. These are also good for kids who like to play with Play Doh.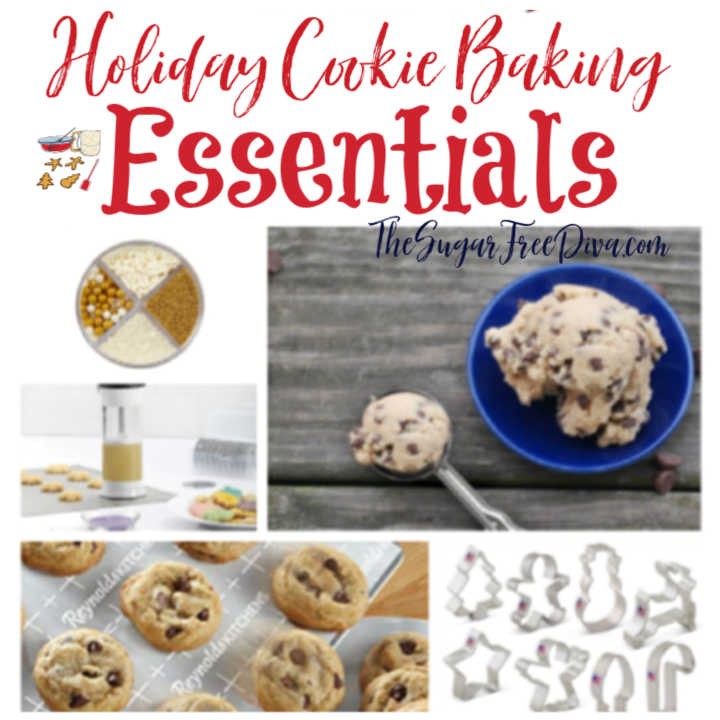 Perfect for that sugar free cake recipe, keto mug bread, sugar free cupcakesand sugar free cookies!