Most folks at some time or another has wondered How to Buy a Toaster Oven.
Obviously, buying a toaster oven is not rocket science however, there are a few things that you should know.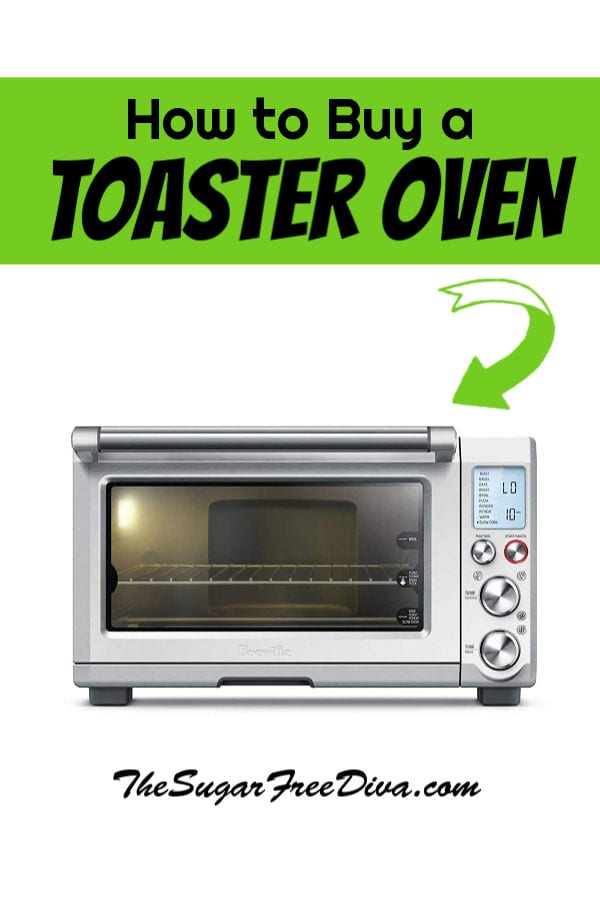 How to Buy a Toaster Oven.

Remember the days when there was only one kind of a toaster oven and your were probably just buying one to toast your bread?
You simply went to your big box or similar store and pulled a toaster oven off of the shelf and took it home with you.

Toaster ovens have certainly come a long way since those toasting bread days.
These simple appliances can do a whole lot more these days than making us toast.
I can tell you that my toaster oven is the one kitchen appliance that I use just about every day.

In case you are wondering, here is why you should consider adding a toaster oven to your kitchen.
Toaster ovens can do just about everything that a regular kitchen oven can. However, a toaster oven is smaller meaning that it heats up faster and with less wasted space. So, if you just want to heat up a slice of pizza or just bake a couple of cookies, doing so in the small space of a toaster even makes sense.
Consider these reasons for using a toaster oven as well.
Ditch your toaster and use the toaster oven for toasting in addition to baking.
Use your toaster oven as a secondary oven when your oven is already in use.
Quick baking when you (or others such as kids) are making appetizers and snacks.
Toaster ovens do not use a lot of energy when compared to other appliances.
Also, if you are looking for an oven (camping, vacationing etc) alternative, a toaster oven can be the perfect idea.
One of my favorite reasons for owning a toaster oven is how easy it is to clean!
,

While you are here, you may also be interested in these ideas.
Keep up to date with my recipes
You can check out my guide on baking with sugar alternatives on Amazon

I have some great tips on which alternatives may work in a recipe such as this one.
Be sure to follow me on facebook and subscribe to my recipes via email to keep up to date as well.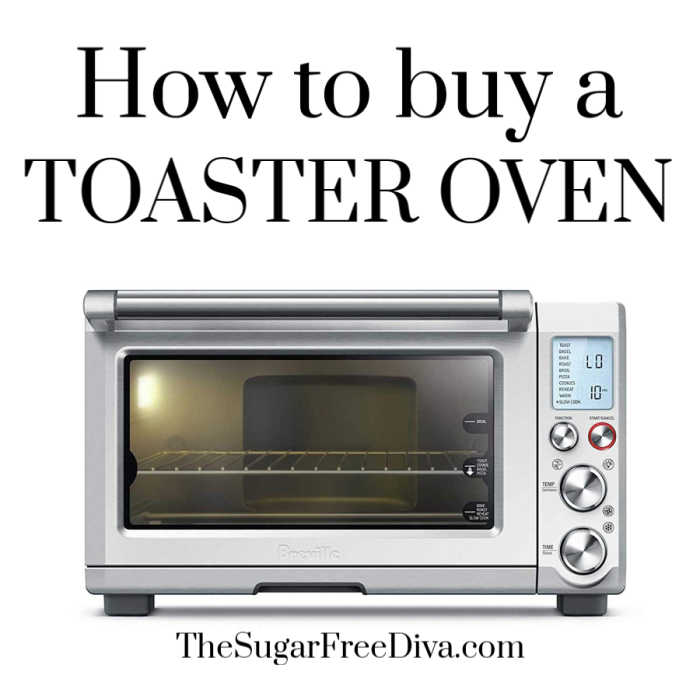 How to Buy a Toaster Oven
There is a lot to consider when you are thinking about purchasing a toaster oven. What you should know is that there is a variety of toaster ovens to consider. Also, toaster ovens range in price from as low as $29 to hundreds. The good news is that you can settle on which toaster oven to invest in according to your needs.
First off, consider how much space you have available for your toaster oven.
My toaster oven is pretty basic and does not take up a lot of space as a result. However, if you do not have any space to give up you could consider a toaster oven that sits under a cabinet.
BLACK+DECKER Spacemaker Under-Counter Toaster Oven
You want something basic.
A basic toaster oven really just functions like a 'mini oven'. Sure, it can toast your bread and maybe make a small pizza. Anyone who chooses a basic toaster oven will certainly get a bang for their buck as these ovens do what you want them to do and not for a lot of money.
BLACK+DECKER 4-Slice Toaster Oven
For under 30 bucks, you can certainly get a lot out of this simple appliance.
But, what if you want something that can multitask?
There are toaster ovens that are more than just a toaster oven. The selling point of these multitasking ovens is that you get two appliances for the price and space of one.
Toaster Ovens that are Convection Ovens too!
Convection ovens are very helpful in a kitchen. Especially when you want something oven baked and fast. We use one all of the time in my restaurant. Convection ovens bake faster thanks to their circulating air flow.
Toaster Ovens that are Rotisserie Ovens too!
Folks who like their rotisserie chicken can make it in their toaster oven!
Talk about a space saver!
Toaster Ovens that are Rotisserie Ovens
How about a counter top oven that is also an air fryer??
This is crazy stuff since I am a lover of both! I may have to get this 🙂 !
Not sure if you really need a toaster oven?
No problem. Here is what I would consider to be a 'sample' sized toaster oven. It's kind of cute as well as highly rated too!
Mini Toaster Oven.

Thanks for visiting!
I hope you enjoyed this article, How to Buy a Toaster Oven.
If you decide to try one of the toaster ovens presented in this post, please come back and let me know what you think!
Be sure to check out my recipes as well while you are here.
You can see items that have been featured on my Sugar Free Sunday Spotlight here.