This is for anyone who has ever wondered How to Choose a Fitness Tracker
Because. I have been down that road myself.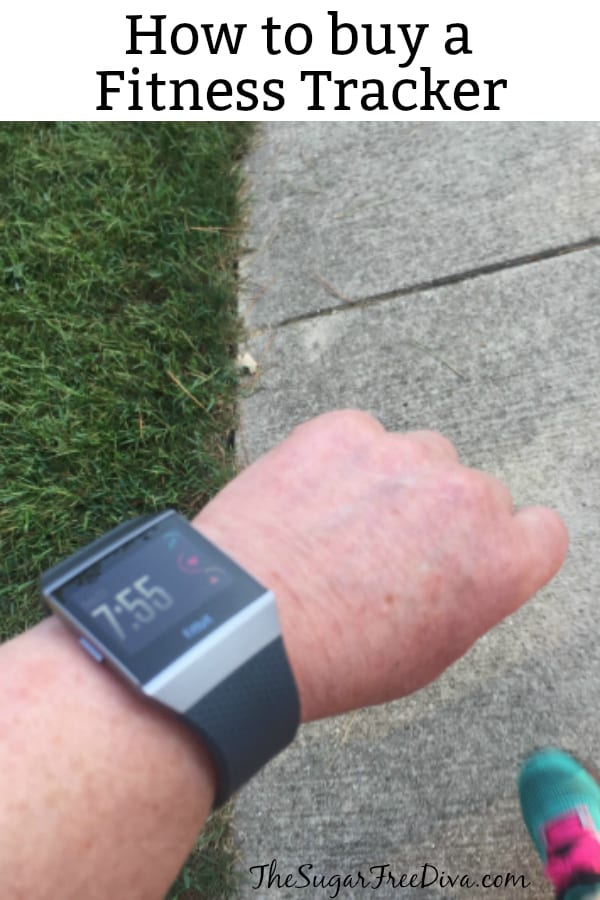 How to Choose a Fitness Tracker
I have been wearing a tracker for years now.
And I have been wearing trackers not just for fitness tracking.
Fitness tracker can do a lot more than just count steps these days.
Some trackers are watches while others are heart monitors. Hence. they really are the perfect thing to own or give as a gift
Here is my story.
About a year and a half ago, I had an accident and as a result of that accident, I tore just about everything there seems that I can tear in my knee. Because of that accident I was on crutches for an entire summer.
When you are unable to walk, it seems as if all you can think about is walking again.
While spending my summer on crutches, and in some pain, all that I could think about was when I would be able to walk again.When you are unable to do something that you have always been able to do, you tend to focus on what you are missing out on.
What I look for in a fitness tracker.
This summer I have been working toward my goal of completing a marathon. While I may or may not actually participate in an organized marathon, I can still do one thanks to my Fitbit. Fitbit offers challenges that you can participate in and marathon is one of those challenges. These challenges are just one more thing that I look for in a fitness tracker.
obviously, the ability to count steps is something else to look for in a tracker.
While you may be familiar with these, you may not know everything. This means that you may be missing something valuable in something that can so beneficial to your health.
1. Focus on the top three things that you are looking for in a fitness tracker rather than everything that you are told it can do.
Narrowing down your needs will make it easier for you to know How to Choose a Fitness Tracker.
For example, if you are looking for a watch + pedometer + heart rate monitor, this may be what you are looking for.
See it here
2. Start out with something basic in order to get use to the idea.
Something basic will probably be less expensive. You may want to start here if you are unsure if you will stick with using a fitness tracker. Starting here will also help you figure what to look for when you decide to upgrade.
This FitBit Zip model is as basic as they get right now.
See it here.
3. How big do you want your fitness tracker to be?
Size may be of importance to you when you are wearing something on your wrist. This is especially true if you plan on wearing your tracker with something else.
This model of tracker (Flex 2)can also be worn as a necklace. Simply pop the unit out of the bracelet and pop it into a Fitbit necklace pendant such as one of these.
5.Do you need a GPS in a watch tracker?
It just blows my mind that this is even possible. This FitBit Surge tracker has GPS tracking as well and being a monitor and alarm clock. This is especially nice for someone (gift idea?) who likes to walk or run distances.
6.Something that is a bit dressier or suitable to wear to work.
This is a great idea for someone who doesn't want to necessarily sport the look of wearing a fitness tracker.
By the way, most of the models presented here have a variety of straps available in case you need to replace yours.
7. Trackers that do more than track steps.
I am especially impressed with this Flex-2 tracker as it is waterproof and can be worn while swimming. Unfortunately for me that means I can wear it while working the dish washer area in my restaurant and not swimming. But, you get the waterproof point.
8. When you want a simple and small.
This is the model(Alta HR) that I wear most days when I am walking or running. I am not a big person and this one seems to fit me perfectly. I also like that I can instantly see the time, number or steps and my heart rate.
9. Set goals and check out your progress.
This eventually happens to many of use after wearing one of these for a while.
In the photo above, you can see images from my Fitbit app.
On the bottom left image, you are looking at my progress over the past week. The center image is my dashboard and how I am doing right now. The image on the right shows challenges that Fitbit offers for you to challenge yourself or to challenge your friends to do with you. These challenges have been essential in my training.
See it here
10. Finally, compatibility.
You want compatibility with your phone since trackers these days seem to need a phone app to operate. However, if you want to use a tracker to compare or compete with someone else, you want to have compatibility with what they are using. Fitbit is good with these as far as my needs go.
This fitness tracker seems to be pretty popular. It is well-priced as well. However, since I have not used it, I cannot know for sure how compatible it is. You want to make sure that your fitness tracker is compatible with your phone as you will need an app most likely to use it.
See it here
This is How to Choose a Fitness Tracker
Hopefully, this guide will help you make your decisions and meet your fitness goals.
See my kitchen recommendations, food recommendations and reading recommendations.
You can see this and the other items that have been featured on my Sugar Free Sunday Spotlight here.