For followers of the diet, it can be hard to find Keto Snacks People Love.
Luckily, there are some popular choices out ther.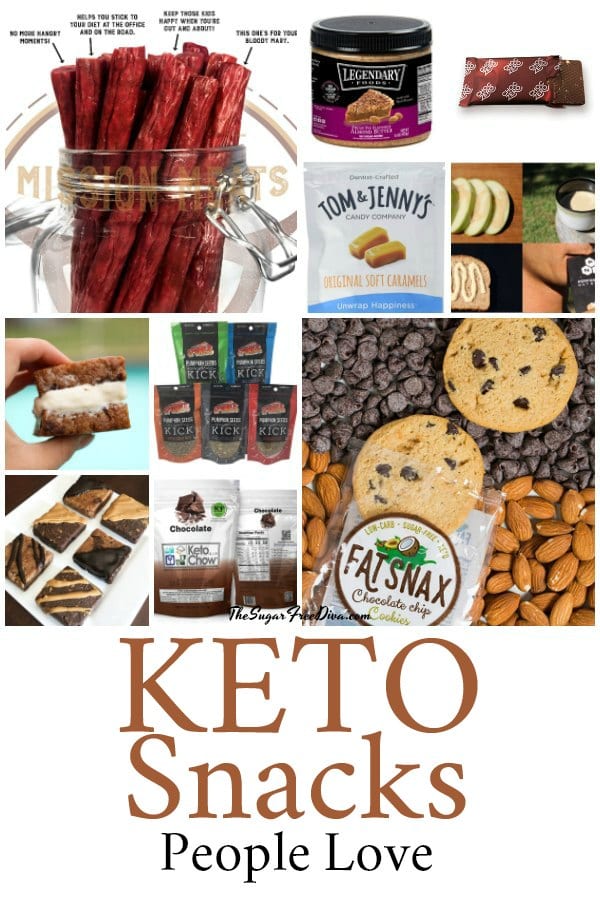 Keto Snacks People Love

It is true that it can be a challenge to find already made keto-friendly snacks.
However, there really are some great choices to choose from.

I like that there are choices for keto snack that are not boring as well.
This listing features many favorite sweet keto treats. There are also some great salty treats as well.

I also have some great keto friendly recipes.
You can make your own keto snacks. Also, you can buy them too!

Here are some similar recipes that you may also like.
Keep up to date with my recipes
You can check out my guide on baking with sugar alternatives on Amazon

Be sure to follow me on facebook and subscribe to my recipes via email to keep up to date as well.

Enjoy these Keto treats!
One of my favorite things to eat!

KetoBrownie - Low-Carb High Fat Baked Keto Brownies
You can see this and the other items that have been featured on my Sugar Free Sunday Spotlight here.