Things have gotten even better thanks to these Low Carb Snacks You Can Find Online.
Because sometimes there are just so many cheese sticks that a person can eat in a day!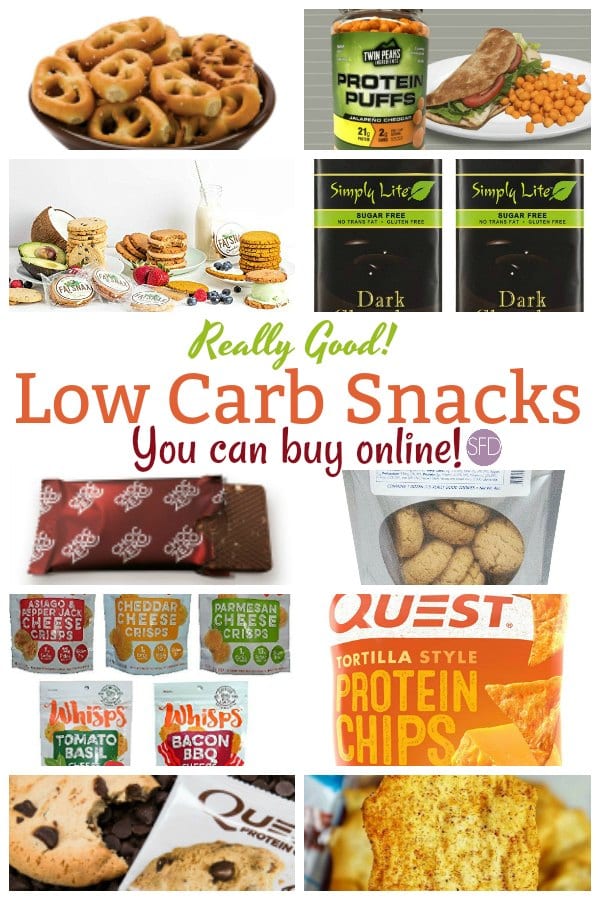 Low Carb Snacks You Can Find Online
Every time that I go low carb I stock up on cheese sticks because they are so low in carbs. However, eating cheese sticks as snacks can get a bit tiring.
I must say that finding low carb snacks beyond cheese sticks can be a challenge.
Sometimes you need a cracker or cookie that is low carb as well. Hence, finding snacks that are low carb and sold online is a helpful idea.
Low Carb Snacks You Can Find Online
Because you are here, I also do have some recipes that are low carb.
Keep up to date with my recipes
You can check out my guide on baking with sugar alternatives on Amazon

Also, be sure to follow me on facebook and subscribe to my recipes via email to keep up to date as well.
Here are Low Carb Snacks You Can Find Online
The good news with the Low Carb Snacks is because You Can Find Online is that they are convenient for on the go. Also, there is not work on your behalf as far as making anything.
Quest Protein Cookies
Quest Nutrition Protein Chips

This comes in other flavors as well.
Whisps Cheese Crisps

These crunchy snacks are also keto and paleo friendly.
ChocZero's Keto Bark

These come in other flavors. They are all pretty popular.
Quest Nutrition Protein Tortilla Chips

Tortilla chips at 4 net carbs. I'm thinking low carb nachos.
Fat Snax Chocolate Chip Cookies
Sugar Free and 2 net carbs!
Twin Peaks Ingredients Protein Puffs - Jalapeño Cheddar 300g (10 Servings), 21g Protein, 2g Carbs, 120 Cals, High Protein, Low Carb, Soy Free, Gluten Free, Potato Free -
Dixie Carb Counters Peanut Butter Everyday Gourmet Good Cookie

Cookies that are made without sugar alcohols.
WonderSlim High Protein Pretzel Snacks - Low-Carb Diet 12g Protein Snack
I can totally relate to being on a low carb diet and craving some pretzels. These pretzels net out at 7 carbs. However,they also have 8 grams of protein.
Macadamia with Pecan Nut Butter

This is available in other flavors. The carbs net out at 1 per serving as well.
Mario Camacho Brineless Pouch Olives, Natural Sea Salt Green,
Prepackaged olives. This is an awesome idea for someone who wants to take their olives with them while on the go.
I feature these chocolate bars a lot. That is because I really like them and I always have them around.