This No Sugar Added Banana Smoothie is actually very easy to make and very tasty to drink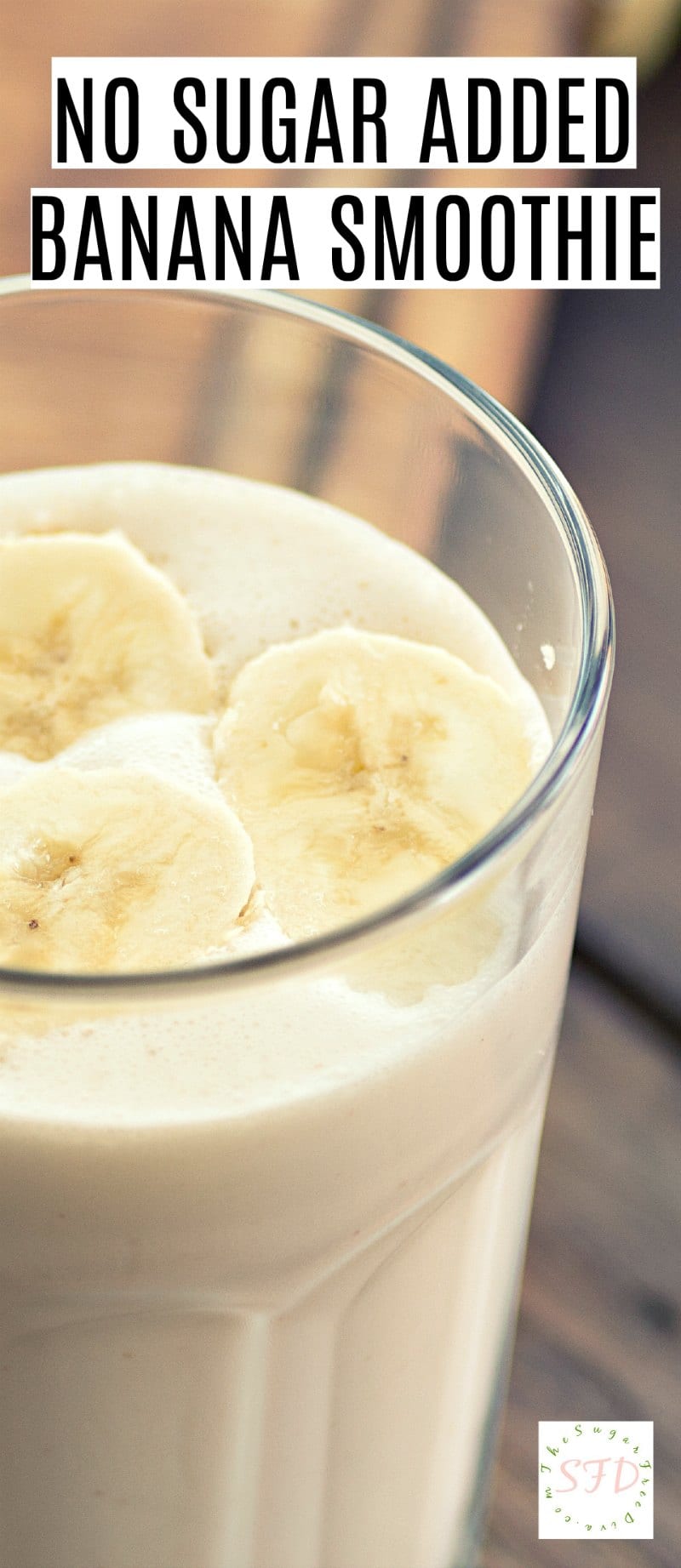 No Sugar Added Banana Smoothie
I love how simple this is to make.
The best part is that this banana smoothie is pretty good too!
There is a secret ingredient in this smoothie that I think makes it more like a milk shake.

What a great way to get kids, or adults for that matter, to drink their bananas. Make the smoothie taste more like a milk shake rather than a smoothie. Smoothie's kind of have a rap of being healthy. I don't mind that 'healthy rap' as I prefer the 'healthy' to the other choice.
But, since there are real bananas in this recipe, it remains pretty good for us.
The secret ingredient that I have added is sugar free pudding.
By using a sugar free pudding, we are adding some taste beyond the 'banana' taste. The pudding also changes the consistency to resemble that milk shake. I could actually enjoy this as a meal rather than a snack or drink.
I use Greek Yogurt in this smoothie.
I'm a Greek Yogurt fan so I add it to whatever I can add it to.
However, if you don't have Greek Yogurt on hand don't sweat it. You can also use milk- skim, regular or even 2% milk as well.
Also, you can use a regular plain, vanilla, or even a banana flavored yogurt in this. I have never tried the banana yogurt idea but, I am intrigued by the idea. I may have to try it today. I'm wondering if vanilla ice cream would be good.
This recipe is sugar free- as in there is nothing added other than what comes naturally in the banana.

If you are wanting to make this  recipe with sugar added, feel free to use your sugar choice where I have included sugar free choices.
The recipe
This is a simple recipe. Thus, Enjoy it!
What you will need to make this.
4- 1 cup servings or 2- 2 cup servings.
3 cups of ice
1 cup of Greek Yogurt
1 Box of Sugar Free Vanilla Pudding (3.4 ounce)
2 bananas sliced 1/2″
How to make this banana smoothie:

Combine all ingredients in a blender
Blend on high for 30-45 seconds or until desired consistency
Serve fresh, while cold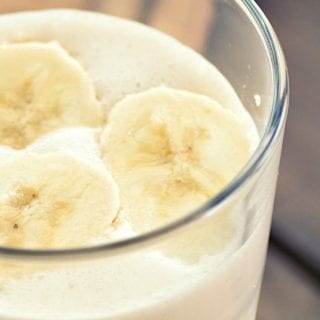 No Sugar Added Banana Smoothie
A delicious treat that has no sugar added other than what is in bananas/
Servings
:
4
- 1 cup servings or 2- 2 cup servings.
Ingredients
Ice- 3 cups

Greek Yogurt - 1 cup

Sugar Free Vanilla Pudding- 1 box

3.4 ounce

Bananas- 2 sliced 1/2? thick
Instructions
Combine all ingredients in a blender

Blend on high for 30-45 seconds or until desired consistency

Serve fresh, while cold