I am so glad that there are some Sugar Free Easter Candy Choices.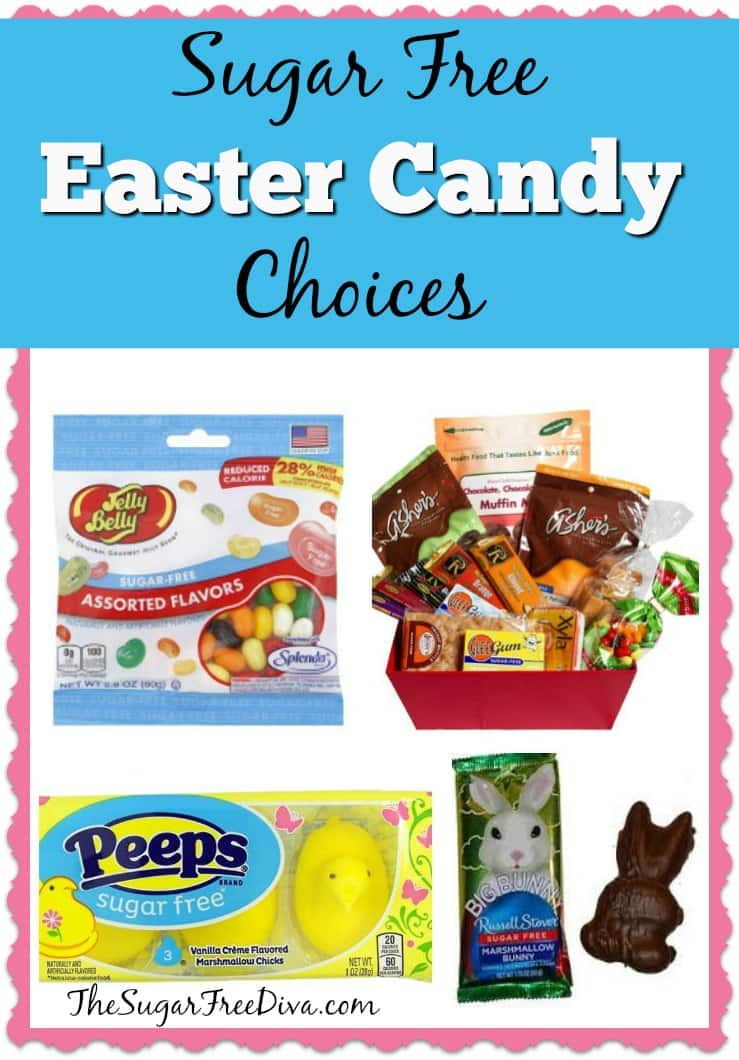 There seems to be something synonymous with Easter and candy.
Easter and Candy can be a challenge for those of us living a sugar free lifestyle.
Where I live it is near impossible to find Easter treats for those of us avoiding sugar.

Sometimes I feel like it is not fair that we have few choices available to us. But, then I consider that for retailers, they like to offer what they think will sell.
This is what I would consider to be the Ultimate Listing of Sugar Free Candy for Easter
I found these options on Amazon. Click on the image to learn more.
YAY!!!
So now we do have some choices for Easter Candy
I am looking forward to trying a few of these for the first time as well as hoarding up a couple of my usual favorites!
Tip: I like to avoid eating too much sugar free candy in one sitting.