This recipe for Sugar Free Lemon Lime Soda Pound Cake that is easy to make and has a lot of flavor.
This is a fun alternative to the usual pound cake recipe.
Sugar Free Version of Lemon Lime Soda Pound Cake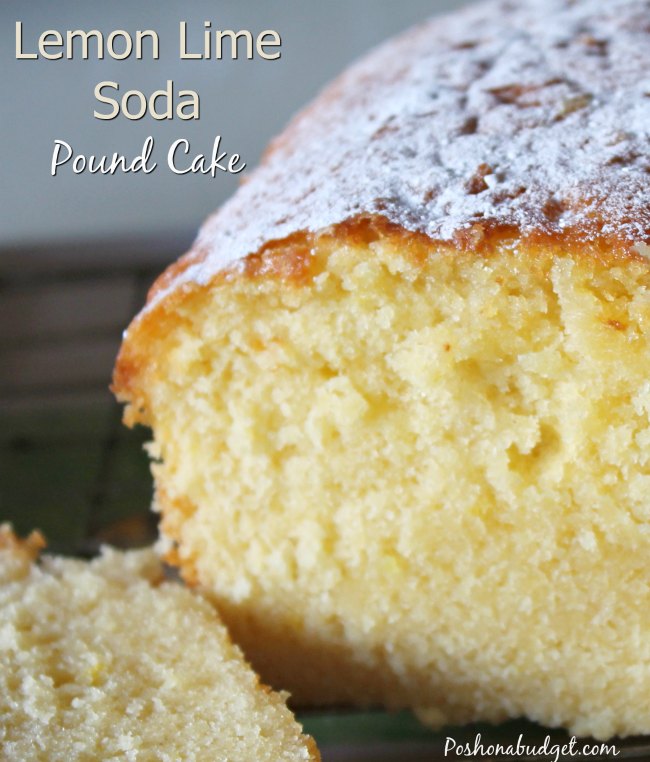 Most soda is basically sugar with some flavoring that have been added to water with some fizz.
There are a few more ingredients than sugar, water, and flavoring. The sugar, water, and flavoring in a sugared soda are the essential ingredients in soda that are used in other recipes such as this one.
The typical pound cake is known as a cake that can be served to just about anyone at any time.
Pound cakes really are without frills. Similar desserts do not come with fancy frosting or fun elements added to make them look pretty. Pound cakes are just sliced and served.
We see pound cakes served a lot when there is nothing really big to celebrate.
I am not sure that I have seen a pound cake served at a wedding or a birthday party. However,I know that I have seen pound cakes served at a tea or served as a simple dessert. Because this is a popular cake to make, I furthermore enjoy baking this.
There are ways to top this recipe.
It is common practice to dress up a pound cake by dusting some powdered sugar on top. Hence, a simple sugar glaze to the top of the pound cake is another popular way to present it. Chocolate is another way to top this cake. Simply melt some chocolate and drizzle it on the top of the pound cake for some excitement. Furthermore, using a white chocolate is a nice complement to the lemon lime taste as a result.
This recipe is really an easy one to make.
That is the whole idea. A simple and quick pound cake recipe that is a bit of fun to make as we are using soda in the recipe. Experiment with ingredients that are on hand rather than having to run to the store for a needed ingredients. However, these are easy to find ingredients.
To make this sugar free, simply substitute in for the items with sugar in them.
For the sugar in the recipe, Splenda is used in equivalent amounts. For the lemon lime soda,  use the sugar free version of this a lemon lime soda product since this is a sugar free recipe. You can substitute any sugar alternative as long as the equivelant is equal in measurement to the one in this recipe. You can find a variety of sugar alternatives on Amazon.

While you are here, you may also enjoy these most noteworthy, especially relevant recipes as well.