Yes, there are Sugar Free Valentines Day Treats that we can enjoy eating.
The best part is that they are all yummy treats as well.
Sugar Free Valentines Day Treats
These are the perfect yummy treats because they are all so delicious.
Also, they are all sugar free. That means we can easily make them to share with someone special on Valentines Day.
By the way, you can also buy someone some chocolate for Valentines Day as well.
You can find an assortment of sugar free candy here.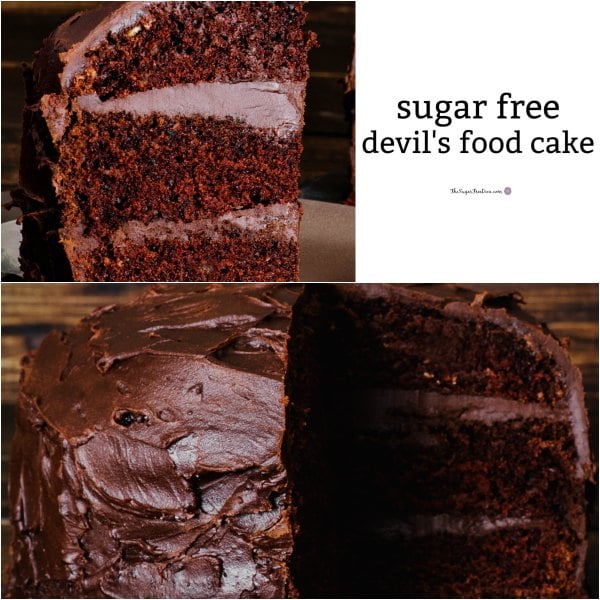 The perfect chocolate cake.
This cake tastes as good as it looks! You will also find recipes for frosting with this recipe.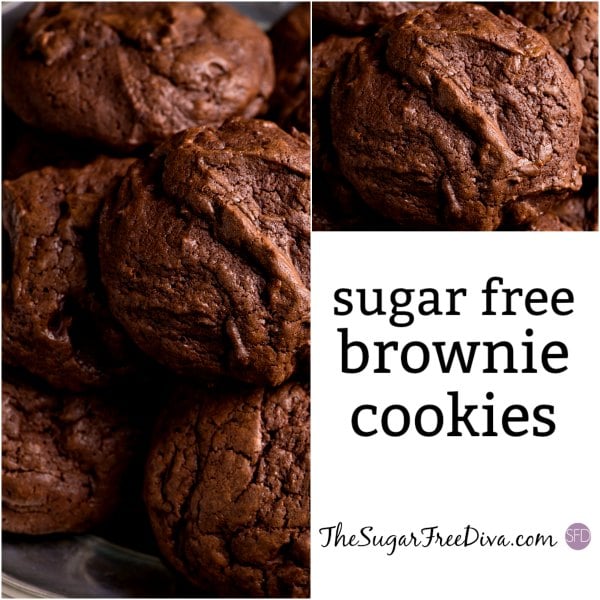 They are cookies and brownies.
This recipe is the best of both worlds. If you ask me anyway.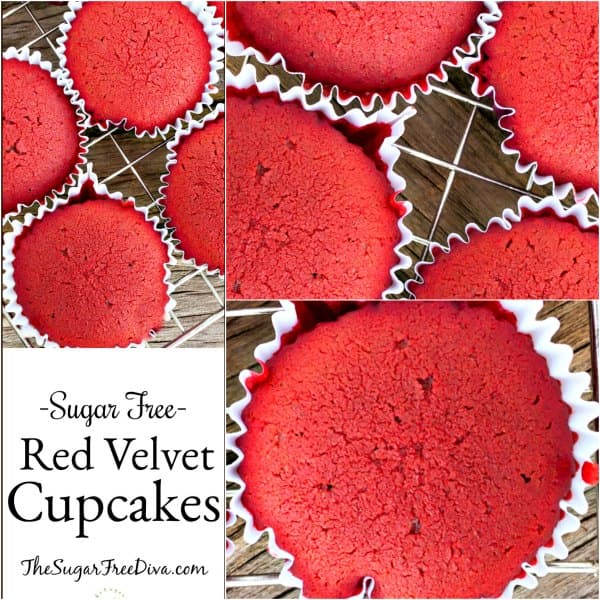 Nothing says "Valentine's Day" like red velvet.
This red velvet is also sugar free. YAY!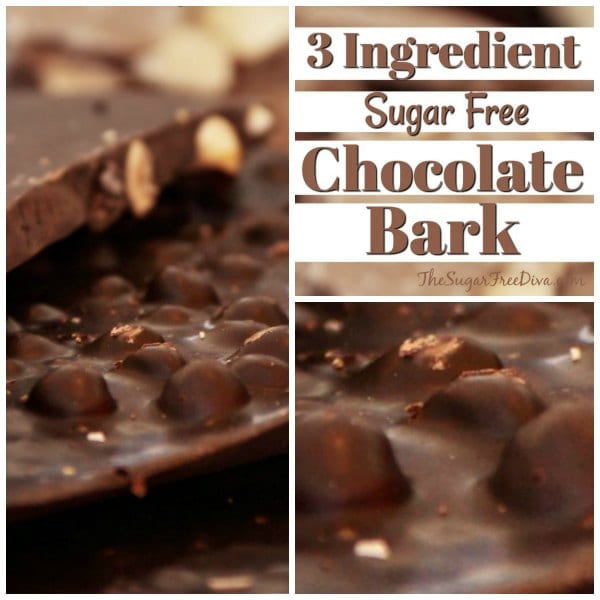 This is basically a chocolate bar.
A homemade chocolate bar. It tastes good and is also easy to make.
Brownies are pretty hard for me to resist.
I like that these brownies are not loaded with a lot of sugar too.
6. Sugar Free Chocolate Fondue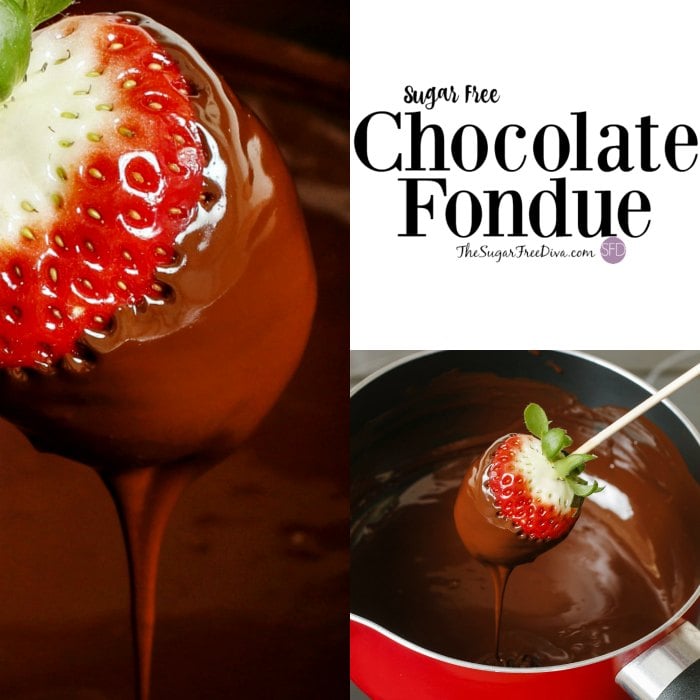 This chocolate fondue is a romantic recipe in a way.
You can dip whatever you want to in it to get the full taste of chocolate. I do like the strawberry idea myself.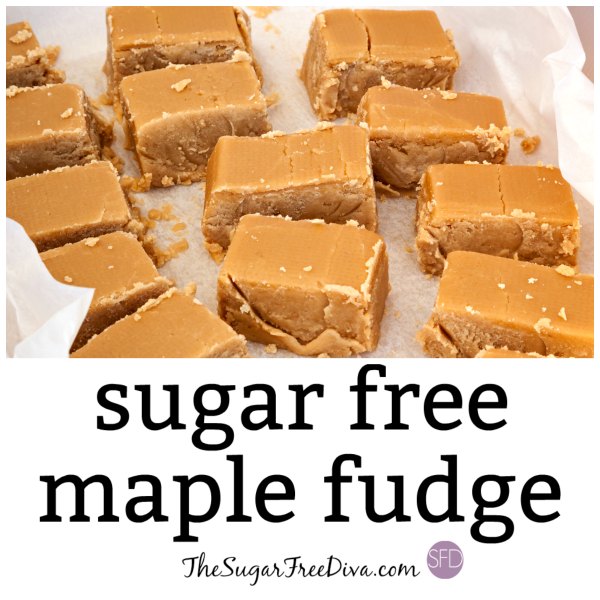 This flavored fudge is a popular treat.
Of course, it is not just for Valentine's Day. I know that I could enjoy this fudge any day of the year.
8. Fabulous Sugar Free Fudge
Fabulous Sugar Free Fudge is one of the most popular recipes on this site.
It is also pretty fabulous, in case you had not noticed :).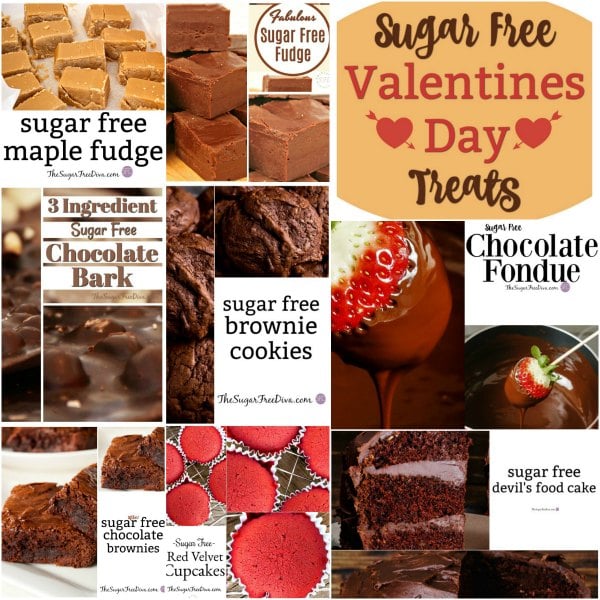 Have a great Valentines' Day now that you have the perfect treats to enjoy!