I love the idea of Super Cool Looking Cookie Jars!
Fun looking cookie jars can really add a lot to a room.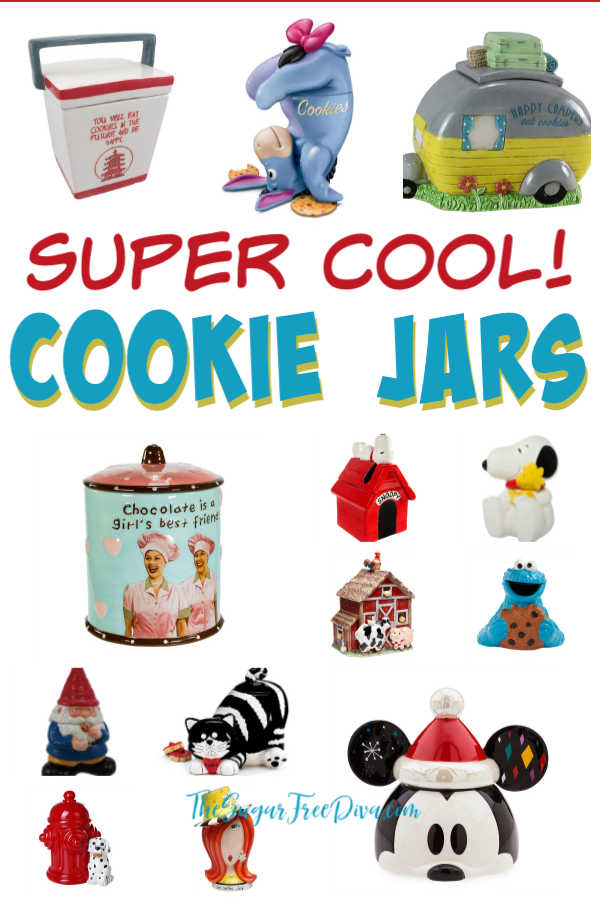 Super Cool Looking Cookie Jars

Adding a cookie jar to a kitchen decor is an inexpensive way to liven up the room.
Not only that, cookie jars also serve as a functional storage spot.

These cookie jars would also make great gift ideas.
There seems to be a cookie jar for about every kind of taste.
I would probably fill them for the recipient too!
Here are some similar ideas that you may also like.
Keep up to date with my recipes
You can check out my guide on baking with sugar alternatives on Amazon

Be sure to follow me on facebook and subscribe to my recipes via email to keep up to date as well.
Possibly my favorite of this group!
I know someone who needs this one!
How cool- Diet Cookies too!
This is too cute!
I once gave this to someone for their birthday.
Cute kitty cookie jar!
Well, this seems like an obvious one!
Snoopy always seems to be a good choice.
For the Star Wars Fan of course..
I know what I would put into this one!
This cookie jar is really cute!
This is more of a collectors item that may be in small supply.
This is too cute!
Snoopy fans love this cookie jar!
For the person who has about everything!
You can see items that have been featured on my Sugar Free Sunday Spotlight here.