Super Cute Holiday Pets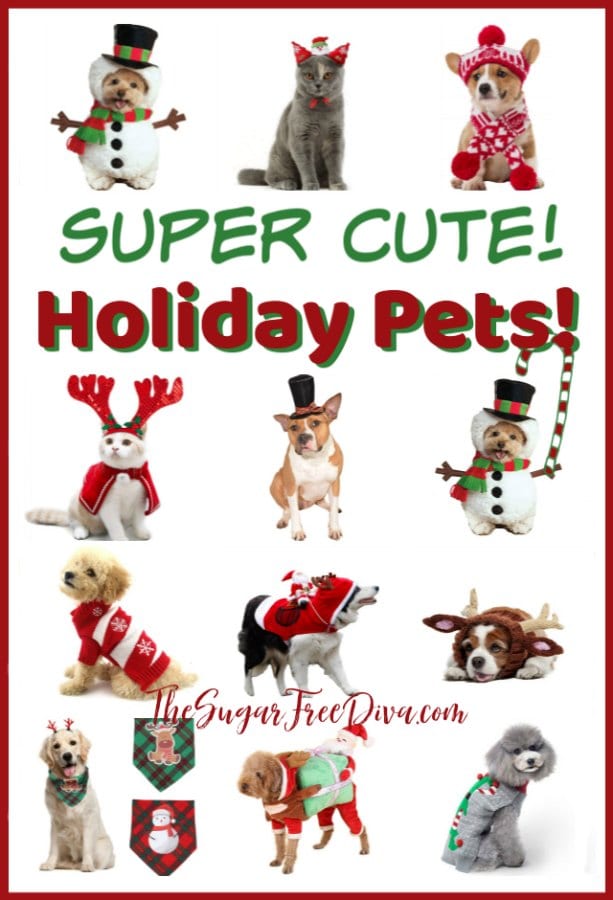 Super Cute Holiday Pets

This is dedicated to those of us who like to smile during this time of the year.
Especially, when that smile is brought to us by a cute pup or kitty.

I recently got a couple of tiny puppies.
They seem to enjoy wearing sweater and t-shirts. However, this is in contrast to my large rescue dogs who think they are too cool to do the same.
Because we love to see Super Cute Holiday Pets!
By the way, these cute pet outfits are not just for looking at.
If you like something for your pet then you can also click on an image to see it in detail.

Here are some similar ideas that you may also like.
Keep up to date with my recipes
You can check out my guide on baking with sugar alternatives on Amazon

I have some great tips on which alternatives may work in a recipe such as this one.
Be sure to follow me on facebook and subscribe to my recipes via email to keep up to date as well.
Super Cute Holiday Pets!
Dog Costume Carrying Gift Box with Santa Claus
Dog Sweaters Christmas Santa