Enjoying chocolate without the added sugar can be tricky.
That is why I came up with this list of the Best Sugar Free Chocolate Candy Bars.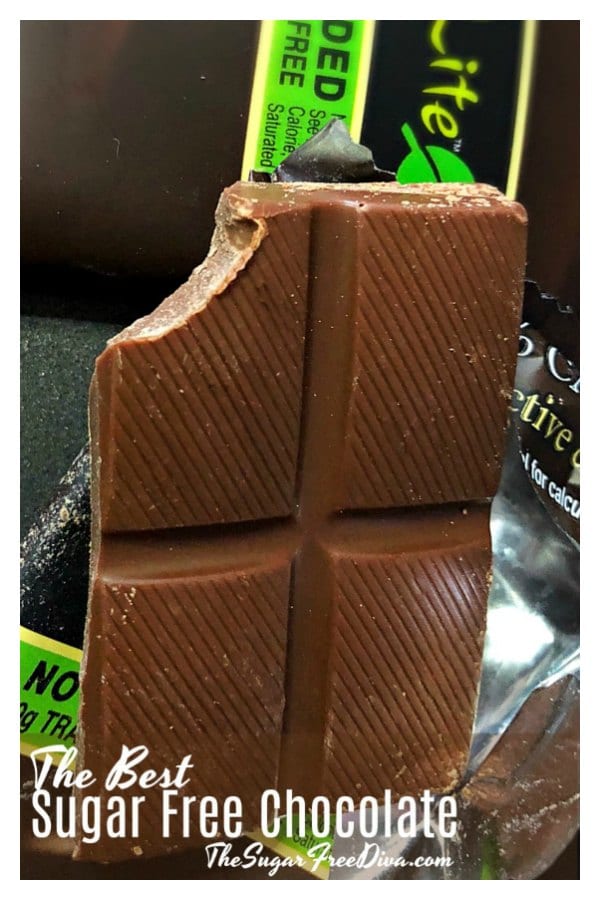 The Best Sugar Free Chocolate Candy Bars

Sometimes, I like to refer to myself as a chocolate addict.
That is because I need to eat chocolate every day, thanks to cravings.

It is a good think that there is research about chocolate.
And that research about chocolate says that there are some health benefits associated with eating it. Not only is chocolate an antioxidant, it is also makes us feel good. At least me.

While I am going to share my top five choices for chocolate bars, you should take this into consideration.
Chocolate that does not contain sugar, may be sweetened with an alternative. Sometimes, the sugar alternative can affect our digestive system. With that, I suggest that you enjoy your moderation like I do- in moderation.
Here are some similar articles that you may also like.
Keep up to date with my recipes
You can check out my guide on baking with sugar alternatives on Amazon

I have some great tips on which alternatives may work in a recipe such as this one.
Be sure to follow me on facebook and subscribe to my recipes via email to keep up to date as well.
The list of the 5 top rated sugar free chocolate bars from the The Best Sugar Free Chocolate Candy Bars.
I should add that ChocZero has many options for candy bars. You can see the ChocZero Bars as well as syrups here.
You can see items that have been featured on my The Best Sugar Free Chocolate Candy Bars- Sugar Free Sunday Spotlight here.