I know a bit about what Things Mom's Want for Mother's Day .
After all, I a have been a mom for a while.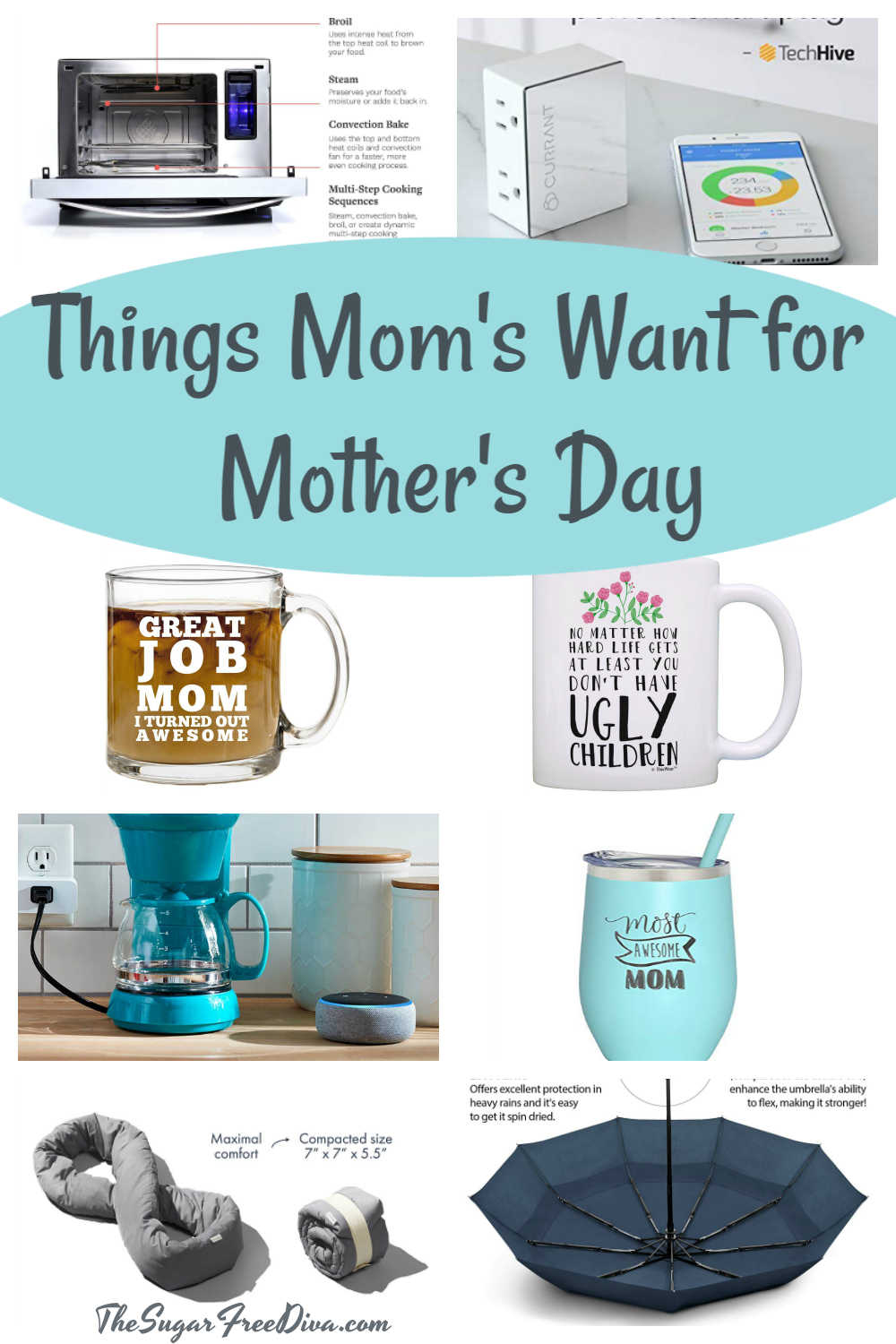 Things Mom's Want for Mother's Day

Just in case you had no idea.
However, you may also need some great ideas as well.

We all know how important mom's are.
That is why we celebrate moms on their special day.
Hence, we have Mother's Day.
Find your mom something that she will like and use.
Or, you may just find something that works for you as well.
I know that I fall into both categories from time to time.

Here are some similar ideas that you may also like.
Keep up to date with my recipes
You can check out my guide on baking with sugar alternatives on Amazon

I have some great tips on which alternatives may work in a recipe that you are working on.
Be sure to follow me on facebook and subscribe to my recipes via email to keep up to date as well.
Things Mom's Want for Mother's Day
Great Job Mom Funny Coffee Mug

Printed in permanent bright white ink on both sides of the mug
The print on the mug won't scratch, fade or peel for the life of the mug
It is safe to go through the dishwasher numerous times
The glass coffee mug heats up evenly in the microwave.
Scan the bar code and it will cook it for you!
I don't know how I feel about this but, I am going to be traveling a lot soon and this may be what I need.
It is currently windy and rainy here so, this is really looking like a good idea to me.
I actually have one of these.
You can see items that have been featured on my Sugar Free Sunday Spotlight here.