These are some of the best Useful Toaster Oven Accessories that can be found.
I like that there actually accessories that I can use!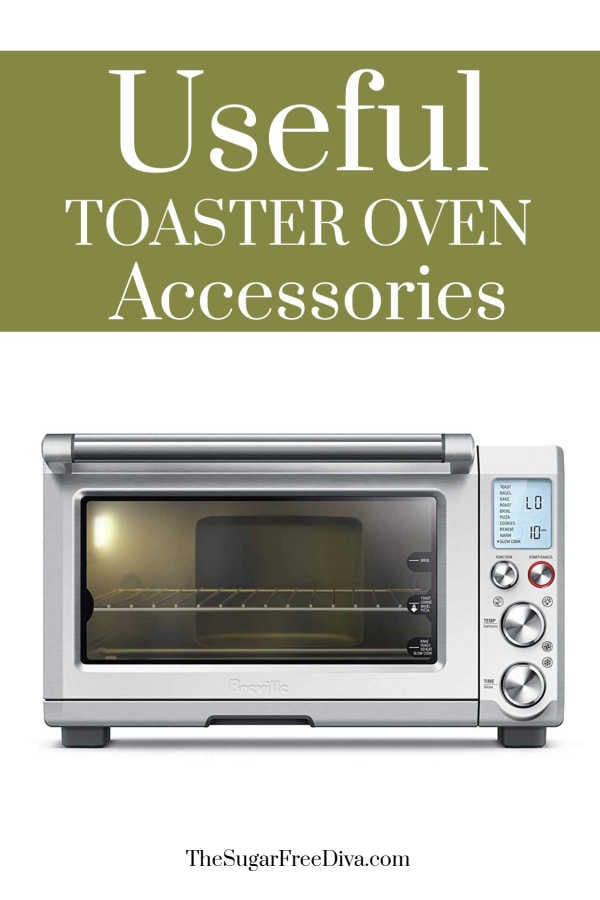 Useful Toaster Oven Accessories

Some of these accessories may surprise you.
There may be even something that may be of use to you too.

If you are looking to buy a new toaster oven, I can help you with that as well.
I recently posted an article on How to Buy a Toaster Oven. The article covers every kind of toaster oven from the basic to the multi tasking oven.
The basic toaster oven comes with some accessories in the box.
Just about every toaster oven with have a baking rack. Also, the toaster oven may also have some kind of a tray as well.

Here are some similar articles that you may also like.
Keep up to date with my recipes
You can check out my guide on baking with sugar alternatives on Amazon

I have some great tips on which alternatives may work in a recipe that you are working on.
Be sure to follow me on facebook and subscribe to my recipes via email to keep up to date as well.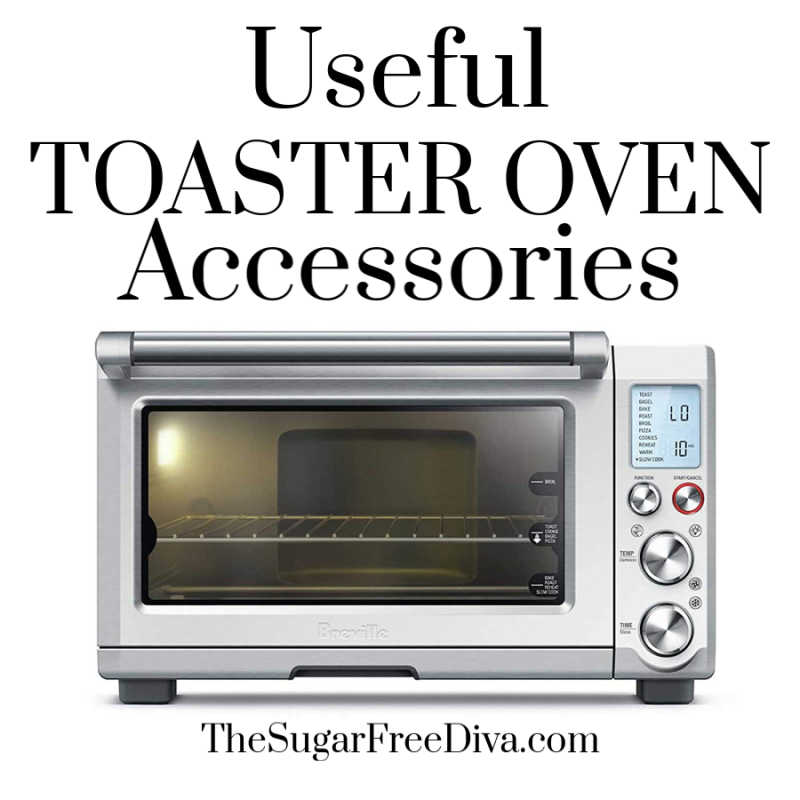 Here are some of the most Useful Toaster Oven Accessories.
This set includes basic items that you may use when you bake desserts and meals.
However, this bakeware is the size that fits most toaster ovens.
The truth is that things do drip off of food when they are baking in a toaster oven. Especially when I am baking buttered bagels in my toaster oven.
This is genius! And it is well under ten bucks!
This is how to make French Fries in a toaster oven and make them crisp. Use a crisper sheet.
That's right! You can make a low carb pizza just for you in your toaster oven!
This is the mat that you can bake on and do so much else with!

Use this to keep the dust off of your toaster oven.

I use one of these in my regular oven. I could probably use it in my toaster oven as well. It is one of many Useful Toaster Oven Accessories .
Thanks for visiting!
I hope you enjoyed this article, Useful Toaster Oven Accessories .
If you decide to try one of the toaster oven accessories presented in this post, please come back and let me know what you think!
Be sure to check out my recipes as well while you are here.
You can see items that have been featured on my Sugar Free Sunday Spotlight here.