In case you were wondering, this is What Wine Drinkers Really Want.
Certainly in the eyes of this beholder anyway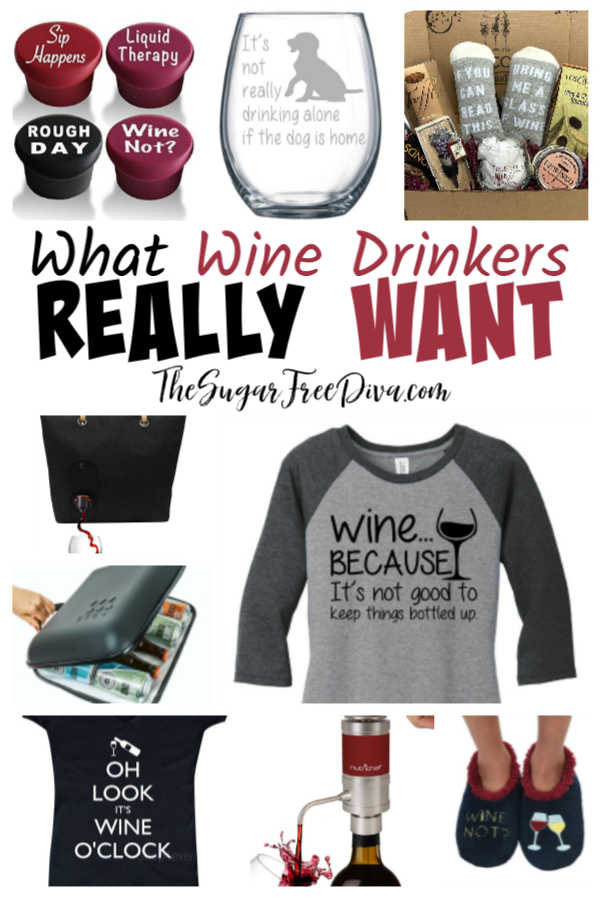 What Wine Drinkers Really Want

These ideas are perfect for for gift giving.
Or, you could just get an idea for yourself as well.

Wine is a pretty popular beverage to drink.
You probably know of someone, or someones, who really enjoy their wine.
Anything that has to do with the enjoyment of this favorite beverage would thus, be a perfect gift idea.

Here are some some ideas that you may also like.
Keep up to date with my recipes
You can check out my guide on baking with sugar alternatives on Amazon

Be sure to follow me on facebook and subscribe to my recipes via email to keep up to date as well.
What Wine Drinkers Really Want
This is an awesome idea!
Cute idea especially for a stocking stuffer!
I need this!
A really good idea!
Here is the cat version by the way.

This would impress just about anyone!
Comes in many colors and colors!
I know a lot of women who would like this!
And for those who like a lot of options...
What Wine Drinkers Really Want