(Click Here to Print)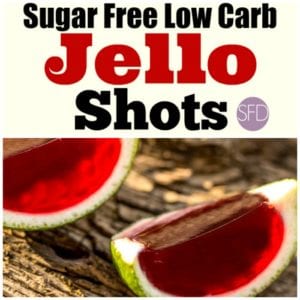 Sugar Free Watermelon Jello Shots
A sugar free method for making gelatin shots.
Sugar Free Jello Gelatin

or similar mix- 1- 6 ounce box.

Boiling Water- 2 cups.

Vodka- 1 1/4 cups that has been chilled.

Sure, you can use another alcohol instead of vodka. However, be mindful of the alcohol content as you may need to adjust your cold water to accommodate use a different amount of alcohol that you are using. You want 2 cups of cool liquids in total.

Cold Water- 3/4 cup.

Hallowed out citrus fruit rinds

ice cube tray or shot sized cups.
If you are using a cup or ice cube tray, make your life easier by spraying it with nonstick first.

In a heat safe bowl, combine together the sugar free gelatin and the boiling water. Stir this until the gelatin is dissolved.

Now stir in the chilled vodka and the cold water and continue to stir.

Pour this mixture into what ever you have chosen to serve it in.

Refrigerate until set (add a stick if you plan on making a frozen treat out of yours!). It should take between 1 1/2- 2 hours to set. However, resist the temptation of using the freezer.
Please see post for details.