(Click Here to Print)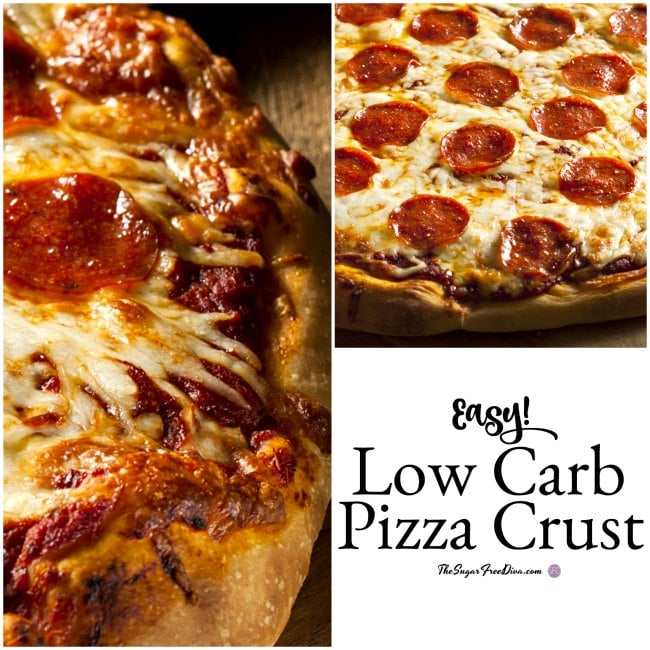 Easy Low Carb Pizza Crust
A low carb version of a baking mix based pizza crust.
Carbquick Baking Mix - 1 1/2 cups.

Hot Tap Water- start with 1/4 cup.

Olive Oil- 1 tablespoon.

Optional- seasonings such as salt as needed for taste.
Preheat your oven to 450 and prep a pan for nonstick. This pizza crust works well with a pan or an oven-safe cast iron skillet. I like to use parchment paper for my pizza because it allows for easy removal from the pan.

In a large mixing bowl, blend together your ingredients. Do not over-mix however, if the dough seems dry then add a few drops of hot tap water.

Press the dough into your pan. This dough will spread more like a biscuit rather than a regular yeast dough crust.

Top with your favorite ingredients and bake until the pizza looks bubbly and the crust begins to brown- 12-15 minutes. Allow to cool for a few minutes before slicing to allow the ingredients to set.
Nutritional values depend on ingredients added. See post for details on ingredients.