(Click Here to Print)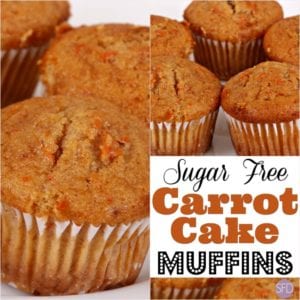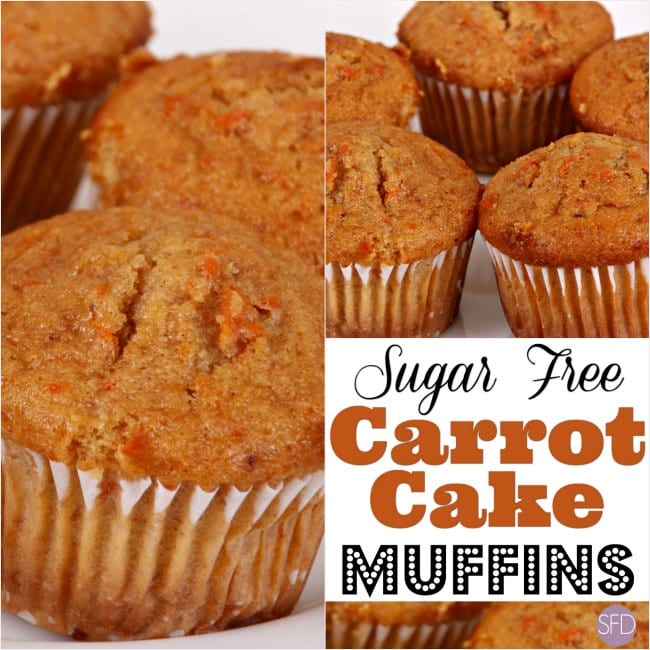 Sugar Free Carrot Cake Muffins
An easy way to make carrot cake muffins that are sugar free.
Sugar Free Yellow Cake Mix- 1 package

see post for details.

Sugar Free Vanilla Instant Pudding- 1 package

see post for details.

Sugar Free Alternative- equivalent to 2 tablespoons of sugar.

Ground Cinnamon with no sugar added- 2 1/2 teaspoons.

Eggs- 4 whipped.

Water- 2/3 cup.

Oil such as vegetable- 3/4 cup.

Carrots- 3 cups grated.

Optional- chopped walnuts 1/4-1/2 cup.
Preheat your oven to 325 and prep you muffin pans for nonstick.

In a mixing bowl, combine together your cake mix, pudding mix, sugar free alternative, and cinnamon.

Now in another bowl, mix together the eggs, water and oil.

Pour the wet ingredients from the second bowl into the first bowl a bit at a time, mixing as you go. When the batter seems blended you can stir in the carrots and then fold in any optional nuts.

Bake this for 35-40 minutes or until a toothpick comes out clean. Allow the your cupcakes to cool before serving or frosting.
See post for ingredient details.