(Click Here to Print)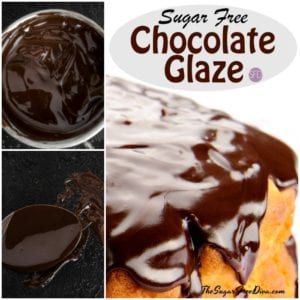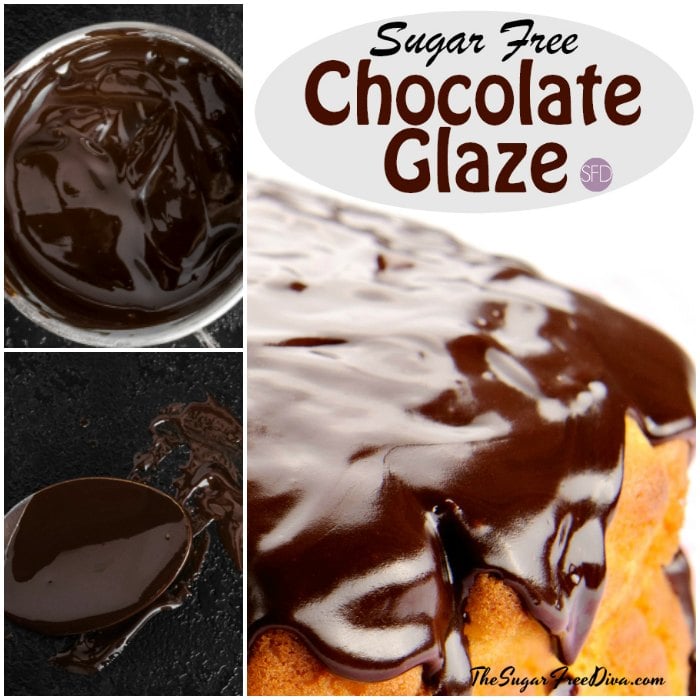 Sugar Free Chocolate Glaze
A chocolate glaze made with sugar alternatives.
Sugar Free Chocolate Chips- 1 cup.

Corn Syrup Alternative- 1/4 cup.

Butter- 1/4 cup.

Vanilla Extract- 1/2 teaspoon.
You will need a microwave-safe bowl or measuring cup to make this.

Add all ingredients to your bowl and microwave on medium for 30 seconds. Stir the ingredients and repeat. Continue doing this until you reach your desired consistency- usually 1 1/2- 2 minutes total.

This recipe is also doable on a double boiler. For best results, do not let the hot water boil though. Simply melt the butter, add the corn syrup and then stir in the chocolate and vanilla.