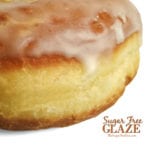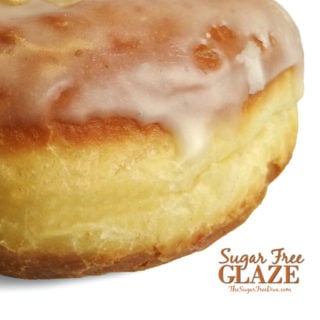 Print Recipe
Sugar Free Glaze Recipe for Baked Goods
Make a glaze for your baked goods sugar free using this recipe.
Sugar Free Granular Alternative

such as Splenda- ¾ cup

Cornstarch- 2 tablespoons

Water or Milk- 2 teaspoons

Vanilla Extract

or other extract for taste- ½ teaspoon
In a small bowl, combine the Splenda and cornstarch. Mix with a whisk or fork.

When a powder has formed, stir in the liquid ingredients.
*As an Amazon Associate I earn from qualifying purchases. This means that the links on this website, and specifically on this post, that lead to other sites may be affiliate links.
Please note: Nutritional data has been calculated using a tool that comes with this recipe card and not by me. This means that Nutritional Information is only an estimate and can vary especially with ingredients that you use. The accuracy of this tool may differ from other tools as expected. Also note that there is no instructional value to the video that may be attached to this recipe. It is only there for visual pleasure. For more information about the images in this recipe, please refer the the recipe instructions. Thank you!
---
Follow Me