(Click Here to Print)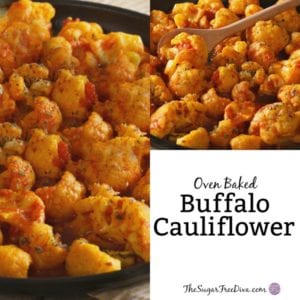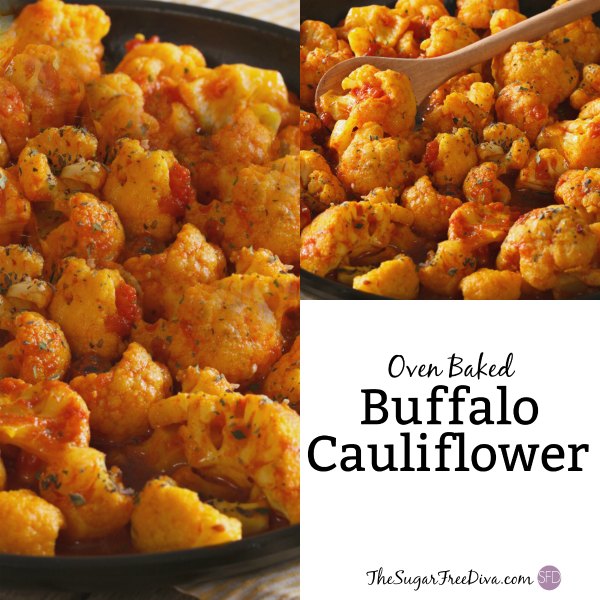 Oven Baked Buffalo Cauliflower
An vegetable based alternative to Buffalo Chicken
Olive Oil- 3 tablespoons

Cauliflower- 1 head broken up into florets.

about 6-7 cups

Seasonings such as salt- 1 teaspoon or as needed

Sauce- such as Buffalo Sauce- 1/3 Cup

see post for alternatives

Lemon Juice- 1 tablespoon

Optional- Butter tablespoon
Preheat your oven to 425 and prep a roasting or similar rimmed pan for nonstick.

Place the cauliflower in a large bowl. Add the olive oil and seasonings to the bowl and toss the cauliflower. When the cauliflower is well covered with the oil, place it into the pan and bake for 10 minutes.

While the cauliflower bakes, prepare the sauce by whisking it with the lemon juice. Yet, if adding the optional butter, whisk it into the sauce at this point.

Remove the cauliflower from the oven and carefully add the sauce to the pan, tossing the cauliflower as needed to ensure that it is distributed.

Return the cauliflower to the oven and bake for another 15-20 minutes or until it starts to brown.

Finally, serve with your favorite dip.
See post for sugar free and low carb alternatives