I have been baking without sugar for as long as I can remember!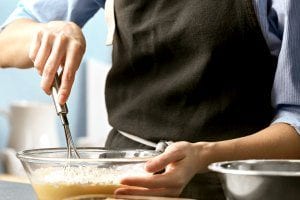 Growing up I would experiment with different sugar alternatives when I would bake cookies and cakes. Some of those experiments turned out better than others, as you may have expected. However, I learned a lot from all of my kitchen creating.
I was that kid who was always craving the sweet stuff.
Looking back on it, I started early on my journey as a sugar addict. My mother would serve me that popular 'punch' . I would ride my bike to the local with my friends in search of the sweetest thing that I could stuff into my mouth. I was constantly looking for the next sweet thing. Unfortunately, all of those sweets took their toll on my teeth, my body and my mind.
I learned a lot from growing up as a 'sugar addict'.
From living a low carb lifestyle to becoming a vegetarian there are a lot of recipes and ideas that I like to share with my family and friends.
I share my sugar free and low carbohydrate recipes on this site.
You can find my more recent Mediterranean Diet lifestyle and vegan/vegetarian recipes on FoodWineandLove.com .
My books are on Amazon and my friends and family know where to find my restaurant.
Welcome to TheSugarFreeDiva!
Take Care!