Before you stumble into the sugar free world, you may want to do a bit of research first.
There is a lot to learn about sugar and the sugar alternatives out there.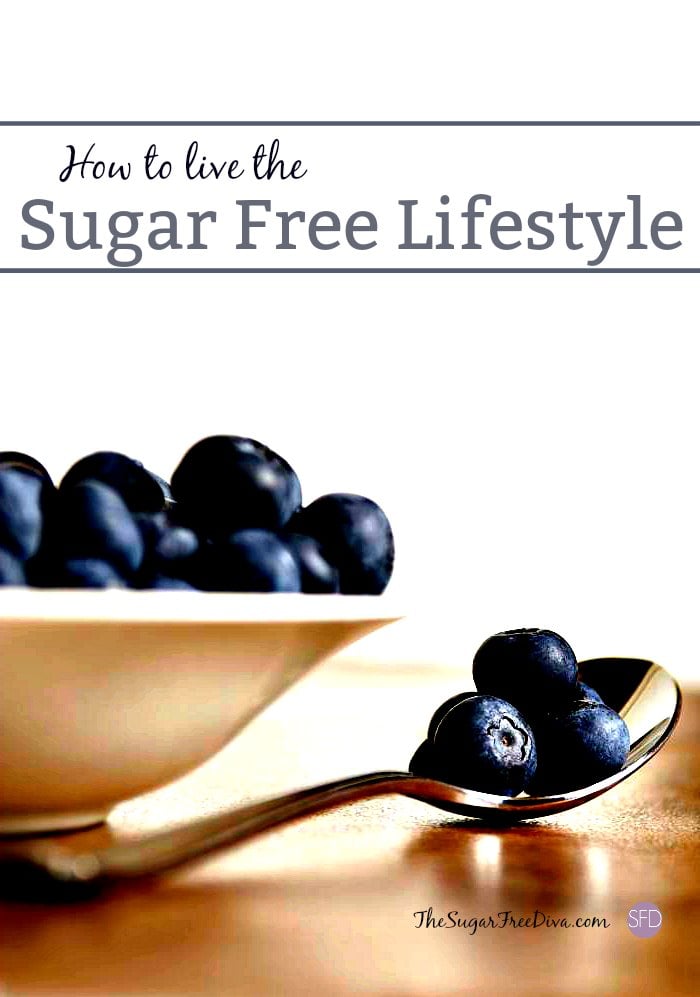 Sugar Free Data and Research
This page is meant to guide you towards some information that is out there.
The information is not intended to be a guideline according to this site. It is merely here to help you learn more.
According to ChooseMyPlate, added sugars are sugars and syrups that are added to foods or beverages when they are processed or prepared. This does not include naturally occurring sugars such as those in milk and fruits. This listing is here to help you identify the kinds of sugar that are out there and may want to avoid. These are not sugar free alternatives.
Names for added sugars on food labels include:
anhydrous dextrose
brown sugar
confectioner's powdered sugar
corn syrup
corn syrup solids
dextrose
fructose
high-fructose corn syrup (HFCS)
honey
invert sugar
lactose
malt syrup
maltose
maple syrup
molasses
nectars (e.g., peach nectar, pear nectar)
pancake syrup
raw sugar
sucrose
sugar
white granulated sugar
You may also see other names used for added sugars, but these are not recognized by the FDA as an ingredient name. These include cane juice, evaporated corn sweetener, crystal dextrose, glucose, liquid fructose, sugar cane juice, and fruit nectar.
Sugar Alternatives:
According to the FDA, high-intensity sweeteners are ingredients used to sweeten and enhance the flavor of foods. Because high-intensity sweeteners are many times sweeter than table sugar (sucrose), smaller amounts of high-intensity sweeteners are needed to achieve the same level of sweetness as sugar in food. A high intensity sweetener is regulated as a food additive, unless its use as a sweetener is generally recognized as safe (GRAS).
High-intensity sweeteners are permitted for use in food in the USA
Six high-intensity sweeteners are FDA-approved as food additives in the United States: 
saccharin
, 
aspartame
, 
acesulfame potassium (Ace-K)
, 
sucralose
,  
neotame
, and 
advantame
.GRAS notices have been submitted to FDA for two types of high-intensity sweeteners (certain steviol glycosides obtained from the leaves of the 
stevia plant
 (
Stevia rebaudiana
 (Bertoni) Bertoni) and extracts obtained from 
Siraitia grosvenorii
 Swingle fruit, also known as 
Luo Han Guo or monk fruit
).
 Sugar alcohols are another class of sweeteners, can be used as sugar substitutes.  Examples include sorbitol, xylitol, lactitol, mannitol, erythritol, and maltitol. The sweetness of sugar alcohols varies from 25% to 100% as sweet as sugar.  Sugar alcohols are slightly lower in calories than sugar and do not promote tooth decay or cause a sudden increase in blood glucose.  They are used primarily to sweeten sugar-free candies, cookies, and chewing gums.
About the safety of sugar alternatives:
According to the National Heart Lung and Blood Institute (NIH), Health experts offer several reasons why it is important to cut back on the consumption of these products or cut out sugar from your diet in other ways:
Studies show that people who consume many foods and drinks with added sugar tend to consume more calories than people who consume fewer of these foods. They also show a link between weight gain and drinking sweetened beverages. Cutting back on added sugars, especially from sweetened beverages such as regular soda and fruit punch, can help you and your family maintain a healthy weight.
Added sugar provides calories but no additional nutrients. An eating plan that helps you and your family maintain a healthy weight is one that focuses on getting plenty of nutrients within your calorie needs.
Resources:
Help your family make healthier choices by substituting no- or low-calorie drinks for sugar-sweetened ones
Learn about blood sugar- Summary Medlineplus
Directory of Diabetes Organizations