We like to dabble in the low carbohydrate world which is why I learned How to Make a Low Carb Pizza Crust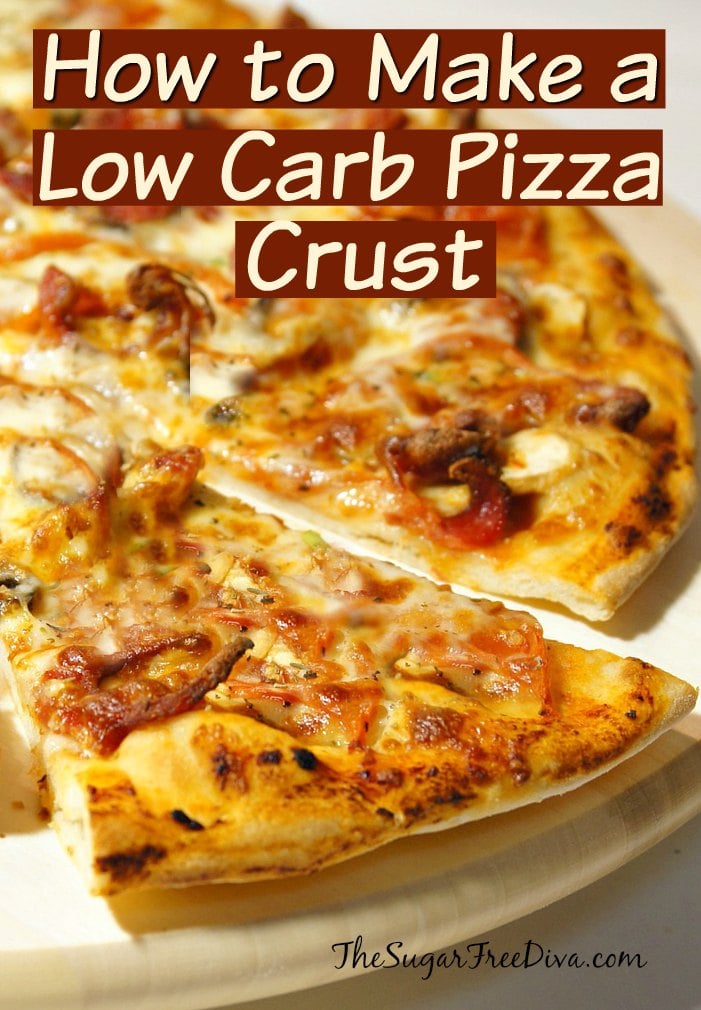 How to Make a Low Carb Pizza Crust
Making a low carb pizza crust is just as easy as making a regular pizza crust.
It is the kind of flour that is used in this recipe that makes it different. Thus, this flour makes this crust a low carb one.
I use a flour that I use often in my baking.
Because I use Carbalose , I can cut the carbs in everything that I bake. This flour is as a wheat flour substitute because it behaves like wheat flour yet, without most non-fiber carbohydrates.
I have adjusted the amounts of other ingredients to fit the use of this flour substitute.
While I will use one packet of yeast in a normal pizza crust, I will double that in this recipe. This is due to the suggestion of the manufacturer as Carbalose reacts a bit differently to yeast. This addition really is no big deal.
I make this recipe just like a normal crust.
The dough is made similarly to a regular crust. We let it rise as well.
I also like to make extra dough for later use.
You can refrigerate the left over dough or freeze it to use at another time. I will often make extra to use to make bread sticks the next day.
print recipe
How to Make a Low Carb Pizza Crust
An easy way to make a low carb pizza crust that also tastes good.
Ingredients
Carbalose flour (see above)- 2 1/2 cups

Yeast (active) 2 packets (.5 ounce)

Salt (Kosher preferred)- 2 teaspoons

Warm Tap Water- 1 cup + additional if needed
Instructions
Prep the pizza pan for nonstick. I use parchment paper. I roll the dough out on the paper, prep the pizza, and transfer the crust to a pizza stone using the edges of the paper to transport it. Preheat oven to 410 f
In a large bowl, combine together the flour, yeast and salt.
Slowly pour in a half cup of the water, stir,
and add the remaining water. I like to use my mixer with a hook rather than mixing by hand.
If the dough seems dry, add additional water a small amount at a time. If the dough seems wet, add a small amount of the flour. Be sure to blend this together well before adding anything additional.
The goal is to achieve that perfect non-sticky dough. Once you get there, cover the dough with a cotton towel that is breathable. Set this aside and allow the dough to double in size. This is an ideal time to prep any pizza toppings that need prepping.
When the dough is ready, knead it for a few minutes and then press/roll it into the pan, starting at the middle of the pan and working your way out.
Add your toppings to the pizza crust and bake for 18-20 minuted or until the center appears to be an equal color to the rest of the pizza. Tip- use slices of Provolone below the sauce to help prevent the crust from getting soggy.
Remove from oven and take a flat pizza cutter or spatula and gently loosen the crust away from the pan without removing it
Allow the pizza to remain on the pan to cool for a few minutes before serving.
Details
Prep time: Cook time: Total time: Yield: 6- depending on size of slices
More great stuff::