This Sugar Free Chocolate Buttercream Frosting recipe proves that even if you are trying to avoiding sugar does not mean having to avoid a delicious dessert.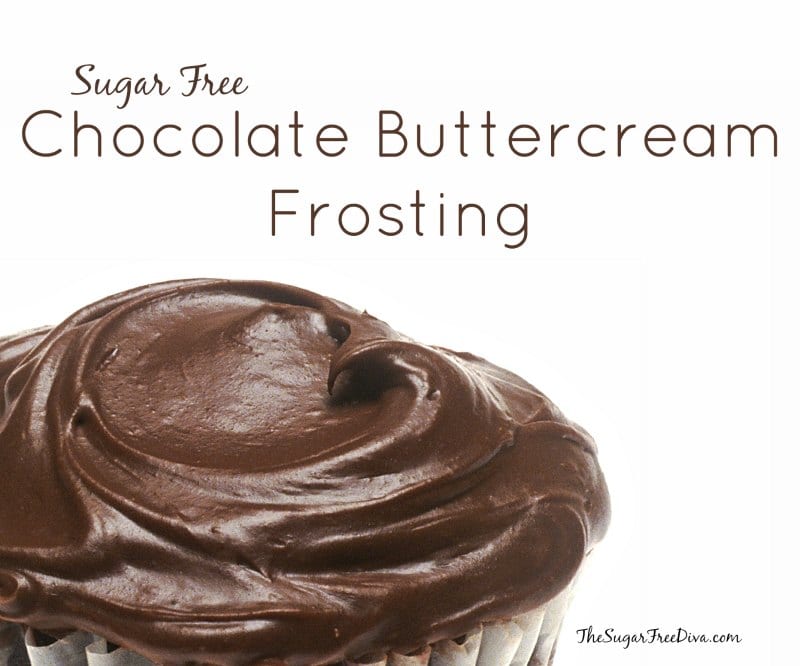 Sugar Free Chocolate Buttercream Frosting

A while back I posted a recipe for sugar free buttercream frosting.
This recipe has surprised me in it's popularity. I guess that we are all looking to have our cake and enjoy it too. Right?
Because I have had many people tell me that they liked my recipe for Sugar Free Buttercream frosting, I thought that I would post this recipe.
That is a good thing as I like to hear how my recipes are working for folks. This recipe for frosting allows those of us who want a delicious frosting for our cakes without all of that sugar. This is a recipe for chocolate buttercream frosting that has no added sugar.
People ask me for a chocolate version of my sugar free butter cream icing.
This  recipe for Sugar Free Chocolate Buttercream Frosting is a way to top a cupcake or cake without adding a lot of extra sugar. This frosting is simple to make.
Buttercream frosting recipes call for confectioners sugar. The easy fix for this is to use in this recipe.
I use No Calorie Sweetener, Granulated + cornstarch.
Whipping cream is also needed in a buttercream frosting recipe.
I am not a fan of the full-fat cream that is usually used because of the high amount of fat. Fat-free half-and-half or 1% milk can be used in the same amount. As with many of my recipes, I would rather use Greek Yogurt. Therefore, you could use Greek Yogurt in this recipe too. Due to fat and consistency, Greek yogurt should be used in a higher fat variety. You could also combine the yogurt with a 1% milk to maintain the consistency that is close to the regular buttercream icing consistency. If you can tolerate the difference in taste and consistency, by all means stick to your Greek Yogurt as is.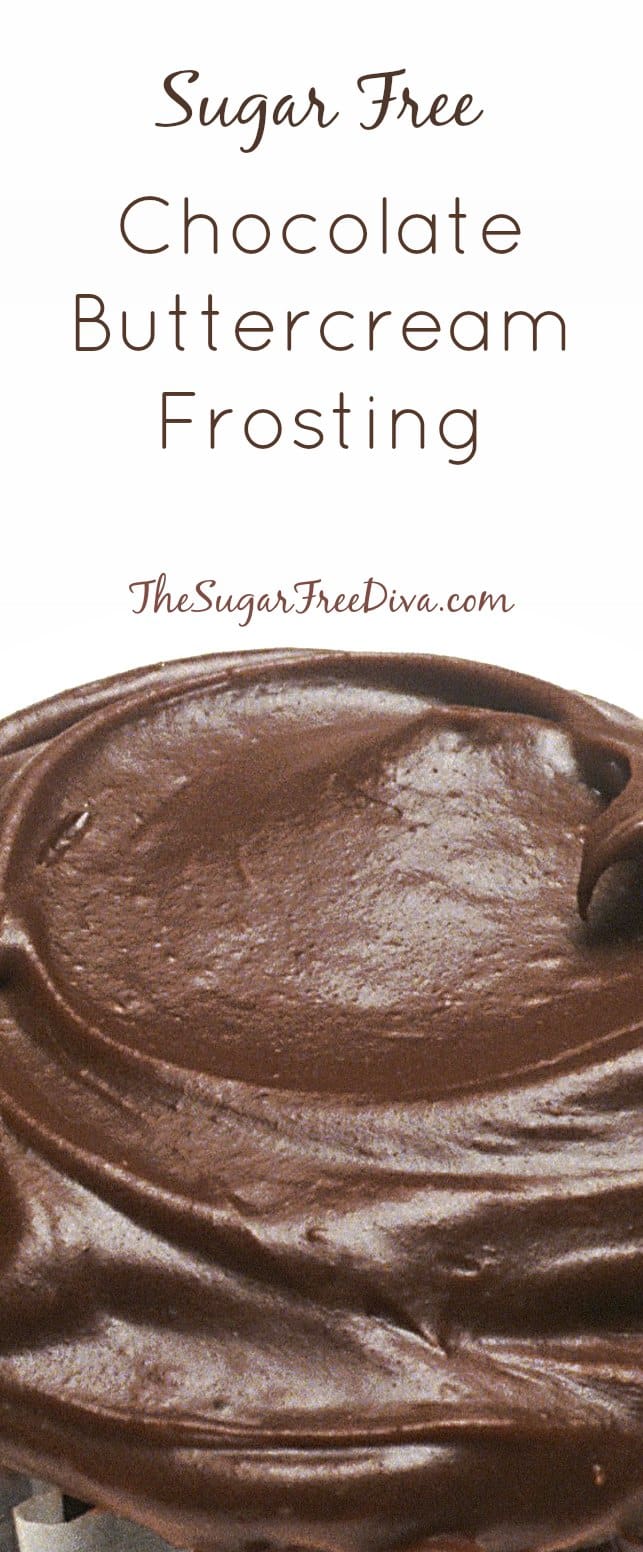 Here is the basic recipe for Sugar Free Chocolate Buttercream Frosting
print recipe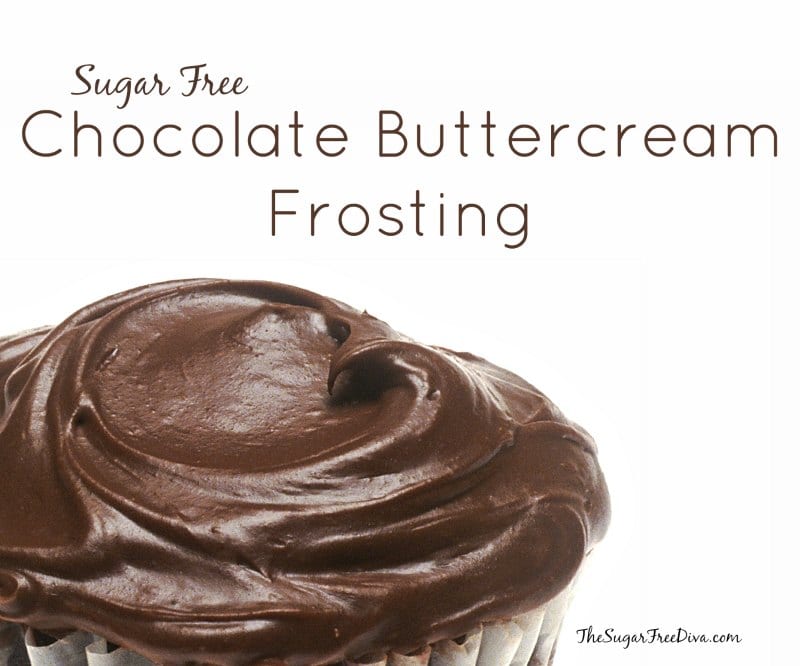 Sugar Free Chocolate Buttercream Frostingby
Alternative ways to enjoy that butter cream icing without all of the sugar
Ingredients
2 1/2 cups Splenda or similar sugar alternative (equivelent amounts)

6 tablespoons corn starch

1/2 cup of unsweetened cocoa

1 cup softened butter

1/4 cup Whipping Cream or Greek Yogurt

1 teaspoon Vanilla Extract
Instructions
Use an electric mixer fitted with a whisk attachment. Start by blending together the sugar alternative, cornstarch,cocoa and butter on low until somewhat creamy.
Add to the mixing bowl, the remaining ingredients and increase the speed of your mixer. Mix for 5-6 minutes or until you reach your intended consistency.
You can use a hand mixer for this but, and electric mixer will be a bit easier for you.
Details
Prep time: Cook time: Total time: Yield: 10-12 servings depending on what you are using it for
Rather than making this recipe full chocolate, you could probably try this idea.
Add 1 teaspoon of coffee granules for 1 tsp of cocoa.  This substitution will give a special taste to the frosting. The taste is almost as good and maybe even a bit better.