These are the Product That Make Fruit Even Better!
I must say that there are a few here that I never even knew about!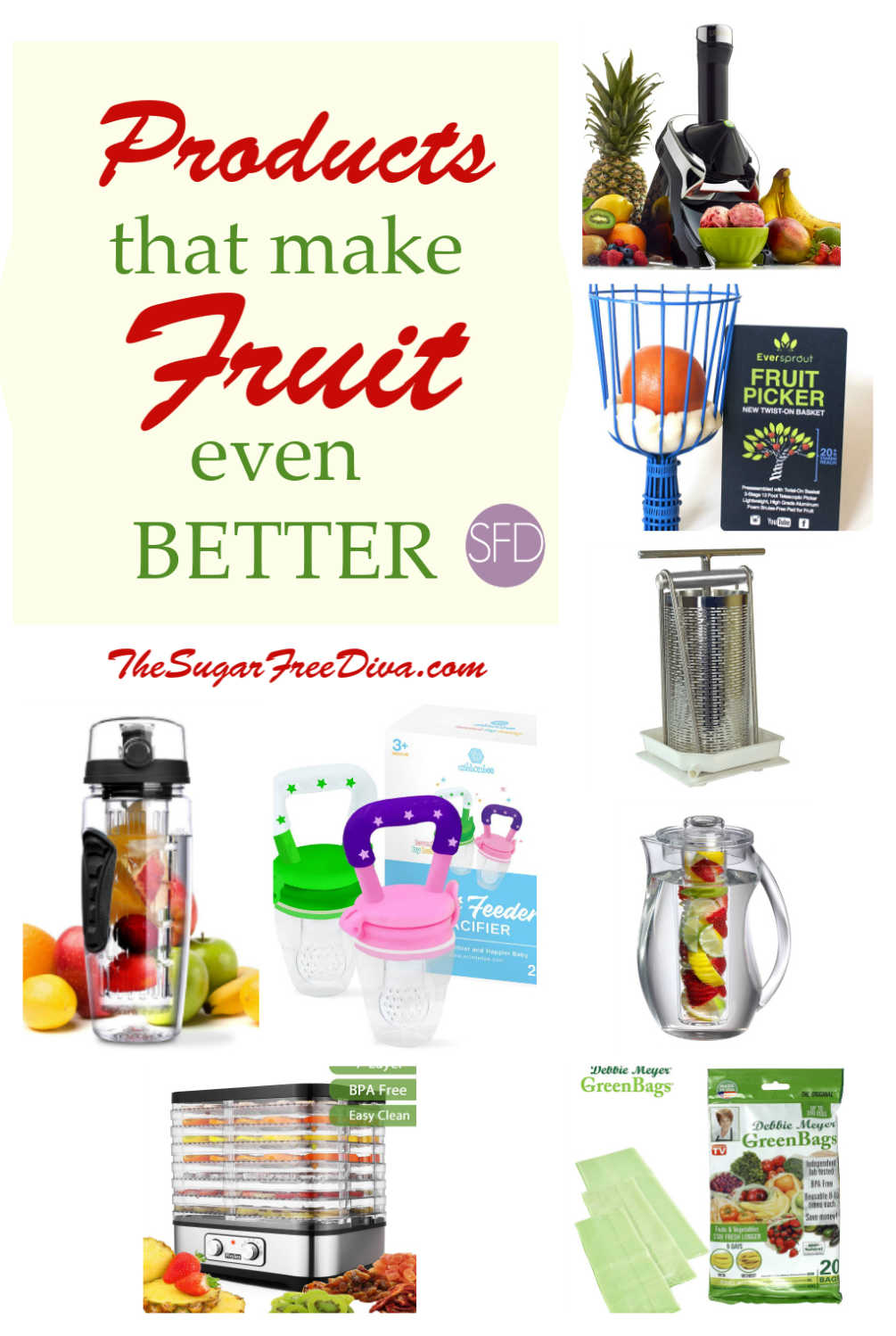 Products That Make Fruit Even Better!

I love that there are so many more ways to enjoy fruit.
These products are certainly proof of this as well.

Because this is the time of the year when people start to get excited about fruit again.
These ideas will probably get you thinking as well.
I am a fan of fruit and thus, I am excited about many of these.
Are you drinking your water with fruit infused in it yet?
I will show you a couple of great products to help you do this!
You will probably like a few more of the ideas as well.

Here are some similar ideas that you may also like.
Keep up to date with my recipes
You can check out my guide on baking with sugar alternatives on Amazon

I have some great tips on which alternatives may work in a recipe such as this one.
Be sure to follow me on facebook and subscribe to my recipes via email to keep up to date as well.
Products That Make Fruit Even Better!
These make for some great gift ideas too!
Let me first start by telling anyone related to me especially, that this would make for a fabulous Mother's Day Gift Idea!
[Wondering if I could make my own wine with one of these]