Kitchen Gadgets That You May Need
And, you may not even know it!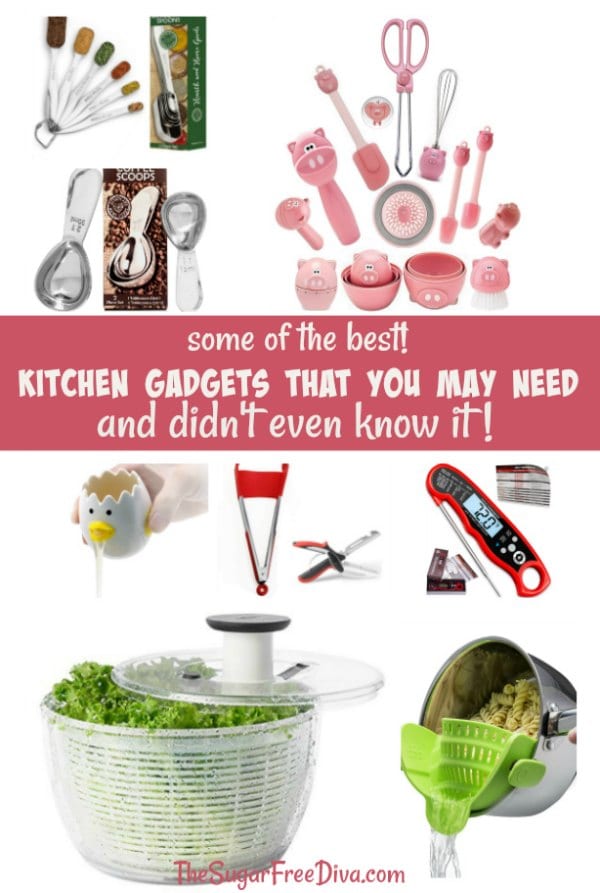 Kitchen Gadgets That You May Need.

I am always looking for kitchen items that will make my life easier.
Especially, those items that are easy to store as well.

Using the right gadget can also make you more efficient.
And really, who want to spend the rest of their life working in the kitchen?
Especially, when they can get the same results more easily!
Here are some similar kitchen and cooking ideas that you may also like.
Keep up to date with my recipes
You can check out my guide on baking with sugar alternatives on Amazon

I have some great tips on which alternatives may work in a recipe such as this one.
Be sure to follow me on facebook and subscribe to my recipes via email to keep up to date as well.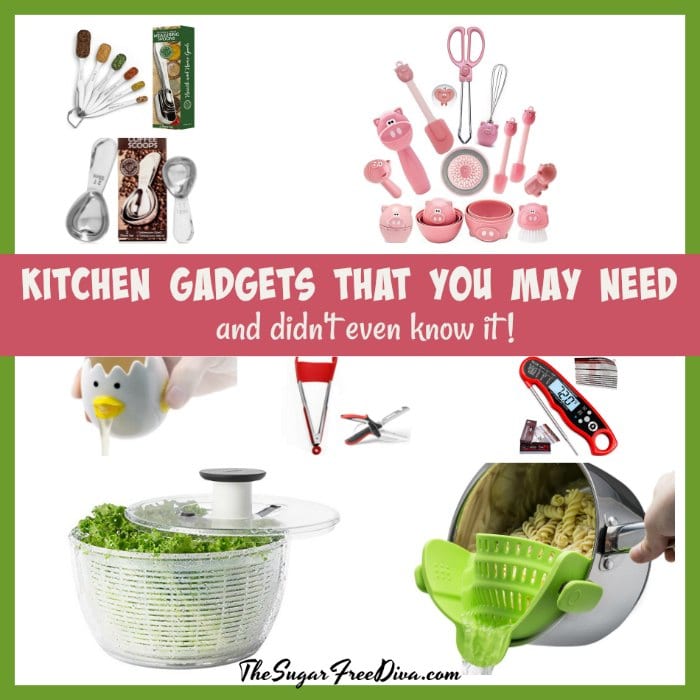 Kitchen Gadgets That You May Need
Wow! This is especially nice for grilling as well!
This is really a helpful idea for me!
The truth is that I have a thing for cute piggies..
Yes- this does exist!
This gadget can mean a lot for anyone who separates eggs!