I make Apple Sauce Without the Added Sugar whenever I have a lot of apples on hand.
Apple Sauce Without the Added Sugar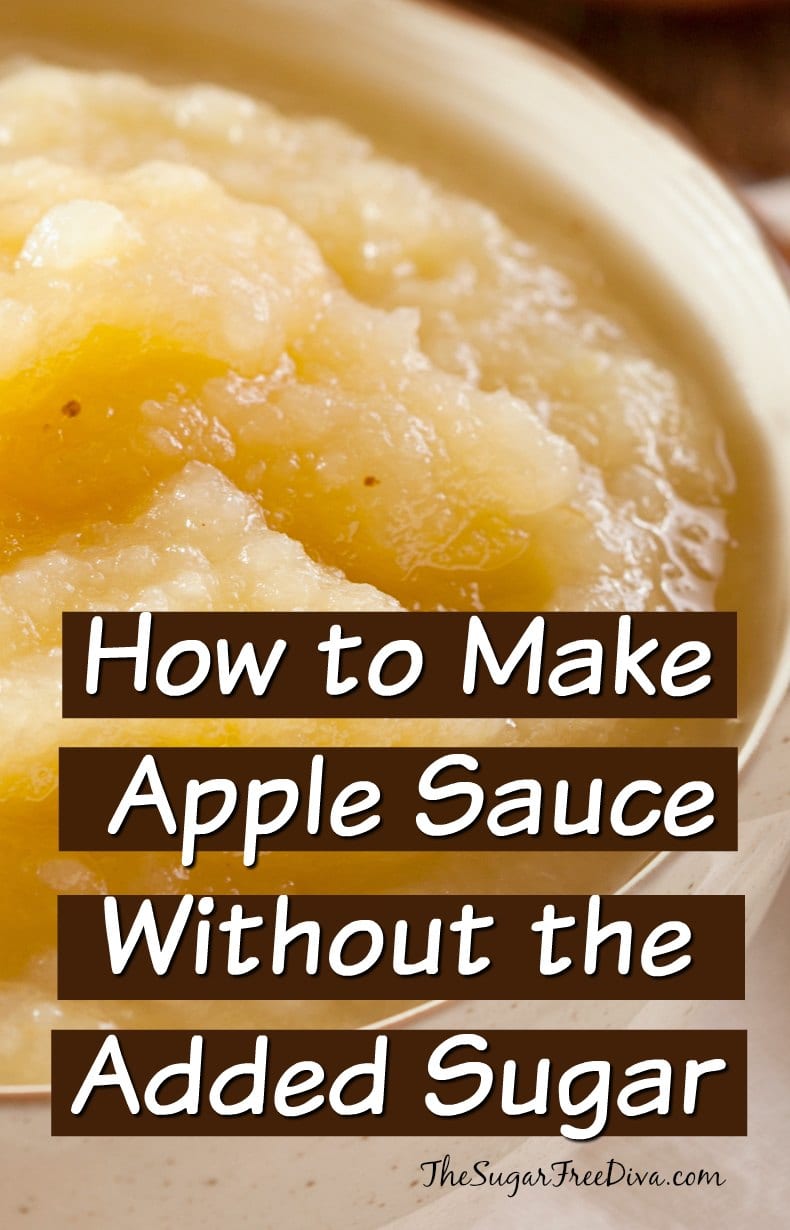 We have a lot of apples on hand every fall.
I love apples. Because I live close to an apple orchard, I enjoy going out on a beautiful fall day to pick apples.
Thus, we have a lot of apples on hand.
I make a lot of delicious food with all of those apples that I have on hand.
One product that I make with all of those apples is homemade apple sauce. I make the kind of apples sauce that has no added sugar.
Apples come with their own natural sugar and really do not need anything new added to that.
Everyone always seems to ask what are the best apples to use when making apple sauce?
There seems to be an apple for about anything we want to make.
The apples that you may want to use to make your sauce may vary as we all seem to have our own taste. What I usually like to do is use more than one variety of apple in my sauce to make the taste a bit more personable.
The orchard near my house has many different kinds of apples that seem to ripen from early August through some time in October. That is a lot of different kinds of apple to pick and accumulate.
If you ask an expert in making a similar recipe, they will probably tell you to stick to certain varieties of apples.
Among the most popular varieties of apples that can be used for sauce, you may hear about any of these:
Gala
McIntosh
Lodi
Honeycrisp
Jonathan
PaulaRed
Golden Delicious
Fuji
Red Delicious
Earligold
Some of the above apple varieties are location specific and may not be available in your neck of the woods. Obviously, this is not a complete list of apples that make the best sauce. I tend to stick with what is ripe at the time that I am making apple sauce. I also like to mix something that is a bit tart with something that may be a bit sweeter just to balance them out.
The good thing about making homemade applesauce is that you can do so much with it.
I can bottle applesauce up and give it away. Use it in other recipes. OR simply eat it as is. There is something about apples that makes me happy.
The Recipe for homemade apple sauce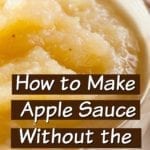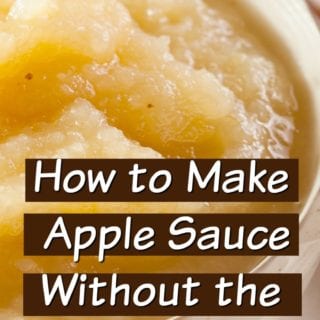 Print Recipe
Apple Sauce Without the Added Sugar
Ingredients
Apples- 6 that have been cored

peeled and quartered. See recommended varieties above.

Water- 1 cup

Lemon juice- 1 tablespoon

Sugar alternative- 2 tablespoons equivalent

coconut palm sugar, honey, splenda etc

Ground cinnamon -1/2 teaspoon
Instructions
In a large saucepan, combine the apples, sugar, and water. Bring the mixture to a boil and then cover with a lid and simmer for 25- 30 minutes -removing the lid at 20 minutes.

Stir as needed keeping an eye on the mixture.

Once most of the liquid has boiled off remove the mixture from the stove and stir in the remaining ingredients.

Allow to cool before serving. For added taste you can add allspice, nutmeg or ginger. Also, if you want to omit all sugar, you can easily use a sweeter apple.
Please note: Nutritional data has been calculated using a tool that comes with this recipe card and not by me. This means that Nutritional Information is only an estimate and can vary especially with ingredients that you use. The accuracy of this tool may differ from other tools as expected. Also note that there is no instructional value to the video that may be attached to this recipe. It is only there for visual pleasure. For more information about the images in this recipe, please refer the the recipe instructions. Thank you!
---
Follow Me
https://www.pinterest.com/thesugarfreediva/
https://www.facebook.com/thesugarfreediva/
In addition to making a delicious treat right now, consider saving some for later.
Or maybe, share some with a friend rather than keeping it for yourself. It seems as if almost everyone seems to like apples. Furthermore, since there are so many apples to choose from, mixing the apples that you use is another way to make this even better. This recipe tastes great without the added sugar.
https://thesugarfreediva.com/sugar-free-rum-brownies/
https://thesugarfreediva.com/sugar-free-maple-carrot-cake/