These Low Carb Keto Bread choices are great choices for anyone following one of these diet ideas.
They certainly make it easier to eat bread without all of the carbohydrates as well.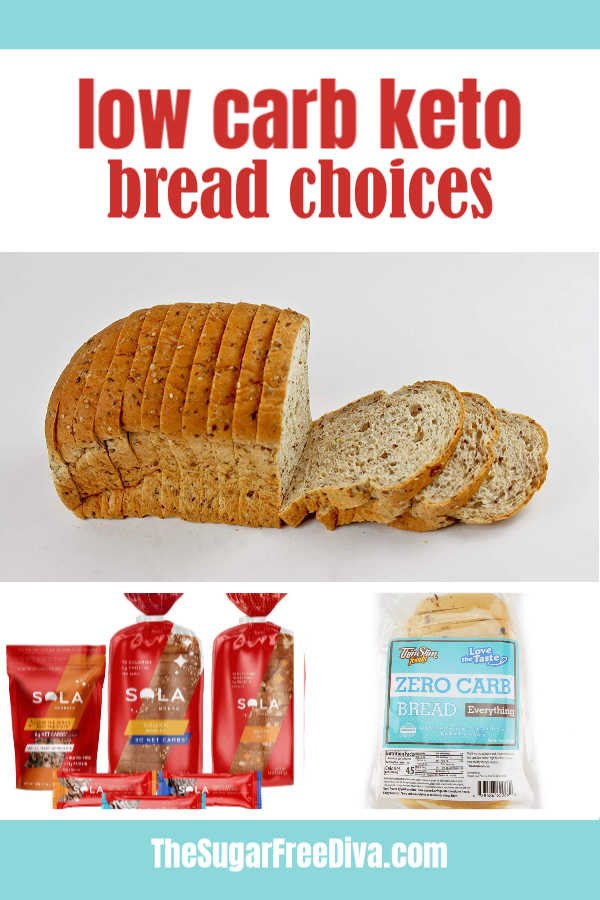 Low Carb Keto Bread
Because anyone who has ever been on a low carb or keto diet knows how hard it is to diet without eating bread. However, these bread choices can help you defy those odds.
Going on a low carb or keto diet often means having to go without bread.
That mean you cannot eat your favorite sandwich or have simple toast for breakfast. However, there is bread that you can eat because they are made low in carbohydrates.

I like that there is a way to buy this keto and low carb bread rather than making it myself.
This is because sometimes, convenience is a good thing. You may also agree with me.

However, here are some great low carb bread recipes that you may also like.
Keep up to date with my recipes
You can check out my guide on baking with sugar alternatives on Amazon

I have some great tips on which alternatives may work in a recipe such as this one.
Be sure to follow me on facebook and subscribe to my recipes via email to keep up to date as well.
ThinSlim Foods 50 Calorie, 1g Net Carb, Love-The-Taste Low Carb Bread Everything
ThinSlim Foods 50 Calorie, 1g Net Carb, Love-The-Taste Low Carb Bread Rye
Outer Aisle Gourmet Cauliflower Sandwich Thins - Low Carb, Gluten Free, Paleo Friendly, Keto
SOLA Maple Pecan Variety Pack, 1 White Wheat Bread, 1 Sweet Oat Bread, 1 White Chocolate Vanilla bar, 1 Chocolate Sea Salt bar, 1 Peanut Butter bar, 1 Maple Pecan Granola, 6 ct
Sami's Locarb 7-grain fiber bread 2g net carb keto bread
Joseph's Flax, Oat Bran and Whole Wheat Flour MINI Pita Bread (Low Carb)
ThinSlim Foods 90 Calorie, 0g Net Carb, Love The Taste Low Carb Plain Bagels
You can see items that have been featured on my Sugar Free Sunday Spotlight here.