Knowing how to make a Sugar Free Glaze Recipe for Baked Goods is helpful for me.
There seems to be a lot of recipes that could include an alternative to a sugar glaze.
Sugar Free Glaze Recipe for Baked Goods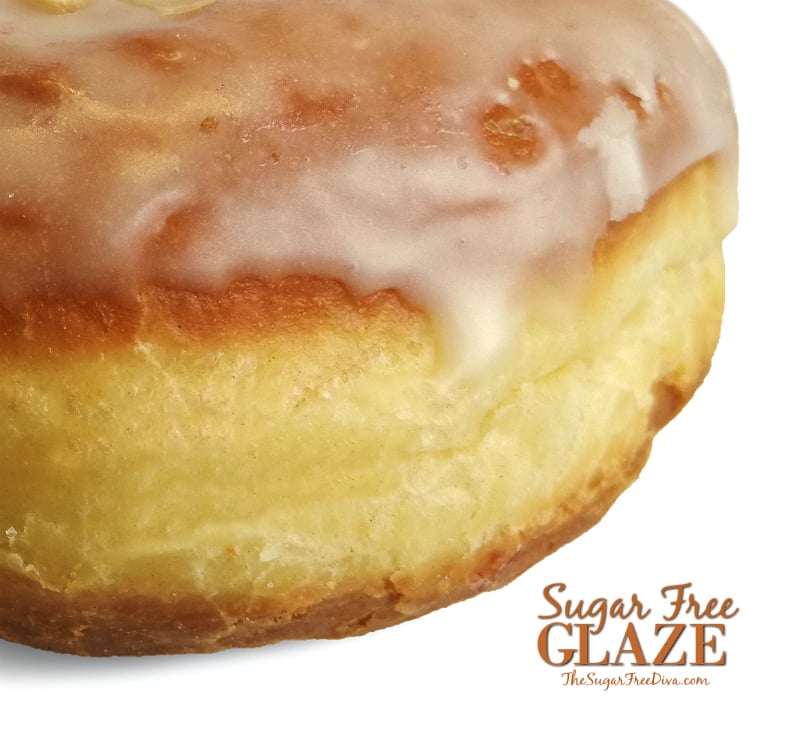 Baked goods, such as donuts and cakes, often have a glaze rather than an icing on top.
The glaze that is used on these baked goods is made with sugar. While the sugar may taste good on that first bite, it can become a problem because of what sugar can do to a body.
There are sugar free copycat recipes for most anything that normally has sugar in it.
Make a glazed baked good even better with a copycat like this, that has no sugar. A sugar free glaze can make a scone even better.
Using a sugar alternative in a recipe can really make a recipe work.
A recipe that calls for a sugar glaze can be made without sugar. Even a recipe that includes sugar from fresh fruit can become lower sugar when subbing in the added sugar with an alternative.
The sugar alternative of choice for a sugar free glaze is Splenda, for me.
Splenda has the granules that seem to mock sugar the best in this recipe. Similar granular sugar alternatives may work as well.
The idea behind this recipe is that it is a copycat recipe for the actual sugar-laden glaze that is used on bakery foods.
That glaze is made from powdered sugar. This recipe incorporates the powdered sugar recipe in creating a sugar free sugar glaze alternative.


The recipe for sugar free glaze.
This recipe tastes close to the same as the sugar recipe but, without the sweet aftertaste.
Sugar Free Glaze Recipe for Baked Goods
Make a glaze for your baked goods sugar free using this recipe.
Ingredients
Sugar Free Granular Alternative (such as Splenda)- 3/4 cup
Cornstarch- 2 tablespoons
Water or Milk- 2 teaspoons
Vanilla Extract (or other extract for taste)- 1/2 teaspoon
Instructions
In a small bowl, combine the Splenda and cornstarch. Mix with a whisk or fork.
When a powder has formed, stir in the liquid ingredients.
https://thesugarfreediva.com/sugar-free-glaze-recipe-for-baked-goods/
Recipe courtesy of TheSugarFreeDiva.com
What would you use this sugar free glaze for?
I use this sugar free glaze on scones, homemade cakes, and muffins. I like that this glaze does not taste too sweet.