Every now and then we need to find a good recipe for a Sugar Free Glaze Recipe for Baked Goods.
I am just happy that there is a way to actually do this as well!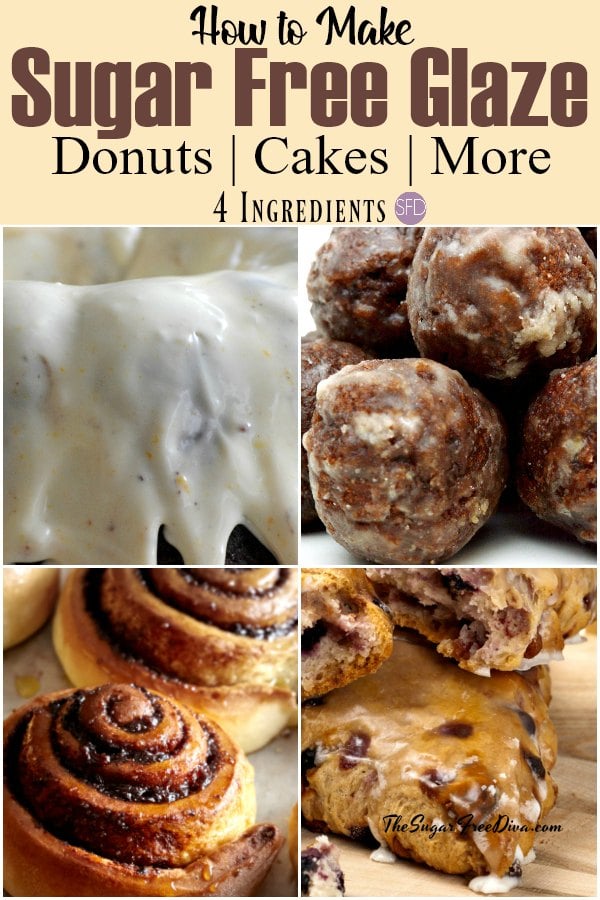 Sugar Free Glaze Recipe for Baked Goods
This is a recipe that I refer to quite often in other recipes that I post.
Certainly, just because we have given up sugar doesn't mean that we can't have our glaze as a result. Am I right?
The one thing that I do not like about regular sugar glaze is all of the sugar that is in it.
Sometimes, there is so much sugar glaze on something that it actually ruins that has been glazed. This makes me wonder what all of that sugar is doing to my body. Consequently, I have trouble finishing what ever it was that I was eating that was glazed.
This is an easy recipe to make.
It only takes four ingredients to make this. You will need a granular sugar free alternative such as Splenda. Also, you will need some cornstarch. As an alternative to these two ingredients you can use sugar free confectioners sugar instead.
Here are some similar recipes that you can use your glaze with.
Keep up to date with my recipes
You can check out my guide on baking with sugar alternatives on Amazon
I have some great tips on which alternatives may work in a recipe such as this one.
Be sure to follow me on facebook and subscribe to my recipes via email to keep up to date as well.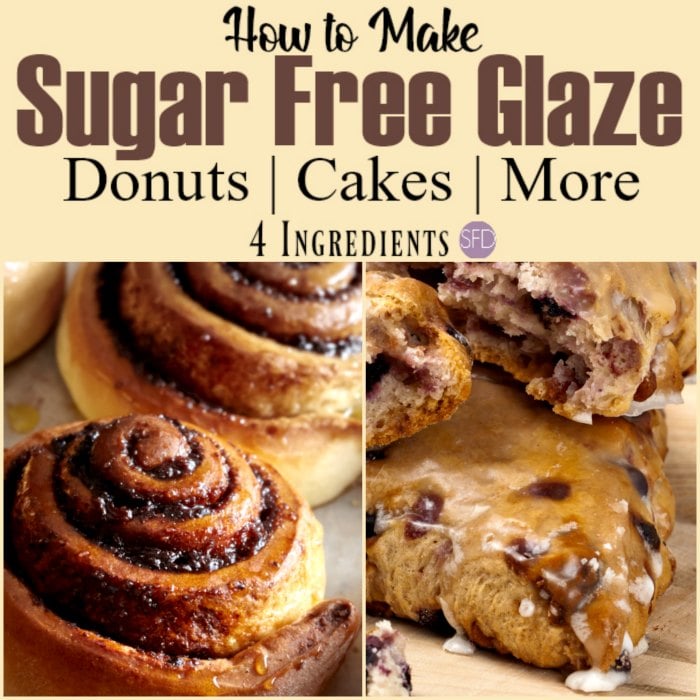 The recipe for Sugar Free Glaze Recipe for Baked Goods
What you will need to make this Sugar Free Glaze Recipe for Baked Goods
You can easily make this recipe in just a few minutes.
Sugar Alternative- ¾ cup. This should be a granular product that is 1:1 with sugar in volume.
Cornstarch- 2 tablespoons
Water or Milk- 2 teaspoons.
Vanilla or other flavored extract- ½ teaspoon
How to make Sugar Free Glaze Recipe for Baked Goods
In a small bowl, use a whisk or fork to combine together the sugar alternative and cornstarch.
Add the water (or milk) and extract. Mix until the ingredients appear to be mixed together.
To thin this out, simply add a teaspoon pf water.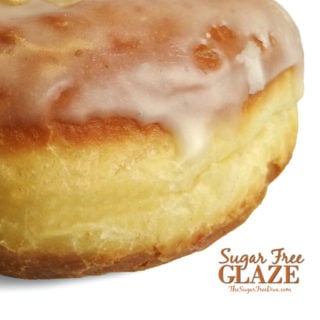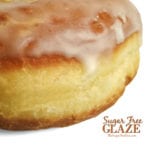 Print Recipe
Sugar Free Glaze Recipe for Baked Goods
Make a glaze for your baked goods sugar free using this recipe.
Ingredients
Sugar Free Granular Alternative

such as Splenda- ¾ cup

Cornstarch- 2 tablespoons

Water or Milk- 2 teaspoons

Vanilla Extract

or other extract for taste- ½ teaspoon
Instructions
In a small bowl, combine the Splenda and cornstarch. Mix with a whisk or fork.

When a powder has formed, stir in the liquid ingredients.
*About Sugar Alternatives
Specific sugar alternatives are not given in the recipes presented on this site. Only suggestions are given as to the 'kind' of alternative to use. It is up to you to select the alternative to use that suits your needs best. If the recipe is heated or cooked, it is best to use an alternative that can be heated or cooked with for best results. This site does not endorse any specific ingredients,
*As an Amazon Associate I earn from qualifying purchases. This means that the links on this website, and specifically on this post, that lead to other sites may be affiliate links.
Please note: Nutritional data has been calculated using a tool that comes with this recipe card and not by me. This means that Nutritional Information is only an estimate and can vary especially with ingredients that you use. The accuracy of this tool may differ from other tools as expected. Also note that there is no instructional value to the video that may be attached to this recipe. It is only there for visual pleasure. For more information about the images in this recipe, please refer the the recipe instructions. Thank you!
---
Follow Me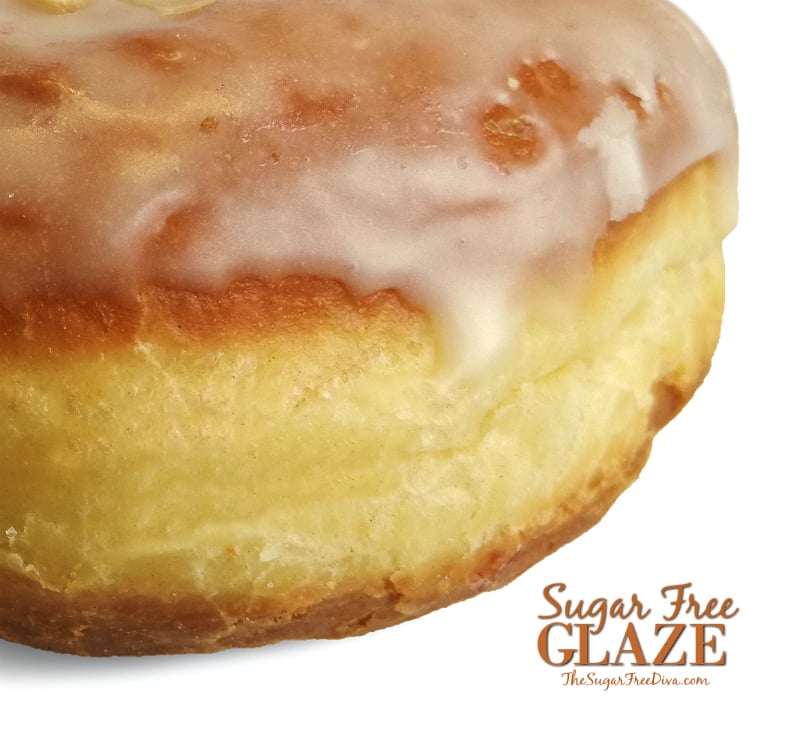 The idea behind this recipe is that it is a copycat recipe for the actual sugar-laden glaze that is used on bakery foods.
That glaze is made from powdered sugar. This recipe incorporates the powdered sugar recipe in creating a sugar free sugar glaze alternative.



.
What would you use this sugar free glaze for?
I use this sugar free glaze on scones, homemade cakes, and muffins. However, there are many other uses for this as well. You could simply use this as a glaze over fruit. Also, you could use this glaze over your breakfast muffins as well.
updated 6/12/18