When you do not have the time to make your own, here are some Sugar Free Cookies You Can Buy.
There is something that can be said about convenience sometimes.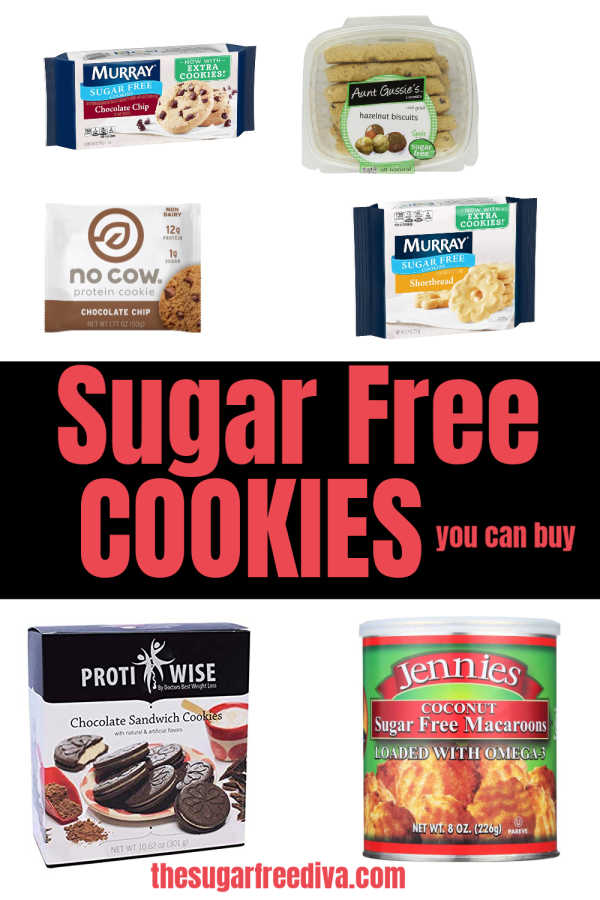 Sugar Free Cookies You Can Buy
There was once a time when you could not find sugar free cookies to buy.
However, things seem to have gotten a bit better for those of us looking for cookies without all of the sugar in them.

Also, the good news is that there are choices in the flavors of cookies that you can buy.
To be honest, I was surprised when I saw a few of these cookies because I had no idea that they could be sugar free.
Sometimes it is also nice to have box of cookies in the pantry.
This is especially true when guests come by or you are having a certain kind of a craving.
Thus, you do have choices.

Here are some sugar free recipes that you may also like.
Keep up to date with my recipes
You can check out my guide on baking with sugar alternatives on Amazon

I have some great tips on which alternatives may work in a recipe such as this one.
Be sure to follow me on facebook and subscribe to my recipes via email to keep up to date as well.
Jennies Sugar Free Coconut Macaroon,
No Cow Protein Cookie, Chocolate Chip, 12g Plant Based Protein, Low Sugar, Dairy Free, Gluten Free, Vegan
ProtiWise - High Protein Diet Snack | Chocolate Sandwich Cookies | Low Calories, Low Fat, Sugar Free
Murray Sugar Free Cookies - Pecan Shortbread
Voortman Bakery, Sugar Free Oatmeal Cookies, Delicious Sugar Free Cookie,

Gullon Sugar Free Maria Biscuits
Aunt Gussie's Sugar Free Chocolate Chip Cookies with Almonds, 7-Ounce Tubs
Murray Sugar Free Cookies, Shortbread
Murray Sugar Free Cookies, Chocolate Chip
You can see items that have been featured on my Sugar Free Sunday Spotlight here.
These Sugar Free Cookies You Can Buy are perfect for the diabetic diet follower or anyone else trying to avoid or limit the sugar in their diet.