It's perfect timing if you ask me for these 3 Ingredient Sugar Free Frozen Fudge Pops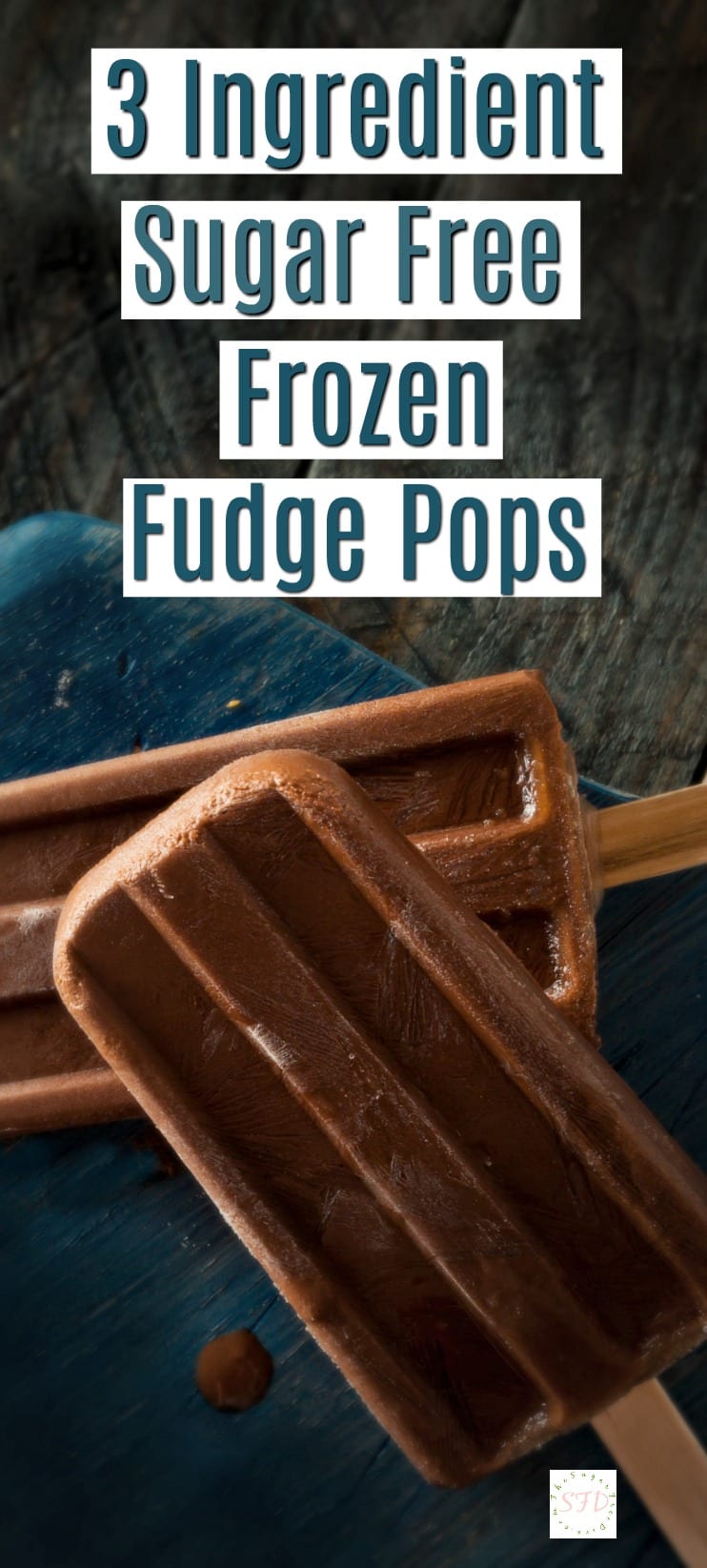 3 Ingredient Sugar Free Frozen Fudge Pops
This is the kind of a treat that can really hit the spot.
I love that this is a frozen treat. It is also nice that there is no sugar added yet, there is a good taste of chocolate.
It is no wonder why frozen 'fudge' bars are so popular this time of the year.
To some, they are a variety of ice cream. While to others, they are a chocolaty tasting crave.
Making these with no added sugar is even nicer.
We all know the downfalls of something that is so tasty. These downfalls would include added sugar along with the added calories. Making an alternative version is important to me just for these reasons.
There are three basic ingredients in this recipe
Like with many small ingredient quantity recipe, there may be a cheat ingredient involved. I am using a sugar free pudding as my cheat ingredient. That is because the pudding already has the sugar alternative and the cocoa in it. You can find
You will also need some kind of a mold.
The mold should be able to house each pop with a stick while the pops freeze.
Amazon has a great selection of molds at good prices. You could also use a paper cup or ice cube tray and insert a stick– also on Amazon–into each pop for freezing.
How to make 3 Ingredient Sugar Free Frozen Fudge Pops
print recipe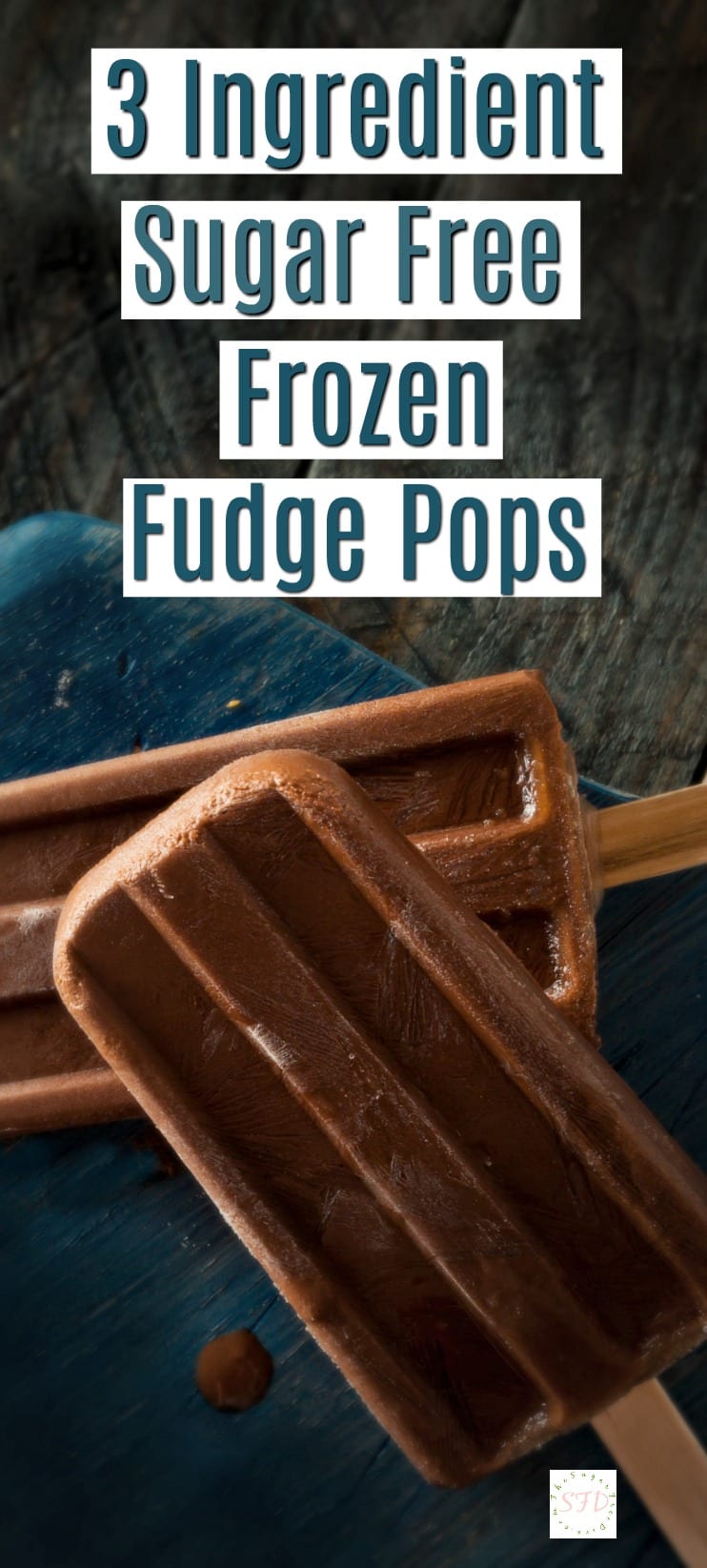 3 Ingredient Sugar Free Frozen Fudge Pops
A delicious fudge flavored frozen treat that is also sugar free
Ingredients
1 box (3 1/2-4 ounces) Chocolate Flavored Sugar Free Pudding Mix

2 cups- Almond Milk (as sugar free as possible)

1 Cup Thawed Whipped Topping (from the freezer case)
Instructions
Beat all ingredients together in a mixing bowl until well-blended (about 2 1/2 minutes)
Pour into molds. If molds do not come with a top that can hold sticks or with their own sticks, cover with plastic wrap and then punch a whole over each cup to insert a stick.
Allow to freeze- overnight is best.
Details
Prep time: Cook time: Total time: Yield:
Because you liked this recipe, you may enjoy these as well while you are visiting:
Also especially relevant