8 Low Carb Air Fried Recipes You Need To Try
These recipes are especially for anyone following a low carb or keto diet.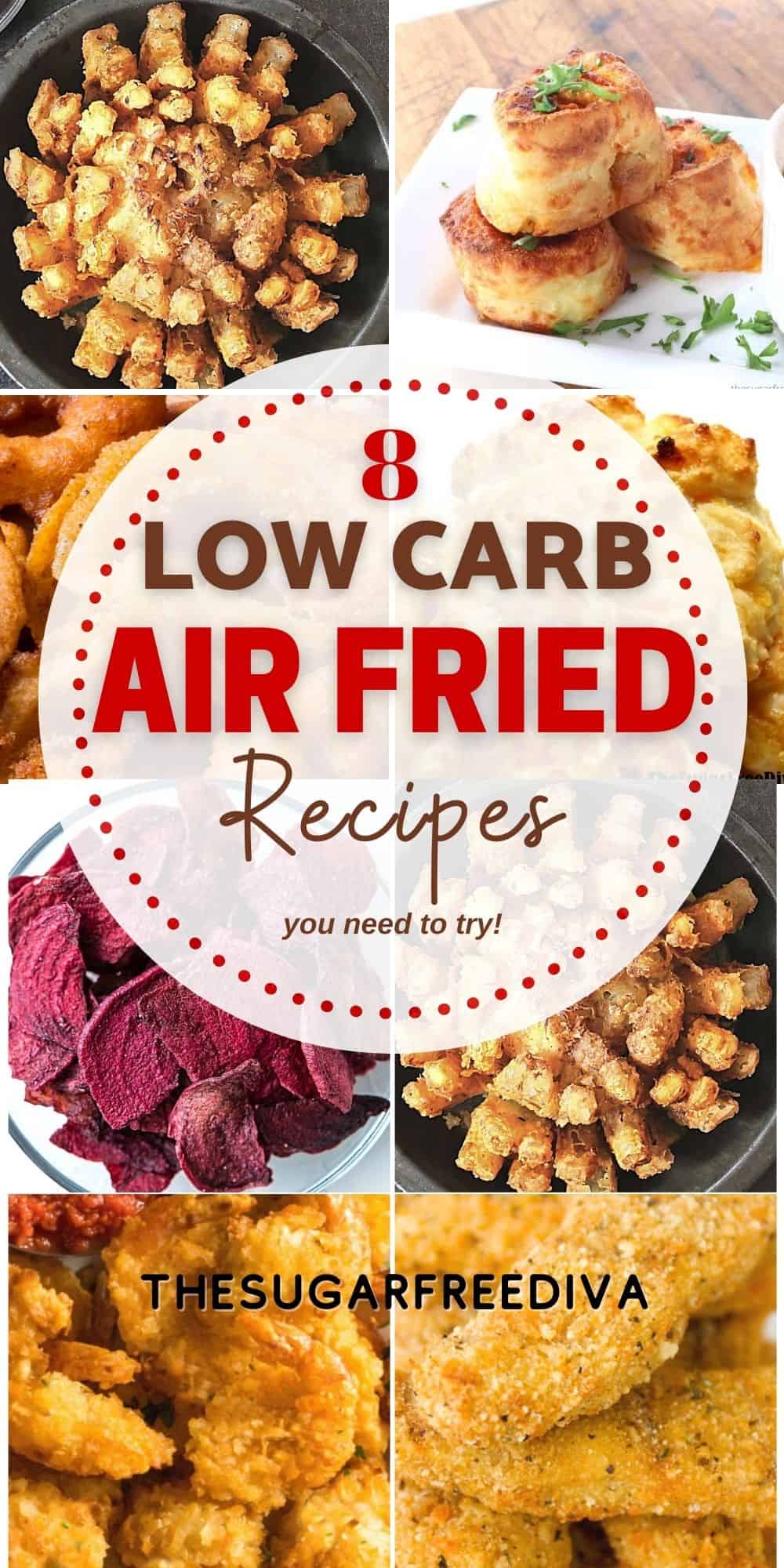 8 Low Carb Air Fried Recipes You Need To Try

This is a listing of some of the most popular air fryer recipes.
Making these recipes low in carbohydrates can make them even better!

I am always looking for kitchen gadgets that will make my job easier to do. Check out these useful Accessories for your Air Fryer.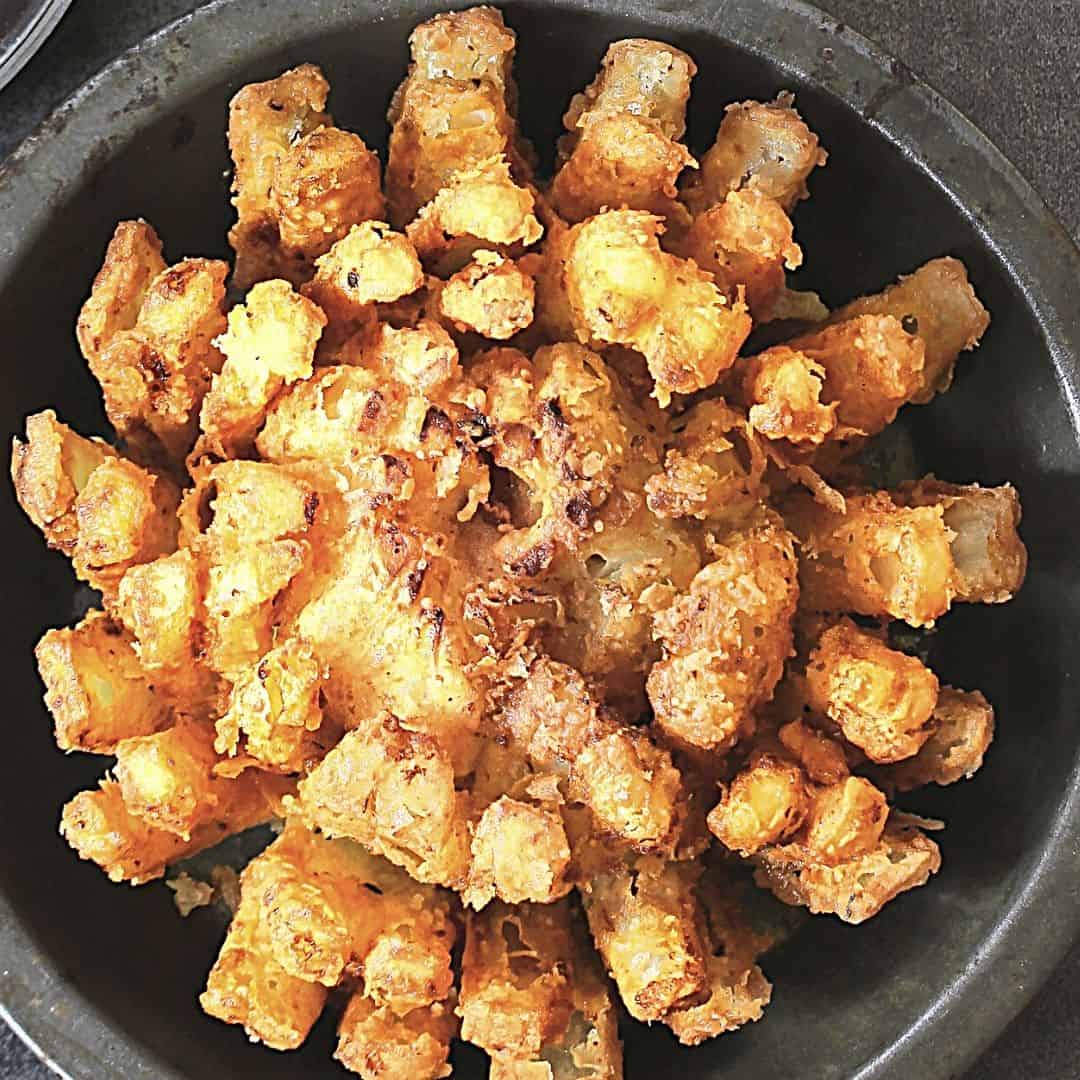 This is how to make an Air Fried Blooming Onion that tastes and looks just like the blooming onion that is fried and full of calories.
Make this air fried onion lower in carbs or gluten free. Using almond flour is one way to make this recipe both gluten free and lower in carbohydrates. You may need to use an extra egg to help bind the almond flour.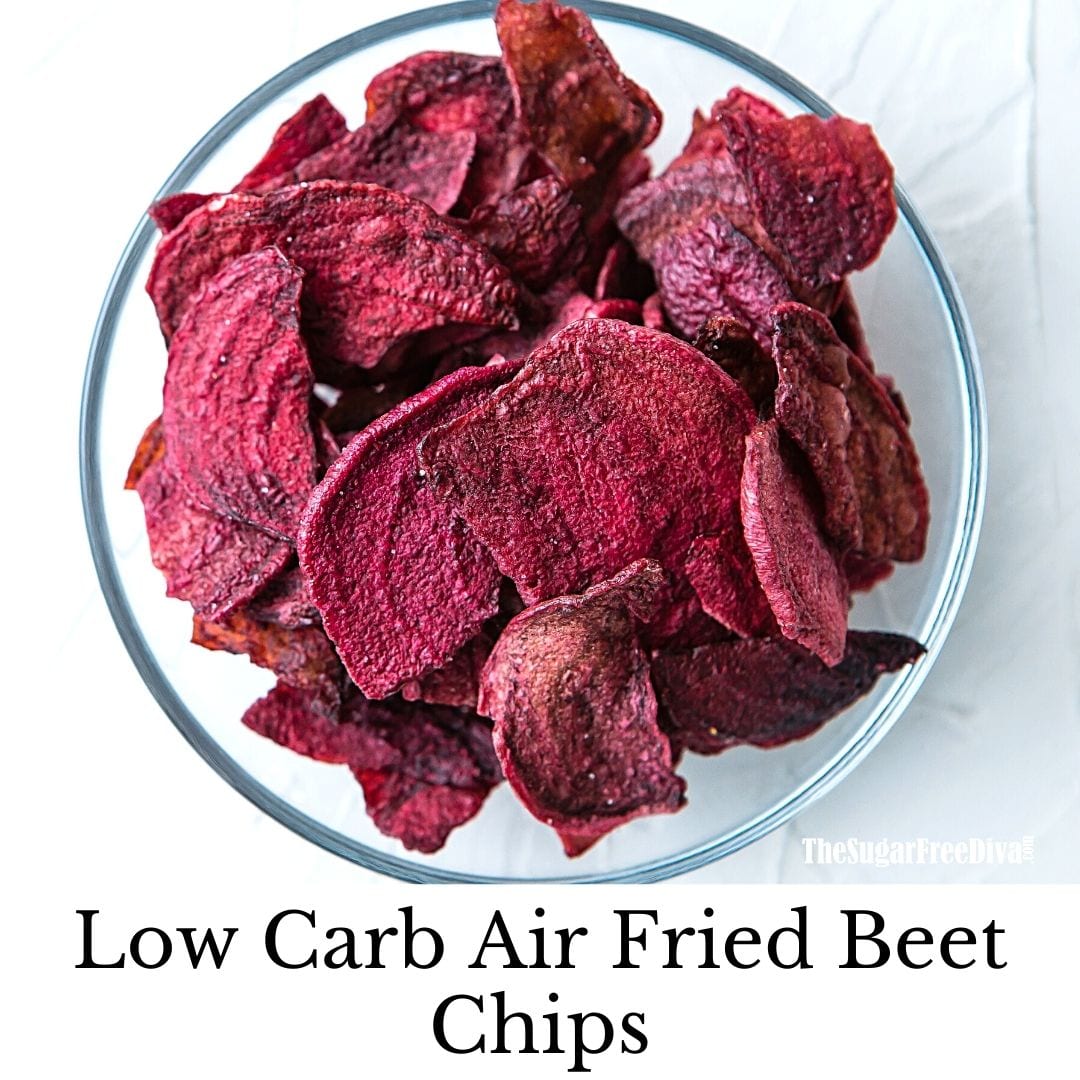 This recipe is for anyone asking what do beets do for you. Beets can sometimes seem like the forgotten vegetable perhaps because of their color. However, what you should know is that beets are pretty healthy for us. Beets can be eaten raw, cooked, or even preserved like pickles. This root vegetable is a lower in calorie and carbohydrate vegetable that is also a decent source of fiber. Beets are also a source for protein (not so common for veggies), potassium, iron, and vitamin c.
This is an easy keto low carb and gluten free recipe for tasty pizza roll ups. I like that these pizza roll ups are perfect for snacks, lunch or dinner.
This is such a great idea for an appetizer recipe. Really easy and Yummy Low Carb Air Fried Onion Rings. Keto and gluten free options as well.
The average onion has about eight net carbs in it. Since you will most likely not be eating the entire onion yourself and the other ingredients are low in carbs, we can keep the carbs down per onion ring. YAY!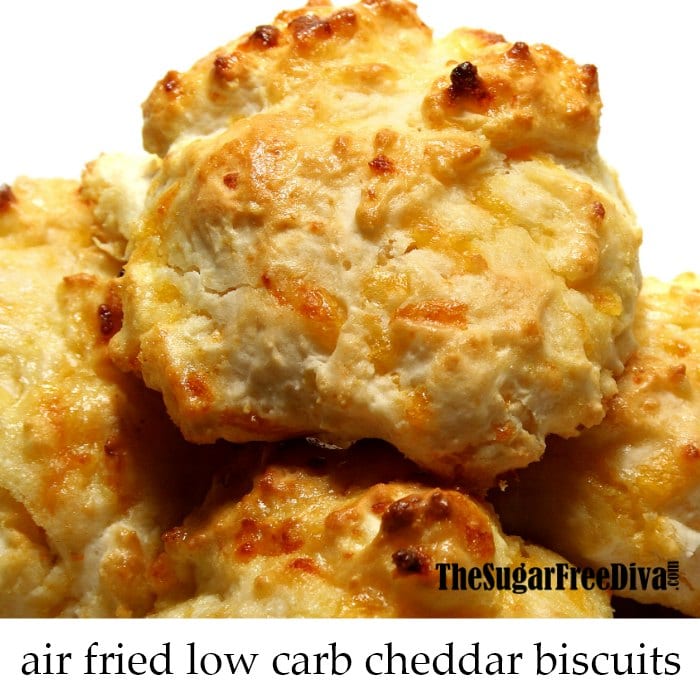 This recipe for Air Fried Low Carb Cheddar Cheese Biscuits is easy to make. There are also keto or gluten free options to make this recipe..
You may be wondering if you can make biscuits in an air fryer. The answer is yes, you can make your biscuits in an air fryer. The simple way to do so is to just use a prepackaged biscuit dough which however, does not come in low carbohydrate (please correct me if you know otherwise). So, we are going to make our own low carb cheddar biscuits in the air fryer instead. To be honest, this is a pretty easy recipe to make. Making it in an air fryer is even easier as an air fryer will bake the biscuits more efficiently making them taste better, in my opinion, than oven baked biscuits.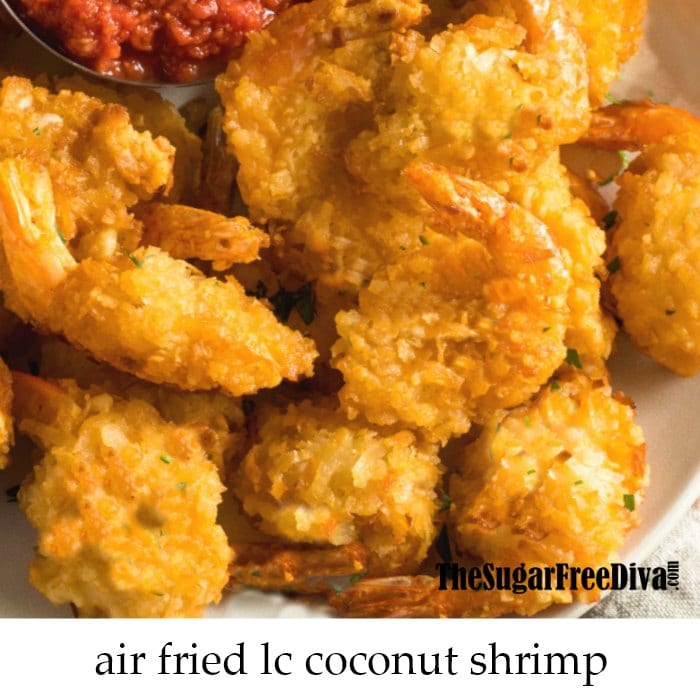 This delicious and easy recipe for keto friendly and Low Carb Air Fried Coconut Shrimp is the perfect way to make your shrimp!
People often wonder if you can put shrimp in an air fryer. The answer is yes, you can cook your shrimp in an air fryer. It is actually not difficult to do so as well. I would also like to point out that air frying your shrimp is a healthier way to prepare it. This is especially true when it comes to comparing air frying to deep frying. Personally, I think that coconut shrimp tastes better air fried because it does not have all of that extra oil and fat involved in it.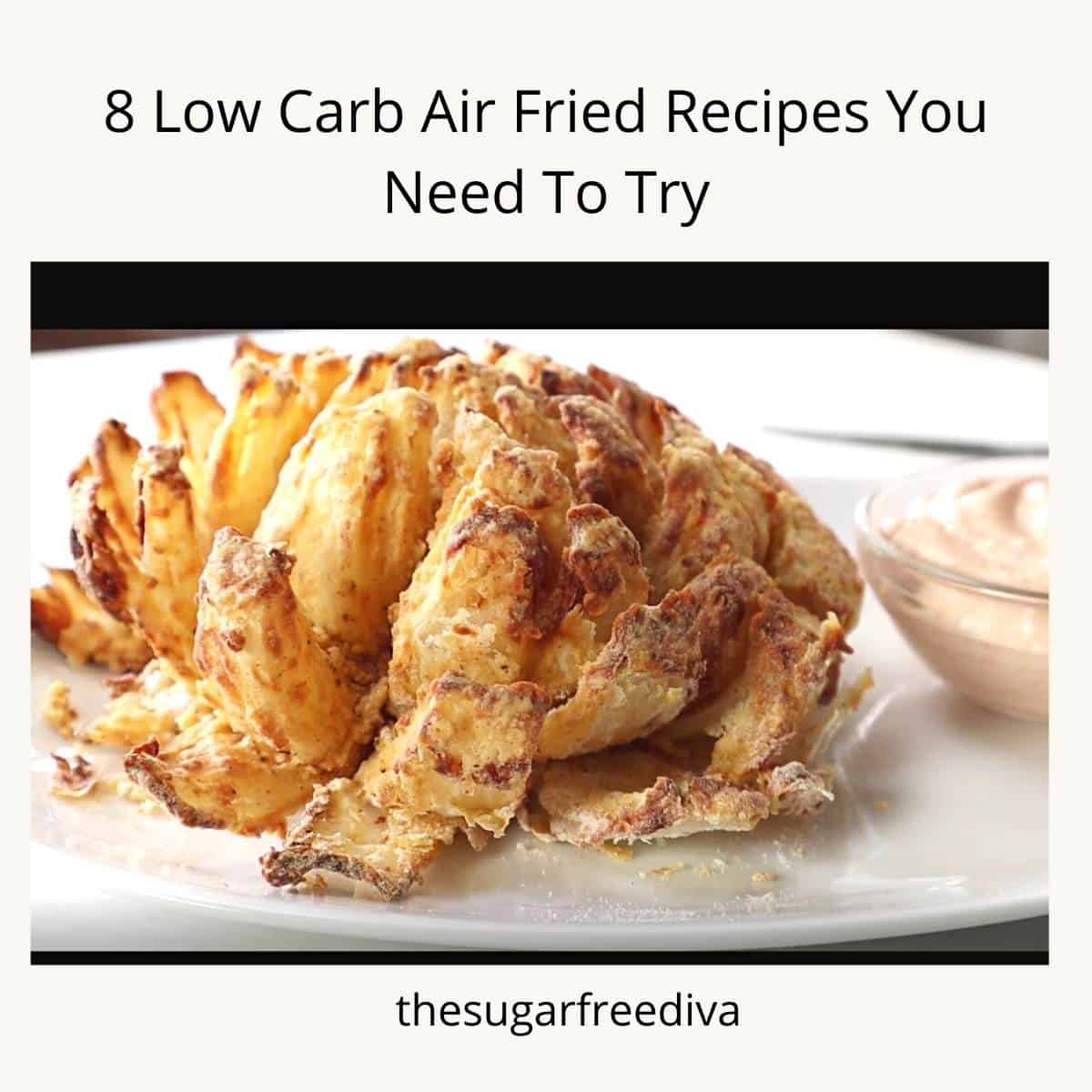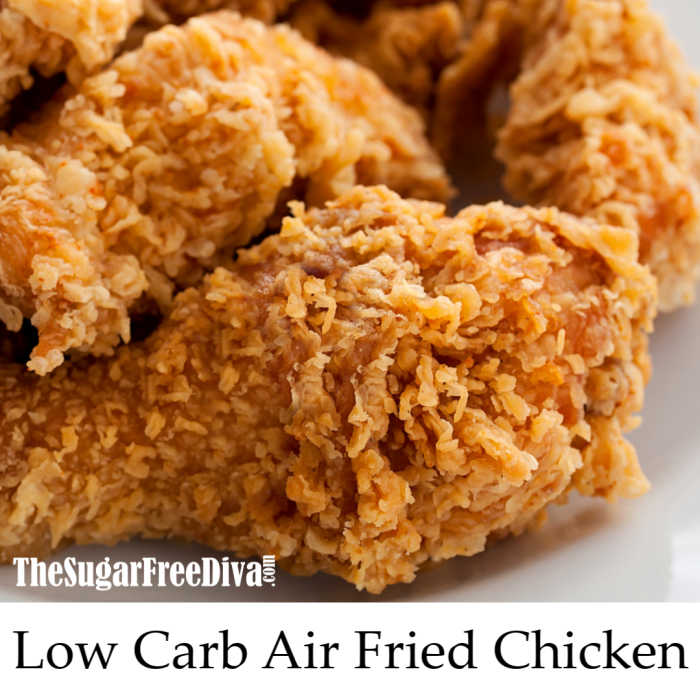 This delicious recipe for homemade Low Carb Air Fried Chicken is perfect for anyone who wants to enjoy fried chicken but without the carbohydrates in it.
What makes this fried chicken recipe unique really has to be that it is low in carbohydrates. As you probably already know, fried chicken does come with carbohydrates that have been added to the recipe. Those carbs come from the breading that covers the chicken. Breading on fried anything is usually made from bread crumbs (Panko) or a similar kind of breading. However, there are low carbohydrate substitutes for bread crumbs, you can buy low carb bread crumb alternatives online. Another option would be to make your own low carb bread crumbs using low carb bread by toasting the bread on a low heat (120 for 35-40 minutes) until hard and then grinding them up by hand or in a blender or food processor.
Read more
Looking for chicken that you can dip in some sauce?
This is your answer!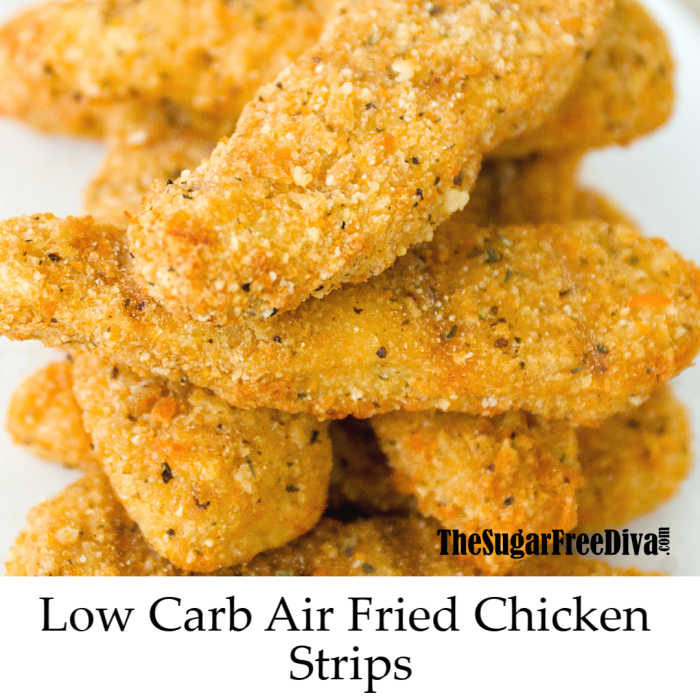 This delicious and easy recipe Air Fried Low Carb Chicken Tenders is keto friendly and the perfect way to enjoy your chicken in a healthy meal.
Air Fried Low Carb Chicken Tenders Think of this as breaded chicken that is not fried. Also, breaded chicken that is also low in carbohydrates. You probably already know just how greasy a chicken tender can get when it is dipped in batter and then friend. Because this chicken is cut as a tenderloin, and thus larger than a nugget, it has more area to it. This difference inn size can contribute to the tenderloin holding on to more of the oil when it is fried.
Keep up to date with my recipes
You can check out my guide on baking with sugar alternatives on Amazon

I have some great tips on which alternatives may work in a recipe such as this one.
Be sure to follow me on facebook and subscribe to my recipes via email to keep up to date as well.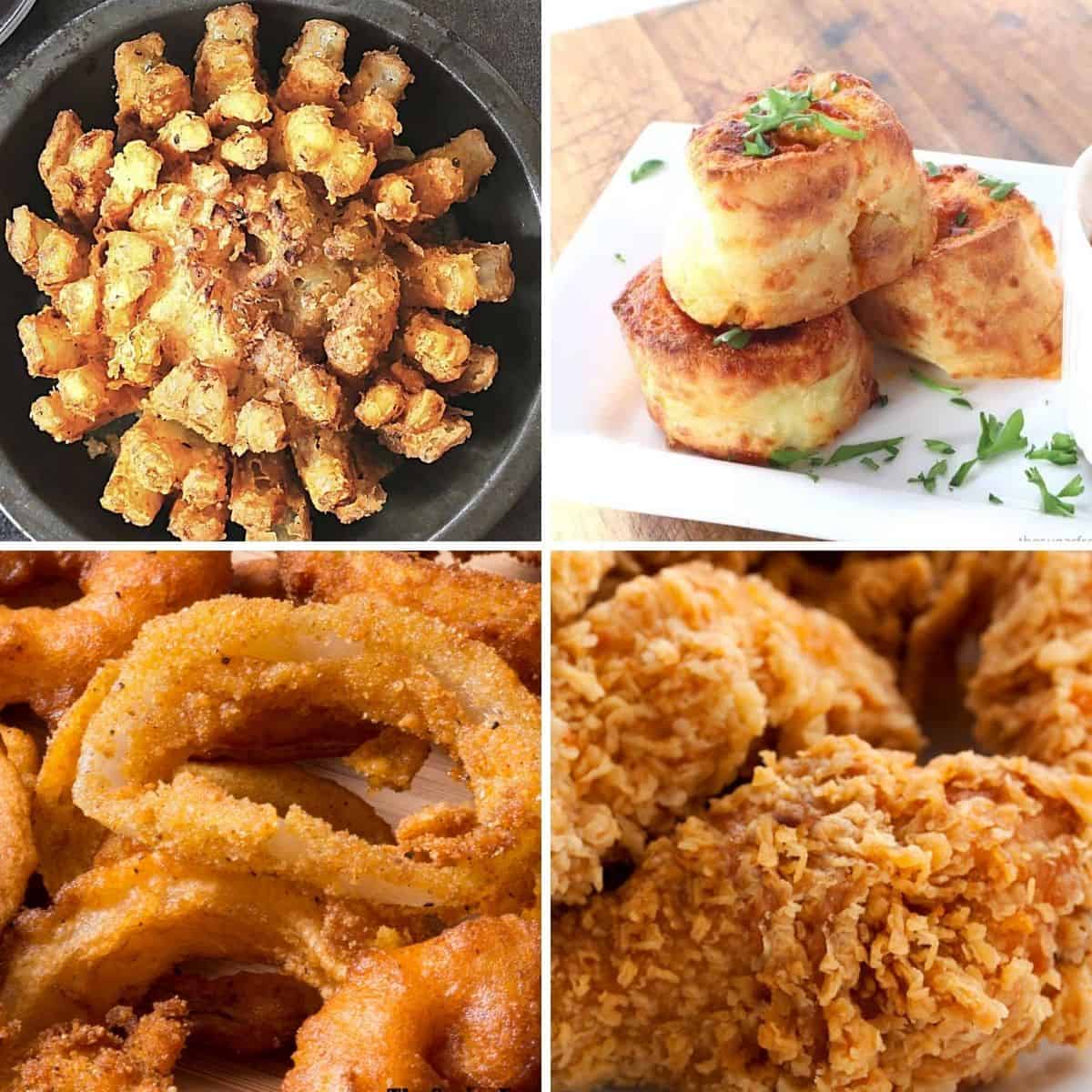 8 Low Carb Air Fried Recipes You Need To Try. Includes the coconut shrimp, chicken and the famous blooming onion recipes.