Sugar Free Dessert Recipes For Summer that have been proven.
These tasty dessert ideas are made without adding any sugar to them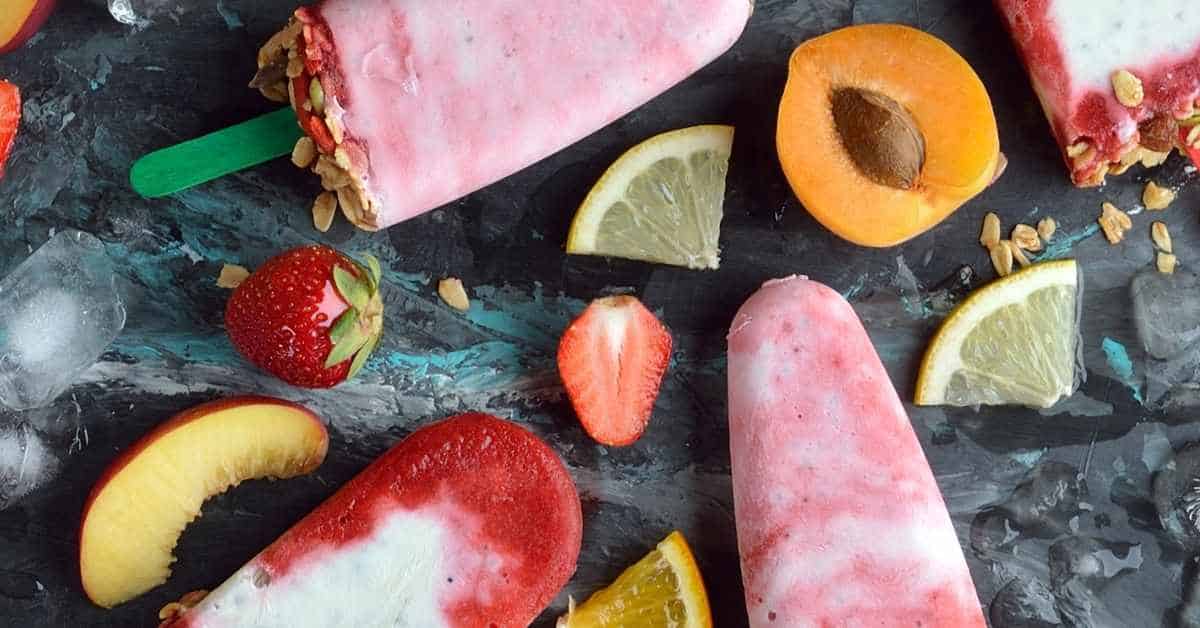 Sugar Free Dessert Recipes For Summer
If you are like me then you probably enjoy the food inspiration that comes with the seasongs.
In the case of summer, this inspiration is often from the fresh fruit and light desserts.
Did you see my 10 Sugar Free Frozen Ice Cream and Popsicle Recipes?
That is a popular summer time listing of frozen treats that have no added sugar in them.
To be honest, there are more frozen treat recipe with no added sugar in them coming in the near future too!
Many of these recipes call for molds that are used to hold the ice cream or popsicles as they freeze into shape. You can find a great selection of ice cream bar molds here.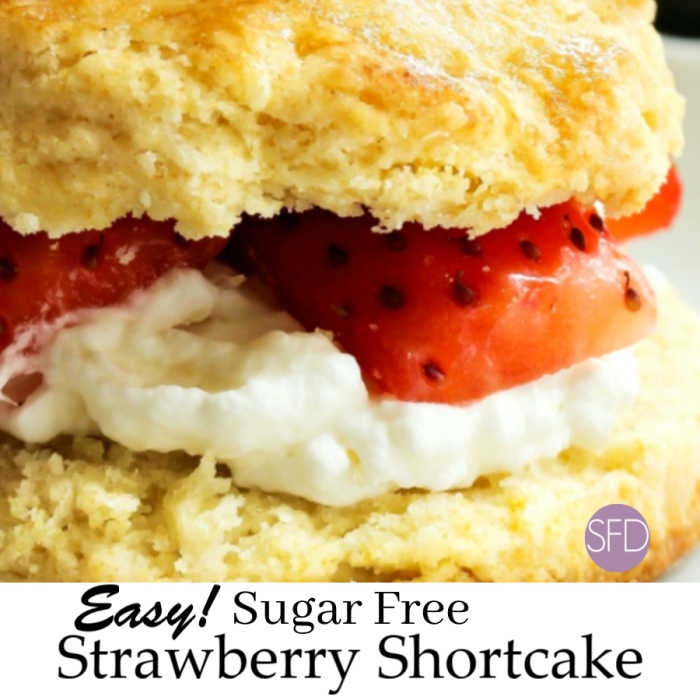 This easy recipe for how to make an EASY Sugar Free Strawberry Shortcake is really delicious and will impress most anyone.
What makes a Strawberry Shortcake unique is that it is part biscuit.
We call it a shortcake because the biscuit ingredients form a 'shortened dough'. That is, the liquid ingredients do just what they need to do, or the minimum, when it comes to moistened the dough. As a result we get a crumbling cake. Perhaps it is the moisture that we layer the biscuit with that makes for the perfect shortcake.
As mentioned, the biscuit is a dry one. That is, we add just enough liquid ingredients to it to hold the biscuit together just enough to not fall apart. However, the liquids that are not part of the biscuit itself that balance out the dryness. The strawberries are juicy and sweet which helps. Also we use whipped cream to help moisten the biscuit and pick up those crumbs when we eat it.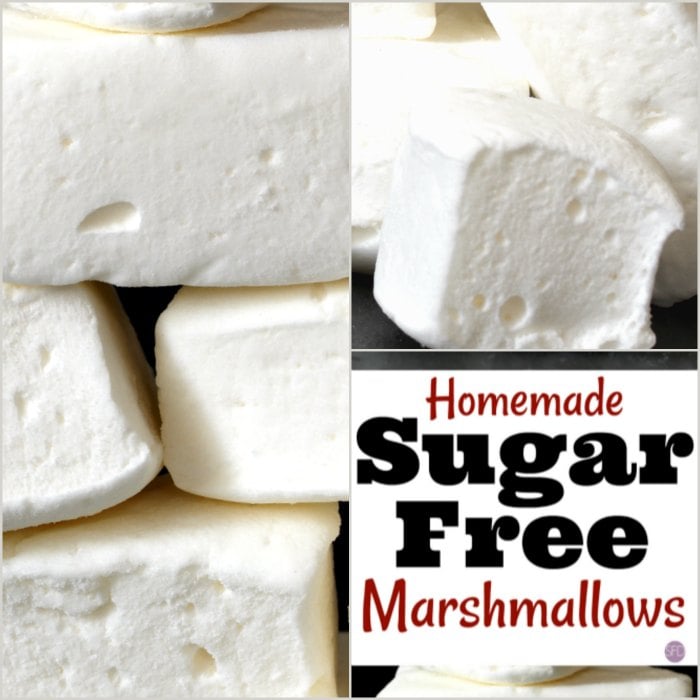 The best homemade recipe for sugar free marshmallow! So delicious and easy to do! this is How to Make Sugar Free Marshmallows, keto-friendly.
Yes, there is a path to sugar free roasted marshmallows and thus, S'Mores this summer!
How to Make Sugar Free Marshmallows is a question that I get asked a lot. I must say that I am thrilled that there is even a way to make marshmallows because there is so much that you can do with them besides enjoy eating them as they are.
You may have wondered if there are sugar free marshmallows.
This recipe does prove that there is such as thing. These marshmallows work great in most recipes that you would think about using regular marshmallows in.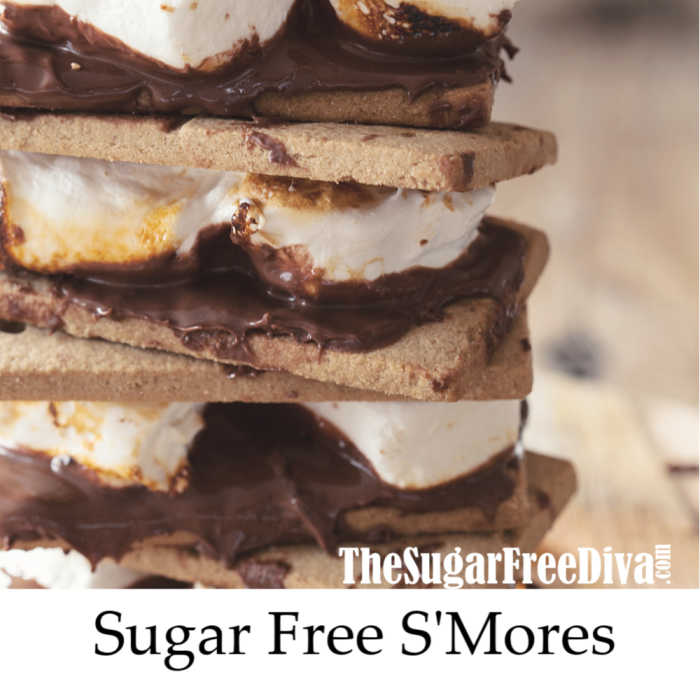 Grilling season means eating some great food outdoors with family and friends.
Of course this means grilling up great desserts and treats to go with all of that great tasting food as well!
This S'More recipe is one that comes with the great taste of that usual S'More presentation. However, this recipe comes without all of that sugar in it. To be honest, when I finally figured out how to actually do this, I was a happy person! It is up to you whether you want to make your S'mores outdoors or in the oven. I am going to share the sugar free ingredients with you. However, I am sure that your s'mores will taste good too!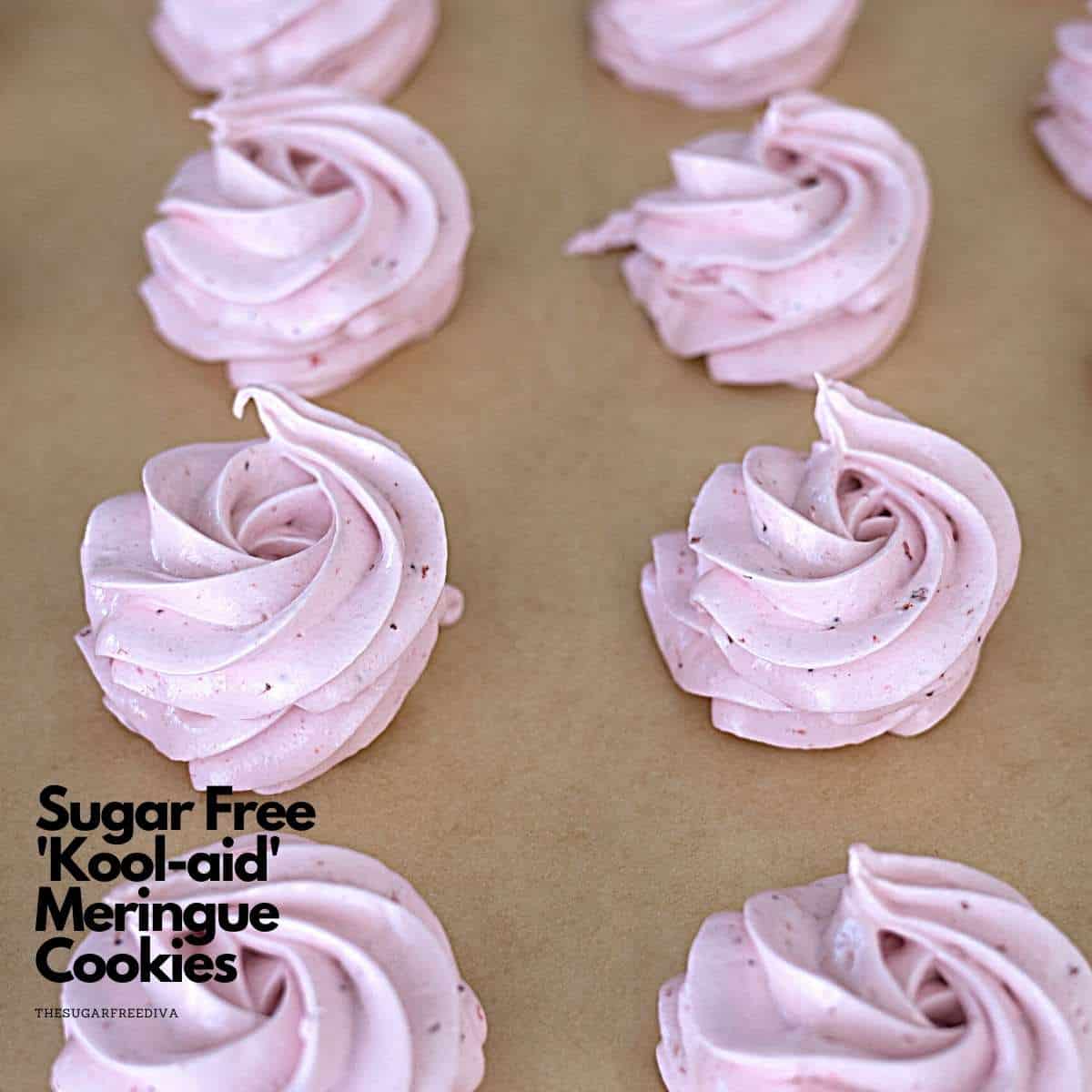 Sugar Free Kool Aid Meringue Cookies, a delicious tasting keto, low carb, gluten free cookie recipe that feature sugar free Kool Aid.
A really fun cookie idea that embraced a common product. The Kool Aid adds a fun color to these cookies that make them even better!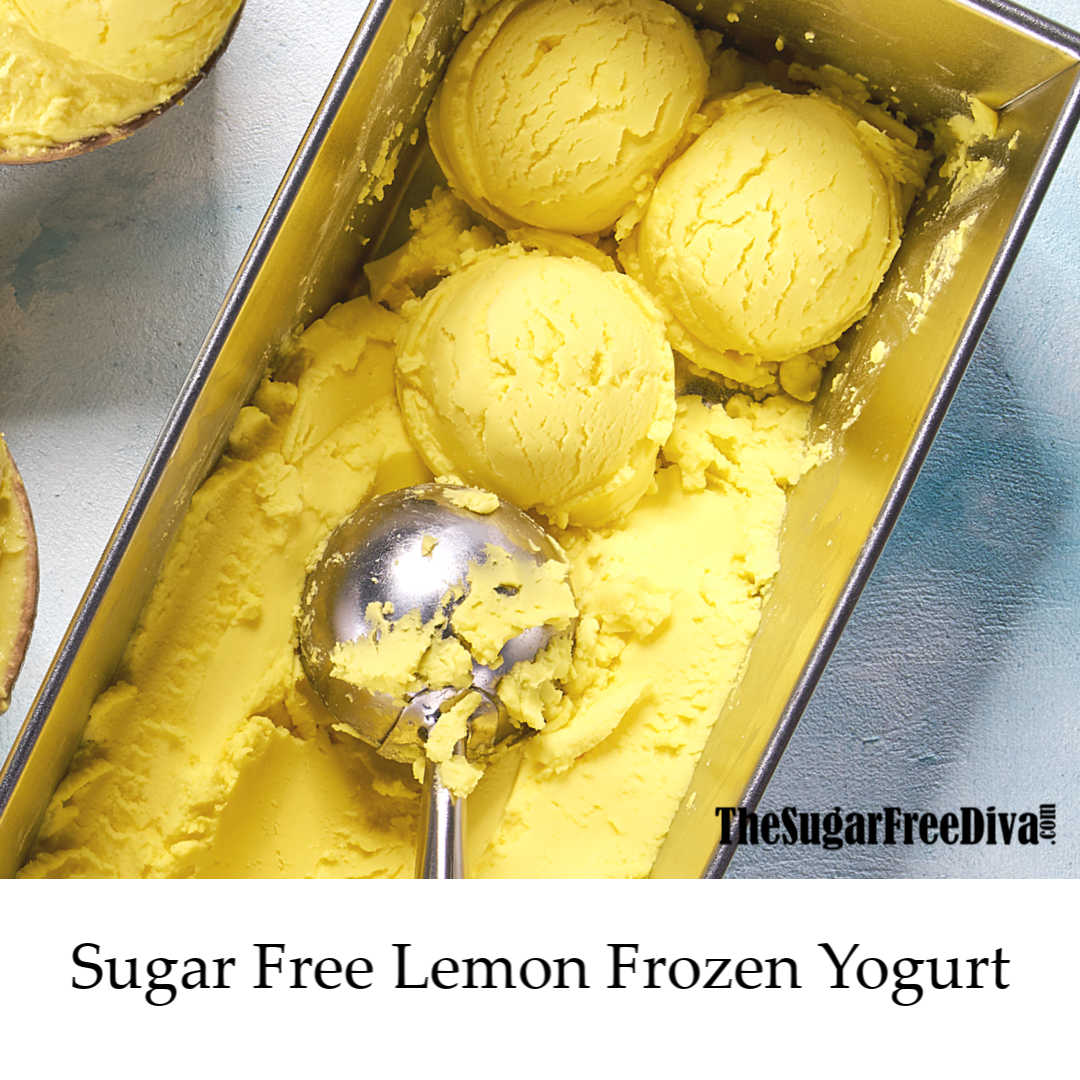 This is an easy delicious recipe for how to make Sugar Free Lemon Frozen Yogurt. Use an ice cream maker or simple freezer method for this.
This is the perfect frozen treat to enjoy this time of the year. Even better, this is a healthier dessert, something that really makes me happy as well!
This sweet taste in this recipe comes from natural sources.
The lemon juice in this recipe add both the flavor and the sweetness. Because lemon juice can be a bit sour, you can also add some sugar alternative to your frozen yogurt.
Read more.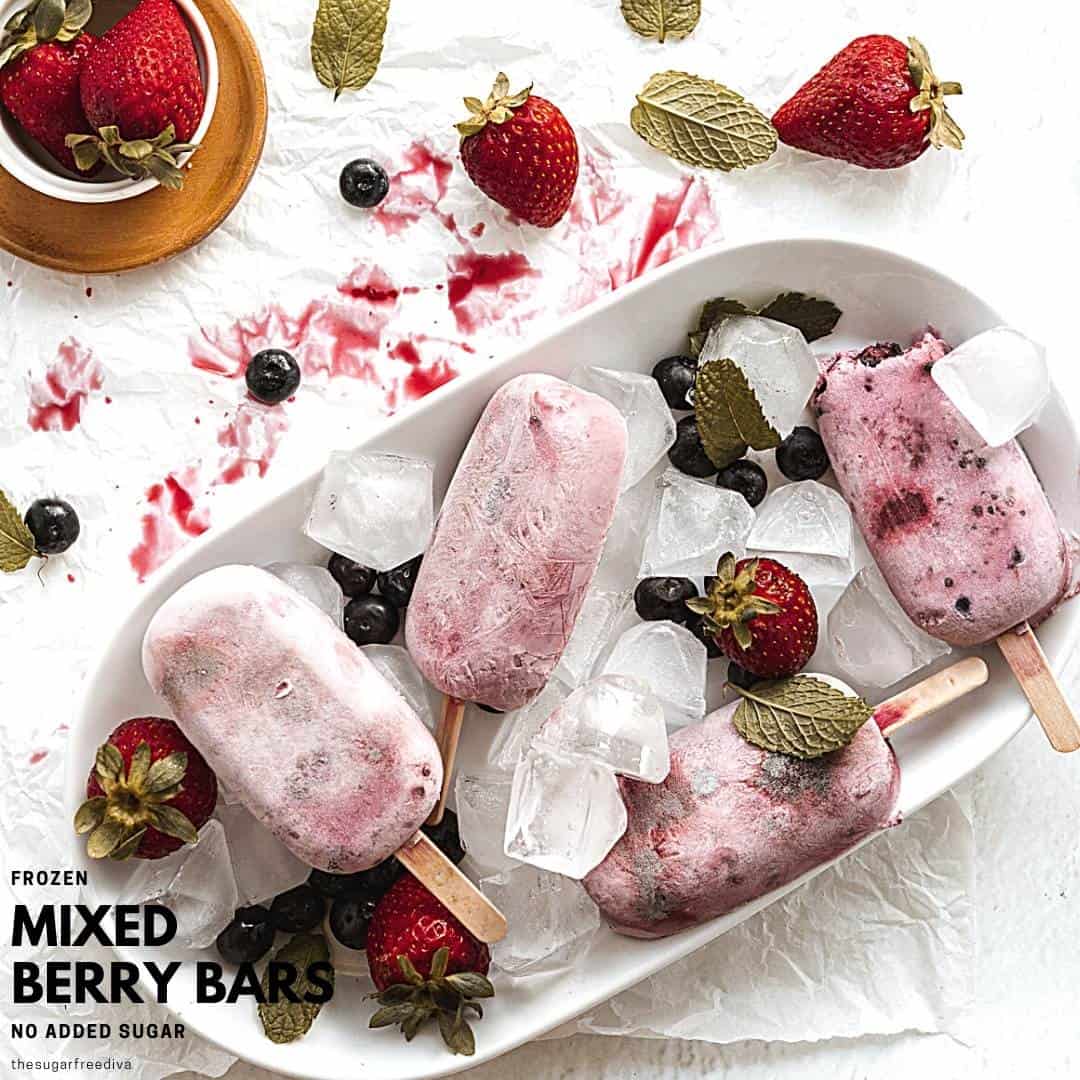 Sugar Free Keto Frozen Fruit Bars, a simple and delicious dessert or snack recipe that is made with fresh fruit and no added sugar
This recipe is for anyone asking what fruits can you eat on keto.
Sometimes fruit can take a bad rap on the keto diet as they come with there own (natural) sugar. However, there are some tasty fruits that can be eaten, in moderation, on the keto and low carb diets, I am using strawberries in this recipe. One strawberry nets out at about a half of a carbohydrate (thank you fiber!). Other good fruit choices that net out low include blueberries and raspberries.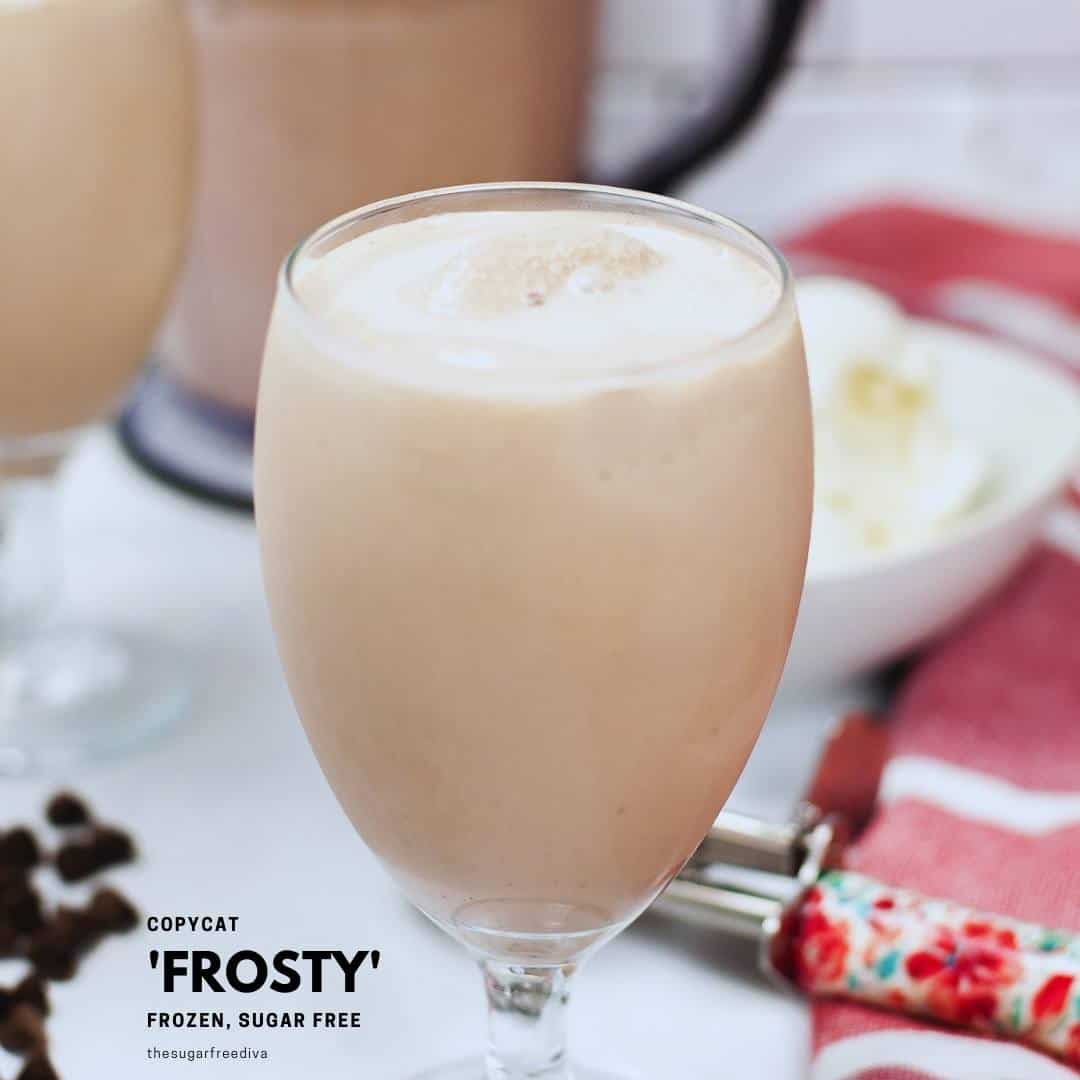 Enjoy your favorite frozen chocolate treat without all of the sugar. This is the recipe for a Sugar Free Copycat Frosty Recipe.
I have often wondered what is a frosty made of.
From what I know, a genuine 'frosty' is made from a combination of cocoa, cream, milk, sugar and perhaps a few other ingredients. I have heard rumors that there may be artificial sweeteners and perhaps, corn syrup. [sigh] My initial reason for making my own version of this popular beverage was to be able to enjoy it without the added sugar. However, I now know that there are healthier ways for me to enjoy a nearly frozen chocolate treat. Also, I am usually more motivated to make my own creations rather than venturing out to a drive-thru to spend money (cheap? lazy? smart?...you decide..)

Read more.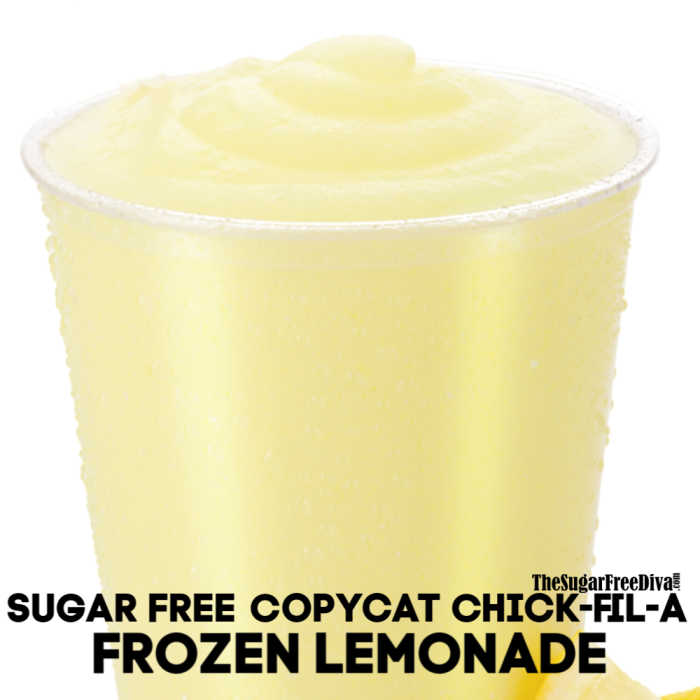 A Sugar Free Copycat Chick-fil-A Frozen Lemonade is the perfect treat for this time of the year.
This is the version that has no sugar added to it.
However, even without adding the sugar to it, this is really a tasty frozen treat to enjoy. Technically, we know that the original is called a "Frosted Lemonade". I am calling my lemonade frozen as it seems to be more on the 'frozen' side rather than the frosted side. However, if you let yours sit out for a while, it too will become 'frosted' rather than 'frozen' as a result. Either way, this is a great beverage.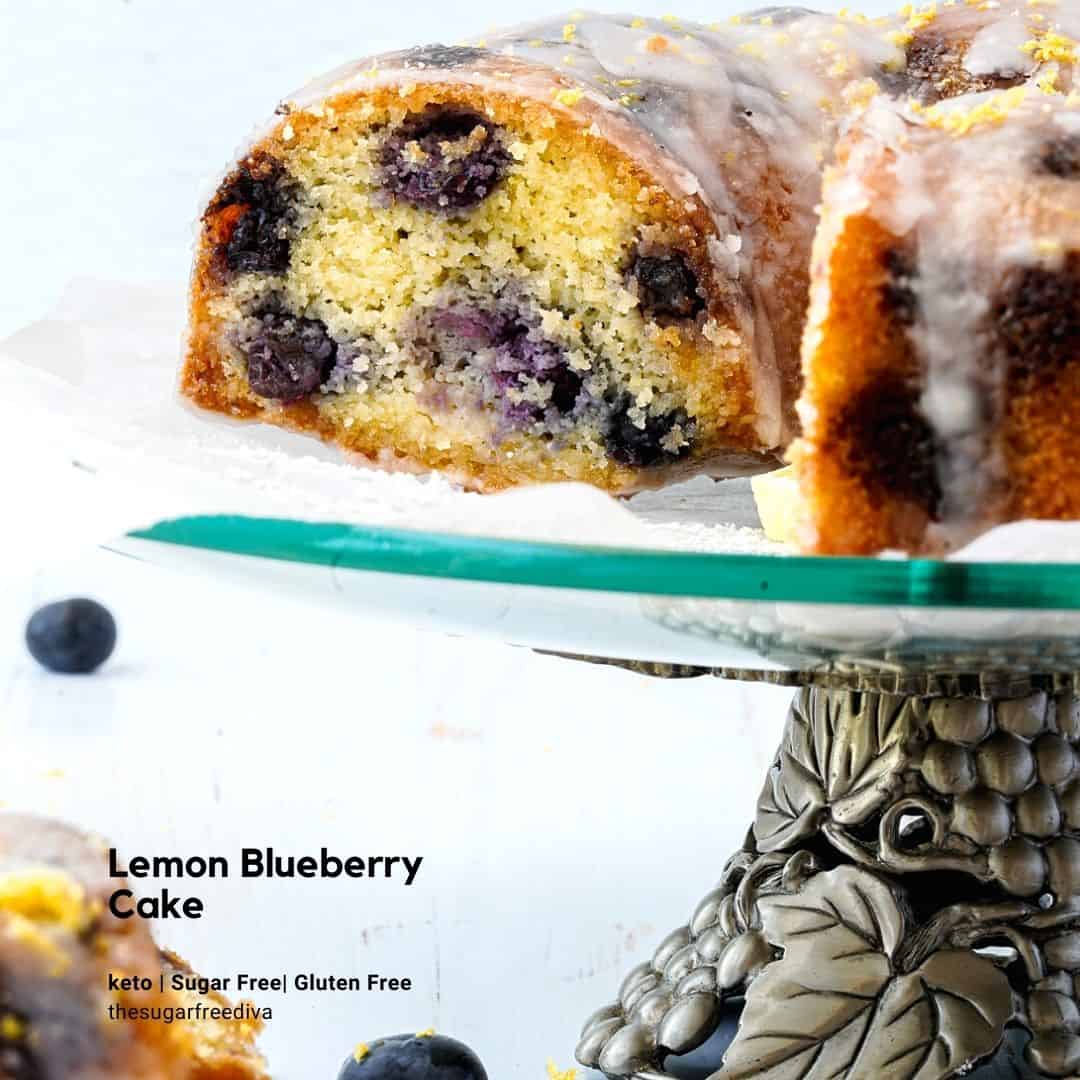 Sugar Free Lemon Blueberry Cake, a simple and tasty cake made without added sugar, low carb, gluten free, keto diet friendly dessert recipe.
This cake recipe is especially for anyone asking how do you make a moist lemon cake from scratch.
Yes, this is a homemade lemon cake made from scratch. Hopefully, your cake will turn out moist like mine did as well. If you have made other similar sugar free cake recipes than you may already know that there can be a loss of moisture in the cake because of the absence of sugar.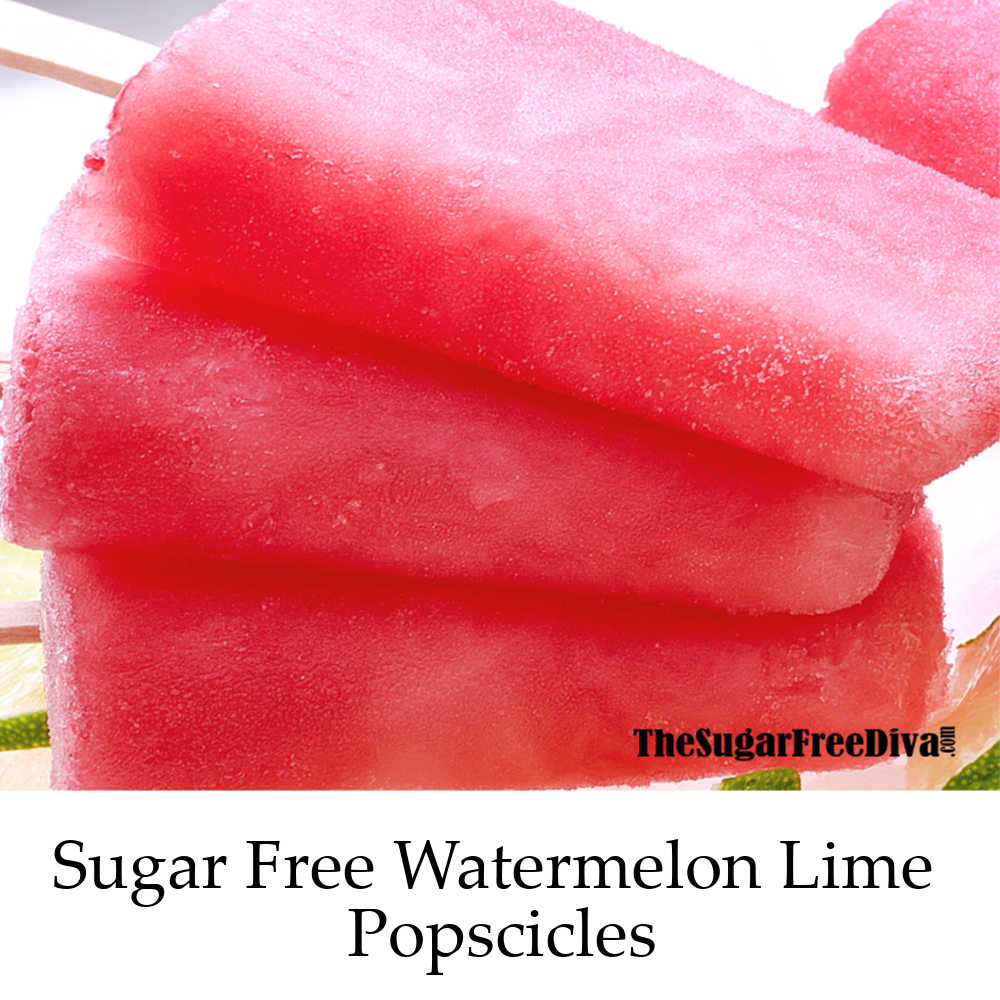 Easy and Yummy! How to make low sugar or totally Sugar Free Watermelon Lime Pops. The perfect treat for a warm day!
You may be wondering what are the benefits of eating watermelon.
I suppose that I should first mention that this recipe does contain watermelon. Watermelon is so tasty and is also a popular and healthy treat. There really are some nutritional benefits in watermelon. Watermelon is a great source for Vitamin C and Vitamin A. Also, the sugar in watermelon is all natural.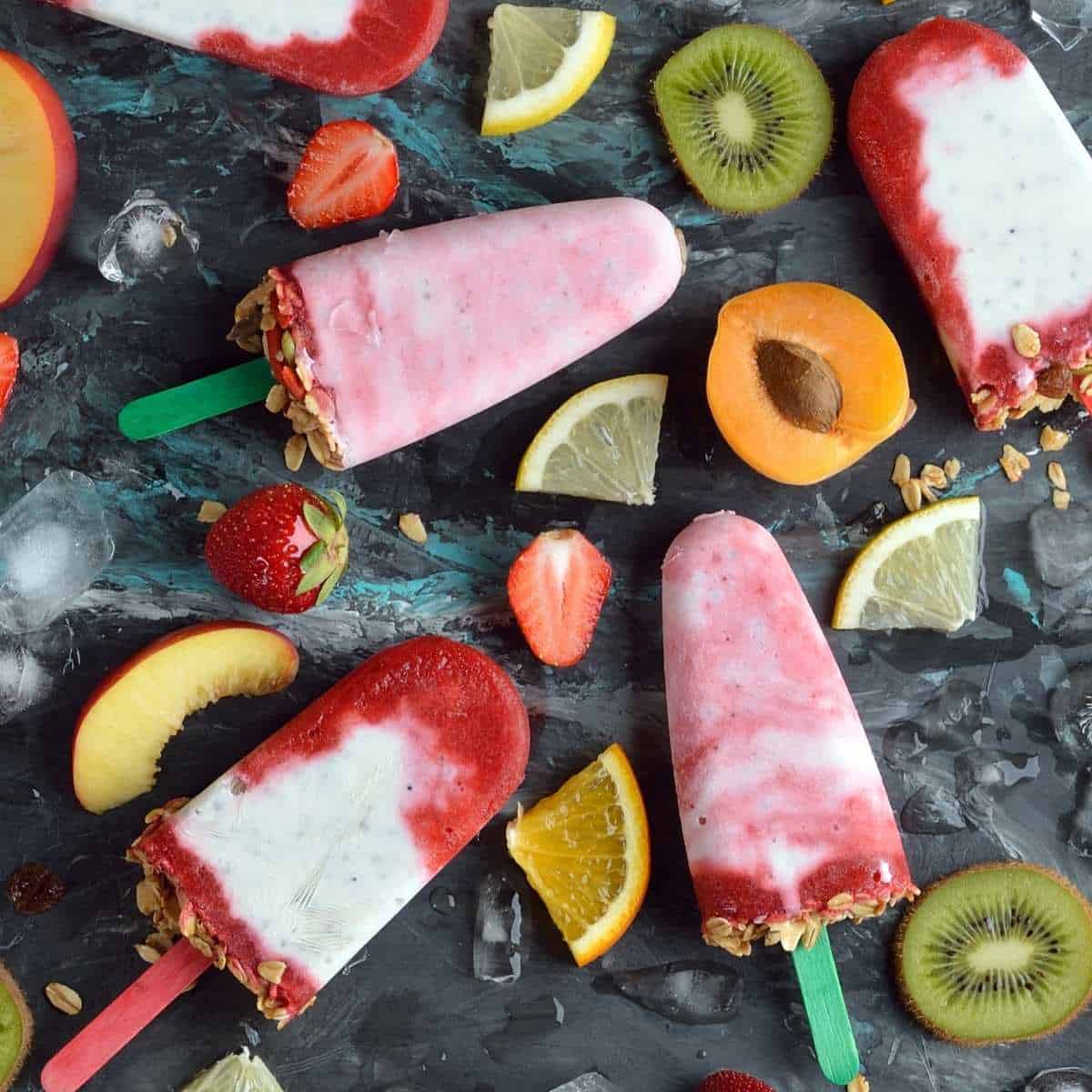 Here are some similar recipes that you may also like.
Thanks so much for visiting!
If you decide to make any of the recipes, please however stop back and let me know how it turned out for you. Also, if you have any tips or tweaks to the recipe to share, please do so in the comment section below. My readers however, like to stop by periodically for updates on the recipes. Thus, sharing the comments is helpful to these readers and hopefully to you too!!
Looking for a recipe that is not on my site?
Please let me know and I will thus work on getting that recipe for you.
Happy baking, eating, and enjoying life!

Nutritional Information is only an estimate and can vary especially with ingredients that are used.