With all of the sugar free and low carb recipes that I share, you may be thinking that I am Living a Low Carb Lifestyle.
The truth is that while I may try to eliminate higher carbohydrate containing food, I do not follow a low carb diet.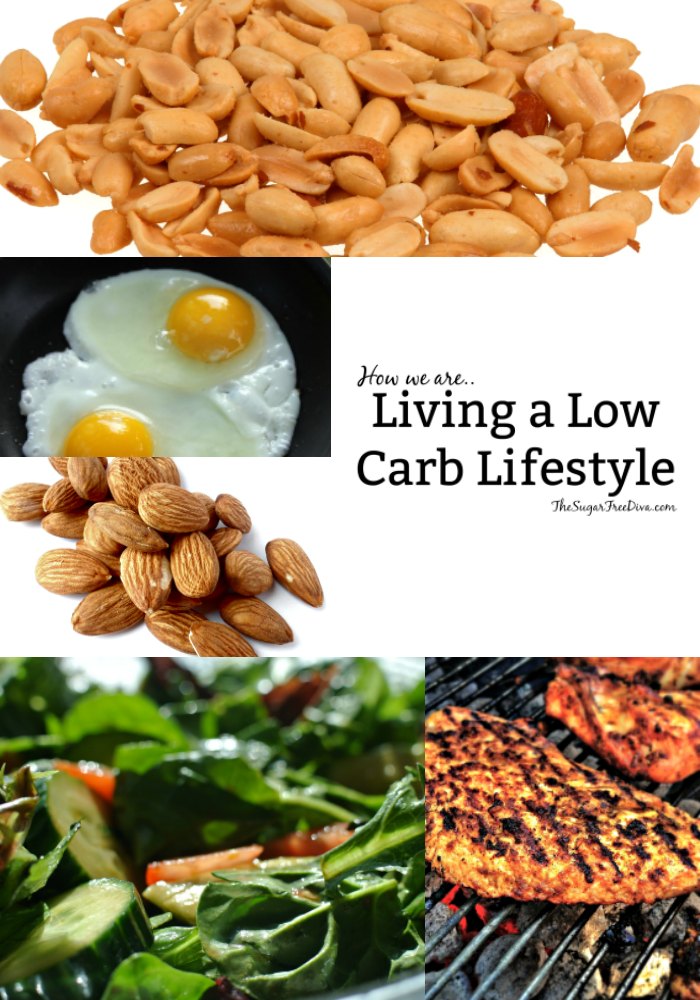 Living a Low Carb Lifestyle
Years ago I jumped onto the low carb (carbohydrate) train.
I did it because I wanted to drop a few pounds. I followed the diet closely and was very successful with it at the time. I still try to avoid the carbs however, I am no longer following the diet itself.
If you are unfamiliar with the low carb diet, it is about avoiding higher carb foods and eating more of the lower carb foods.
The idea behind the low carb diets is that when your body does not have carbohydrates to burn for energy, it will burn fat. This is because carbohydrates are a source of energy. When you eat carbs the carbs are converted over to blood sugar (glucose). This blood sugar provides energy to our body.
Just so you know, I am not endorsing this diet, or any other kind of a diet. I am simply sharing with you recipes and ideas that also may be friendly to certain diets such as a low carb diet or a sugar free lifestyle. Obviously, you should seek your medical professional for any kind of advice related to dieting and you health.
Eating a low carb diet forces the body to use fat for energy when there are no carbs available.
Hence, a low carb diet can help someone lose weight- according to the experts. The key for being successful is to keep the carbs that you eat to a minimum.
Foods that contain carbohydrates include:
Breads and grains which include noodles, pasta, crackers, cereals, and rice etc.
Fruit such as apples, bananas, berries and oranges
Many dairy products, such as milk and yogurt.
Beans and legumes, including dried beans, lentils, and peas
Sweets and snack foods such as sugar, cakes, cookies, candy, and pretzels.
Certain vegetables, specifically the "starchy" vegetables such as potatoes, corn, and peas.
The foods that are allowed on a low carb diet are mostly high in protein or fat.
These foods include beef and meat, fish, poultry, most cheese, nuts, oils and fats.
While I do try to maintain a close to sugar free lifestyle, I am not necessarily living a low carb one.
I like to eat fruit which has carbs in it. However, I bake low carb by using alternatives such as sugar alternatives and flour alternatives.
Some of my low carb recipes include:
Some of my favorite low carb alternatives that I use include:
Learn more about Living a Low Carb Lifestyle
There are some studies that suggest that carb counting can help keep your blood glucose levels close to normal.
It should be noted that anyone with any kind of a blood sugar issue should talk to their medical professional prior to going on a low carb diet. Eliminating carbohydrates can work against blood sugar controlling medications as well.
From MedlinePlus.gov-
Atkins meal plans,  carb counters, quick-start guides, a mobile app..
Related Articles: