'This Low Sugar Cocoa Peanut Butter Cookies is really a tasty treat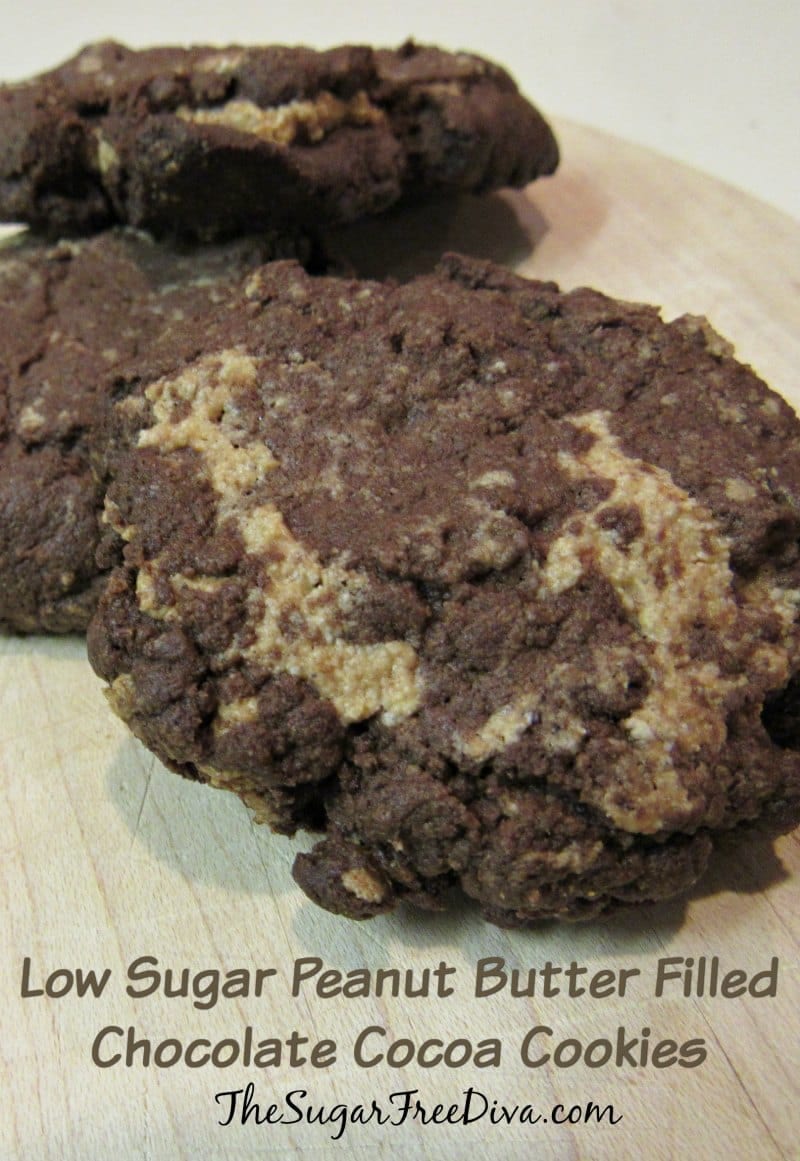 Low Sugar Cocoa Peanut Butter Cookies
This cookie gives us both chocolate and peanut butter tastes.
Combining chocolate and peanut butter is a popular option. However, they also taste good when put together in a recipe. This is also a unique looking treat.
Using a baking mix makes this an easy recipe to make.
Tova Carbquick is a low carbohydrate baking mix that contains no sugar.Thus, it is used in this recipe.
Using ingredients with no or low sugar added is part of this recipe since it is a low sugar recipe.
Sugar free peanut butter is used to make these cookies. A sugar alternative, such as Splenda, is used as well. Another option could is to use sugar alternative of choice. As is unsweetened cocoa powder.