Learning How to Make a Sugar Free Pina Colada, with or without the alcohol, can be a fun way to enjoy a warm weather party.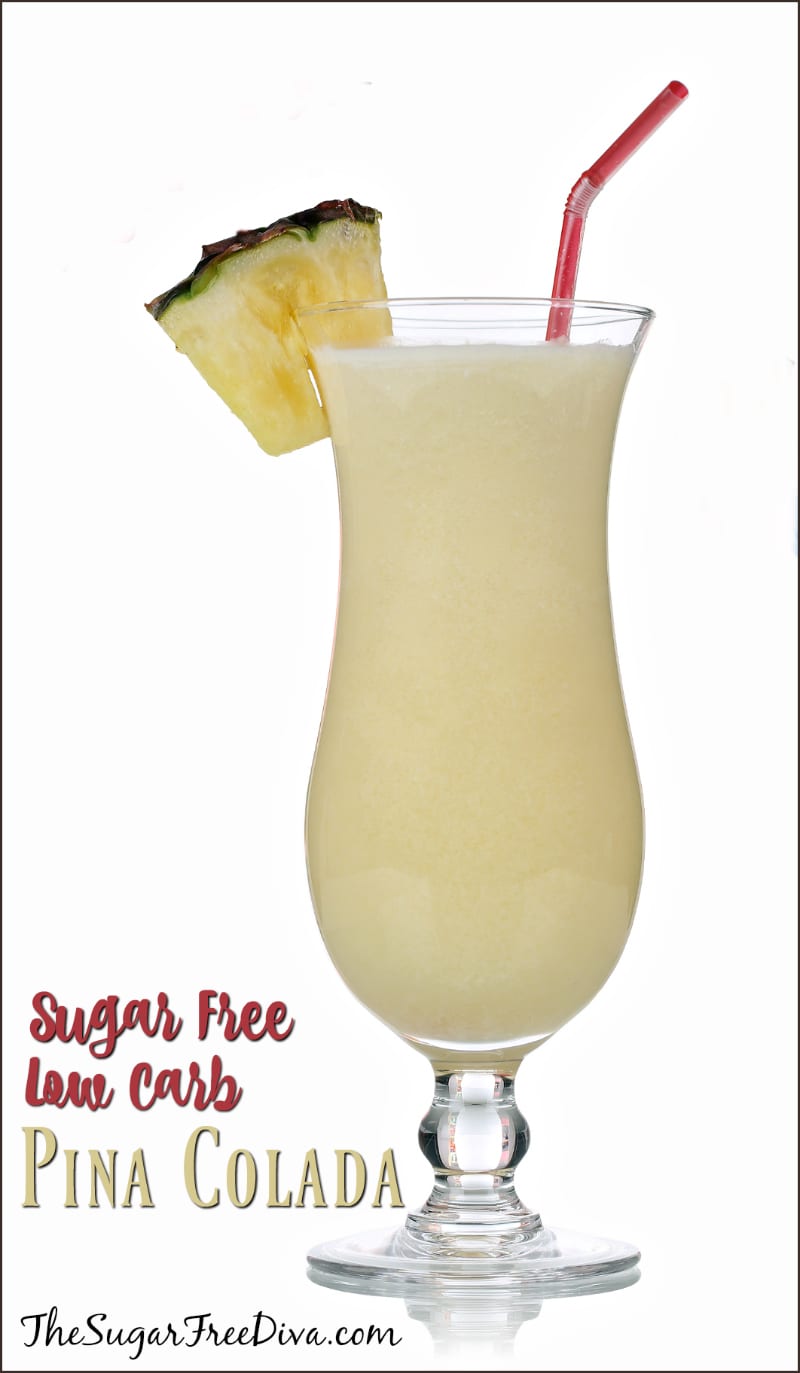 How to Make a Sugar Free Pina Colada
Pina Colada's have kind of a bad rap.
They look so sweet that people avoiding sugar and/or carbs stay far away from them. This is for a good reason. The average pina colada can be made with a heavy bar mix that has sugar in it.
It is true that Rum is a carbohydrate free beverage.
Rum may taste sweet for a hard liquor but, it is actually sugar free and carbohydrate free. Adding rum to a pina colada is standard practice for a recipe. However, adding rum to this recipe is not essential because a pina colada can be enjoyed without sugar or alcohol.
The secret ingredient in the sugar free pina colada is canned coconut milk
Use the unsweetened variety of canned coconut milk for this recipe. Unsweetened canned coconut milk has around 45 calories and 0 grams of sugar, as well as being less than one carb.
There is one other secret ingredient in this recipe.
That ingredient is sugar free pineapple syrup. We use these syrups in recipes all of the time at my restaurant because they do add flavor to our recipes.
Adding rum is not essential to this as well.
While the taste of rum may be part of what makes a pina colada so special, there is a workaround.
Rum extract can be used instead of actual rum. Look for an alcohol-free version of rum extract in order to keep this recipe alcohol free.
Add fruit to make this drink look pretty.
While you do not have to eat the fruit, you can use a chunk of pineapple or a cherry to make it look pretty. Placing a small slice of a pineapple to the rim of the glass of this can certainly make it more fun and appetizing to look at.



This is a fun drink to enjoy especially during a warm weather celebration.
There is something synonymous with a festive pina colada and sitting on the beach or at a pool while on vacation. Enjoying this as low in sugar as possible can make for a fun trip.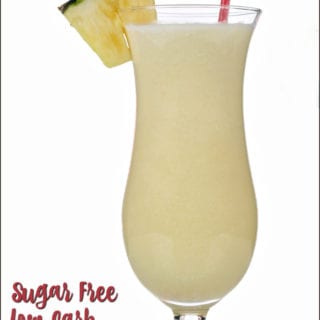 How to Make a Sugar Free Pina Colada
A sugar free version of a fun warm weather beverage. Can be made with out without alcohol as well.
Servings
:
2
-4 servings depending on serving size.
Ingredients
Canned Coconut Milk- 1/2 cup

White Rum- 1/4 cup OR 2 teaspoons of rum extract

Sugar Free Pineapple Syrup- 1/2 cup

Ice- 1 cup

Optional- fruit for topping
Instructions
Combine all ingredients, except for topping, in a blender.

Blend until desired consistency. Can add additional ice if desired.

Serve immediately with any fruit topping.
https://thesugarfreediva.com/sugar-free-lemon-lime-soda-pound-cake/