I see a lot of recipes out there that use Molasses for Sugar Free Baking
This got me wondering, how can molasses, which is so sweet, be okay for sugar free diets?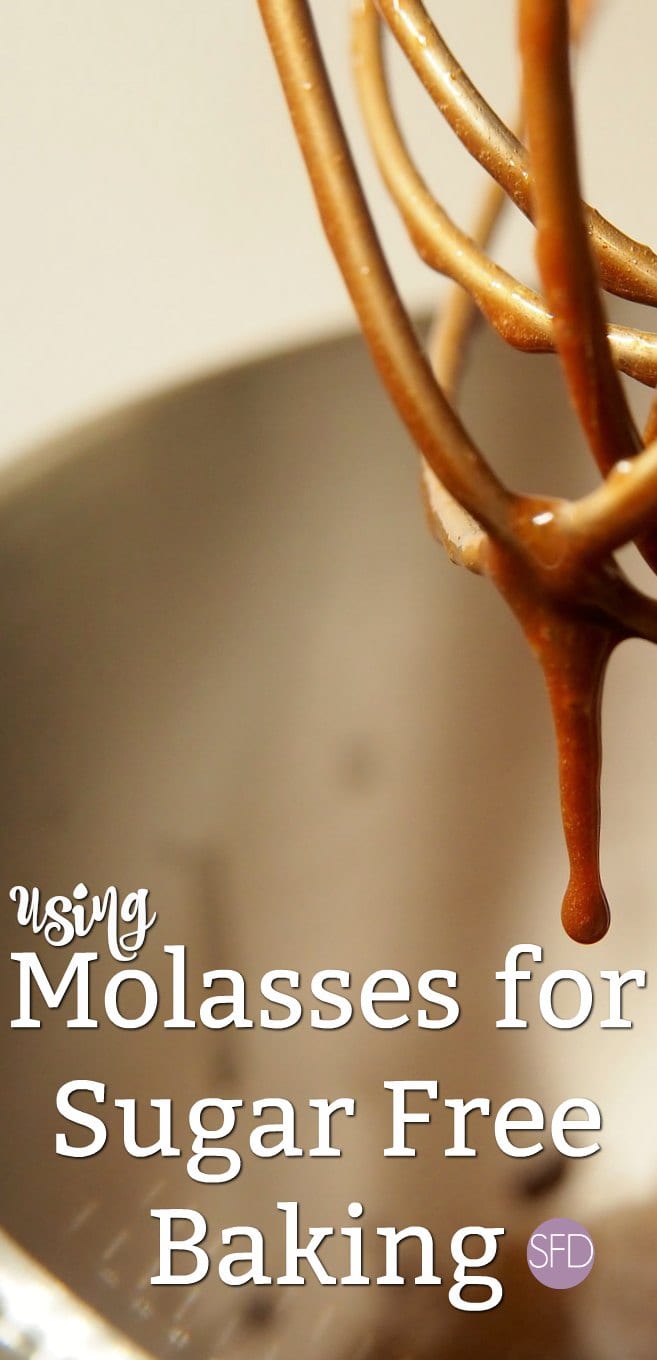 Molasses for Sugar Free Baking
If I were to make one confession right now, it would be that I could never eat baked beans without the molasses.
Baked beans really have never been my favorite food. I just don't get what makes the taste of beans so good to some folks. Perhaps, it could be that they are eating their beans in a recipe with molasses in it. Thus, by sweetening the beans, people will eat them. People will eat them especially, during the summer, at a pot-luck kind of gathering. Molasses laden beans always show up there.
Baked beans are not the only dish that people put their molasses into.
We could never consider going through a holiday season without gingerbread men. Am I right?
Most gingerbread recipes that we know well, seem to have molasses- as in a lot of it, in their ingredient list. Molasses is also used in other recipes such as cakes, cookies and pies.
Molasses even shows up in some 'sugar free' or 'diabetic-friendly' recipes.
When we see something that tastes so sweet we have to wonder. We wonder how did it show up in a recipe that is for something that is suppose to be low in sugar. I could easily see this as a free ticket to amp up my molasses if I thought it were safe to use in my recipes.
The scoop on Molasses.
Yes, when it comes to baking, the experts do consider molasses to be a kind of sweetener that can be used in a recipe. The question is whether or not you could use molasses as a sugar substitute in those recipes.
According to the USDA, 1 tablespoon of molasses adds about 57 calories of added sugar. If you were to add one cup of molasses than you would add about 950 calories. If you were to add one cup of white sugar then you would add 740 to your recipe.
While there are more than kind of molasses out there, it is the sugarcane molasses that we use most in recipes.
We add molasses to recipes when we want a dark color in whatever we are adding it to. Molasses is considered to be less 'sweet to the tongue' than regular sugar. This means that many recipes will increase the amount of it that called for. For example, a recipe that calls for 1 cup of sugar may call for an extra ⅓rd cup of molasses to be used in it's place upon substitution.
Getting back to the question about molasses being used in a low sugar diet.
Sugar cane molasses is the most popular molasses that is used in baking. However, Blackstrap molasses is another common molasses. Blackstrap molasses actually has some nutrients in it such as potassium and Vitamin B6. Blackstrap is a more intense tasting molasses as well, meaning that you should not add as much as you would add of the sugar cane molasses.
Yes, we see molasses in recipes for diabetics and in addition to Molasses for Sugar Free Baking.
There are people who believe that blackstrap molasses may be digested by the body more slowly than regular sugar. They believe that this may help stabilize blood sugar. Thus, it could be safe for diabetics if this theory is correct.. However, blackstrap molasses does come from sugarcane and it does add carbohydrates, just like other sugars do. Also, it is pretty hard to find any recent determination on whether or not it is acceptable in a low sugar diet beyond being 'okay when eaten in moderation.'
My conclusion about molasses is that it is something that I will not add to a recipe unless it is beyond necessary for me to do so.
Even though there are many 'sugar free' recipe that use molasses, I would proceed with caution before following them in entirety. You can add molasses to your recipes if you want to. However, if you are on a special diet then please consult a professional for advice first.
Here are some other options that you can try in a recipe that calls for Molasses for Sugar Free Baking.
While using these, you may need to add cream or tarter or something similar to maintain a texture.
You may also be interested in reading these articles.