I suppose that I could also call these Pie Baking Essentials "Gadget You Never Knew that You Needed to Make a Pie".
Whatever you want to call these, you will find them all to be useful


Pie Baking Essentials

These are the tools that are helpful when you bake your pie.
They also make for great gift ideas for anyone that you may know who bakes pies.

These essential for pie baking items really are helpful too.
If you have ever baked your own pie, you may have needed one or more of these gadgets and goodies.
This is because they are so helpful. Think about the last time that you baked a pie and you will think about the gadgets that could have helped you out!

Holiday and Fall Baking seasons are here.
And pie baking is an important part of them. Baking season is also pretty important around here. Many of these items have certainly my pie baking better. I even use a few of them for baking there baked goodies too!

Here are some similar posts that you may also like.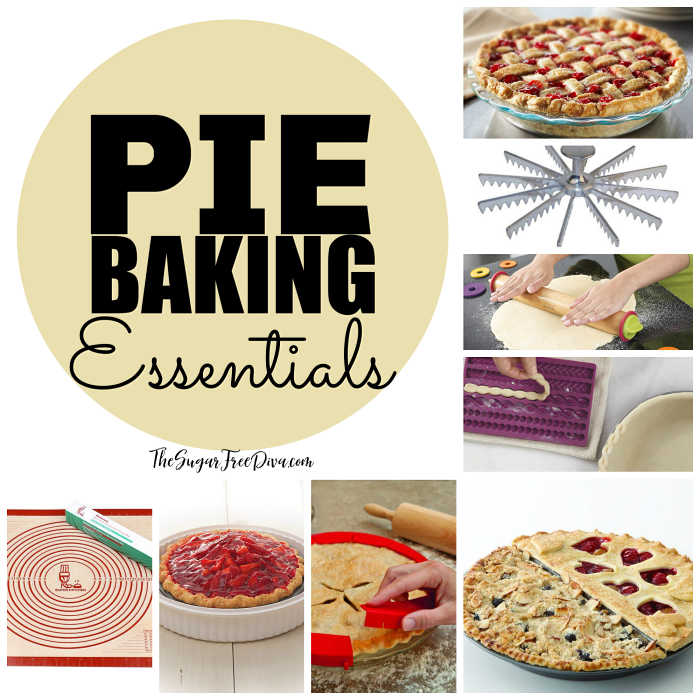 Keep up to date with my recipes
You can check out my guide on baking with sugar alternatives on Amazon

I have some great tips on which alternatives may work in a recipe such as this one.
Be sure to follow me on facebook and subscribe to my recipes via email to keep up to date as well.
So basic yet, so useful. I use glass pie plates in many of my recipes. This is where you start.
This to me is kind of like paint by numbers for artist wannabe's.
Carry your pie to grandma's house or to that potluck gathering in this!
Easily prevent crust burn with this.
Make two kinds of pie at the same time. Here is how to do it!
This is how to make sure every piece of pie is the same size.
Easily make your pie prettier with this.
I featured this a while back in my post about Genius Baking Products I Wish I Invented.
What a great idea! Now you can roll to a more accurate thickness! Another one of my Genius Baking Products!