I love that there is a way to make Sugar Free and Baked and Chicken Teriyaki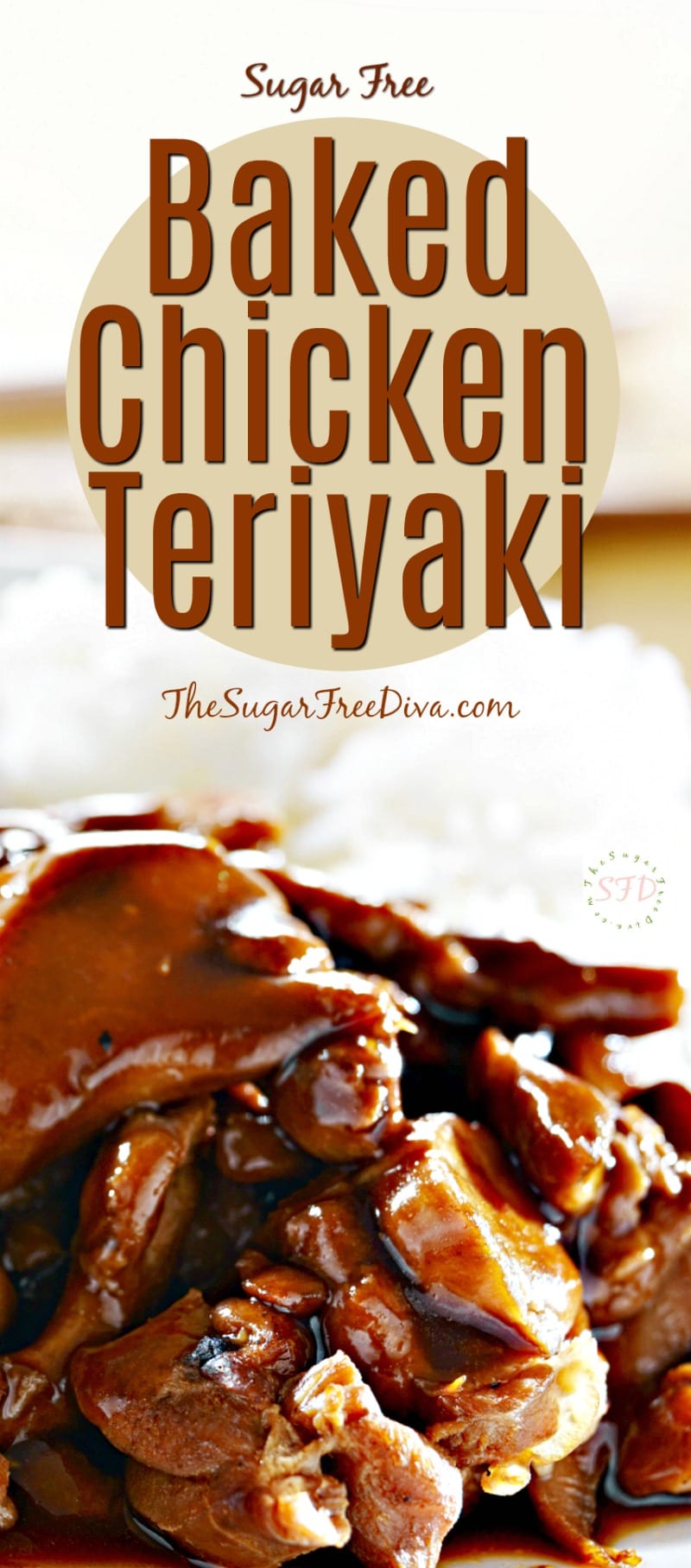 Sugar Free and Baked and Chicken Teriyaki
I love the taste of a lot of Asian food however, I am not the best at using a Wok.
Cooking with a wok is just something that I have not been able to master, no matter how much I have tried. I do own a couple of them just the same.
When I can bake something, I know that I have a better chance of getting it right.
I suppose that I have mastered the art of baking. However, it could also be because baking something in the oven is often a lazier way for me to get something done. However, what I bake usually comes out pretty good.
I also like that when I make something myself, I know everything that goes into the recipe.
That would include every ingredient, especially sugar. When I make my Teriyaki, I can make it with no sugar added. This is important to me.
When you can order out for your Teriyaki you can certainly get it done by the pros.
However, ordering out may not always be in the cards. Hence, making it yourself is always an option. As is the case with this recipe.
I have learned that making this teriyaki doesn't necessarily mean adding unnecessary calories.
Chicken teriyaki can still taste great without adding a bunch of sugar.
Basic teriyaki sauce calls Sake or Mirin. Both contain sugar so I have eliminated them from my recipe.
Some may say that the teriyaki taste also has to do with the added ginger and garlic. Ginger helps give the chicken teriyaki a distinct taste. Ginger really has little sugar in it.
Finally, this is a recipe where you can bake your teriyaki.

I am one of those people who likes to be able to prepare things in advance and then pop it into the oven, especially when I am cooking for a crowd. If you prepare your this in advance, and allow it to sit in your refrigerator, your chicken will marinate and this can improve the taste of it. Using a slow cooker is another great option.
The recipe
print recipe
Baked and Sugar Free Chicken Teriyaki
Teriyaki can still taste great without adding a bunch of sugar.
Ingredients
Chicken breast or thighs cut into chunks or strips–1 1/2 pounds

Soy Sauce–1/2 cup – low sodium preferred

Cider Vinegar–1/4 cup

Sugar Alternative–1/2 cup equivalent

Ground Ginger–1 tsp

Minced Garlic–2 cloves
Instructions
The secret to this recipe is to allow the chicken to marinate in the sauce. You can prepare the chicken in the sauce in advance and allow it to set until you are ready to use it.
Another option is to use precooked chicken in breast or strips. This will allow you to not have to bake the chicken as long. I would still recommend letting the chicken set in the marinade.
In a medium bowl, whisk together your soy sauce, cider vinegar, sugar alternative, ground ginger and garlic.
Place your chicken in a 1 gallon zip top bag and add your mixed ingredients to the bag. If your ingredients take up more than 3/4th of your bag, split the ingredients up into two bags.
Zip the top of the bag and toss the bag between your hands a few times to ensure that all of the chicken is covered with the sauce.
Place the bag into your refrigerator for at least a few hours to allow to marinate.
When ready to bake, preheat oven to 400 and prep a baking dish for nonstick.
Place each piece  in the baking dish trying not to overlap any. Pour the remaining sauce over the chicken.
Bake for 45-50 minutes or until the chicken is no longer pink. Rotate, flip and spoon the sauce over the chicken a few times while it bakes.
Details
Prep time: Cook time: Total time: Yield: 4-6
There are also other substitutions that you can use in this recipe.
Using tofu will give this a vegetarian twist. It also is something new and different.
What do you serve your teriyaki with?

Some folks like the traditional rice. Rice can work well with absorbing the excess liquid.
I prefer some mixed vegetables such as water chestnuts and some broccoli.