I have been sharing some of my favorite products to use in my low sugar life.
I was using sugar free chocolate chips that I would have to buy online. One of the problems that I had with doing this was shipping during warmer months. Either the chips would melt upon transit or the company would charge extra to assure that they would not.
Then I headed out to my local Walmart to do some shopping and I noticed Hershey's Sugar Free Chocolate Chips . They were actually calling my name as I was kind of hungry and craving chocolate.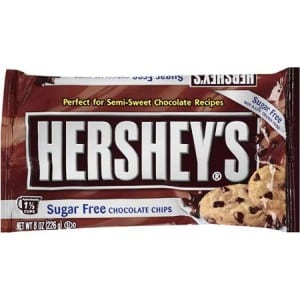 …