Ever year someone asks me what the Top Sugar Free Keto and Low Carb Recipes for the Year are.
As a result of these requests, I have obliged with the listing right here.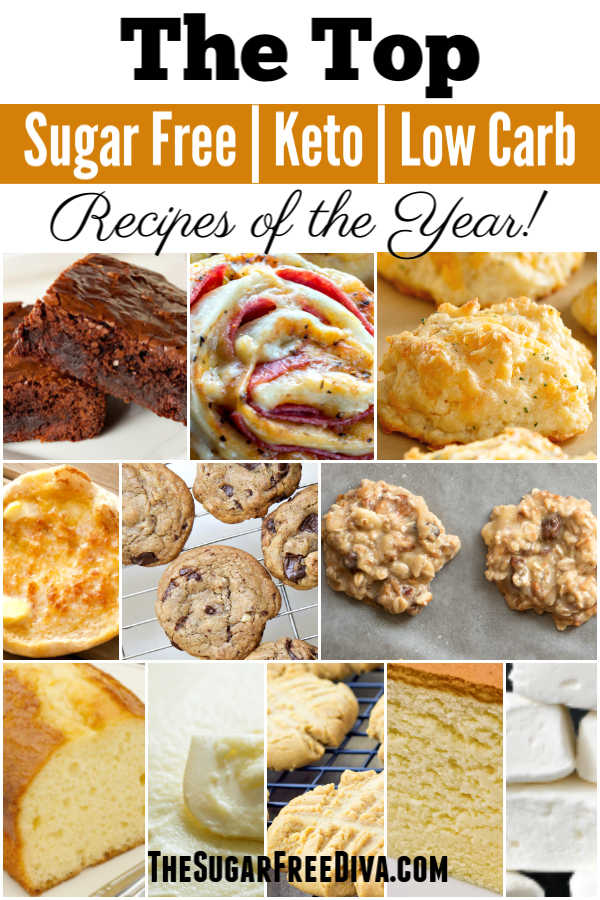 Top Sugar Free Keto and Low Carb Recipes for the Year

Because many of use want to know what the most popular recipes were for the year.
I know that I was curious about what the Top Sugar Free Keto and Low Carb Recipes for the Year were too!

However, I will say that while these may have been the most popular recipes for the year, they may not be the ones that your liked best.
This is partly due to the fact that we all have different tastes.
For example, I would have never suspected that many of these recipes would have ever been noticed by anyone,
There is a lot that goes into being a Top Sugar Free Keto and Low Carb Recipes for the Year.
Much of this has to do with what brought someone to this site to notice the recipes. Visitors usually come to this site after conducting a search in a search engine. However, social media is another way of checking out the recipes listed here.

There are other factors that bring folks here as well.
I get visitors here who are familiar with my books and are looking for a great recipe. Sometimes they come here because someone else has suggested a recipe to them.
By the way, you too can keep up to date with my recipes
You can check out my guide on baking with sugar alternatives on Amazon

Be sure to follow me on facebook and subscribe to my recipes via email to keep up to date as well.
These are the Top Sugar Free Keto and Low Carb Recipes for the Year!
Over a half a million people came to see how to make Low Carb Pizza Rolls.
This recipe first appeared last year. That should tell you something about how well liked this recipe is!
See for yourself the recipe for how to make Low Carb Pizza Rolls
For a recipe that has been around for about six months, this one has been pretty popular.
I know that this was a popular recipe because there were so many readers who commented with the many ways that they enjoyed this easy mug bread. However, I also am someone who liked variations on things.
I must admit that I never would have thought that this recipe would be one of my top visited recipes.
However, I am a fan of low carb, lemon, and cheesecake and as a result, I am happy about this one being so popular!
This recipe was a result of an inspiration that I had when I went out to dinner with my son.
We were both low-carbers and were seriously tempted by the biscuits that we were served when we went out to eat. Thus, we went home and made our own low carb version of the biscuits.
I think that much of the popularity of this recipe has to do with the popularity of Stevia with my readers.
Stevia is a natural sweetener and is available in many forms.
This one I totally get!
This is because at one time I was totally one of those people looking for a marshmallow recipe that did not have sugar in it.
Plus, there are so many yummy things that you can make with marshmallow as well!!
7. How to make YUMMY and Easy Sugar Free Sponge Cake
Sponge cake is a pretty classic cake.
I can totally understand why this recipe for Sugar Free Sponge Cake is so popular. It is also the perfect cake to make for a relative or friend.
People like that this recipe not only has three ingredients in it, this recipe is pretty natural as well.
This is a recipe that I would make for my kids when they were young. I suspect that many of my readers making this recipe are also making it for small children also.
Like with my sponge cake recipe, this one for Sugar Free Pound Cake, is a classic cake to make and serve.
What most folks do not know is that I also have recipes for chocolate and vanilla pound cake! Thus, there are options for sugar free pound cake here.
Choosing my favorite chocolate chip cookie recipe is like choosing my favorite puppy.
And, like with puppies, I have many sugar free chocolate chip cookie recipes to choose from.
Luckily however, I only have two puppies! 🙂

To be honest with you, I actually have more than one kind of buttercream frosting recipes.
However, I have so many recipe for
frosting
that I thus wrote a
book that features my frosting recipes in it.
Keto is big right now which could be why this recipe is somewhat popular.
However, I am a person who likes brownies, especially the warm chocolaty ones. Thus, I have many brownie recipes.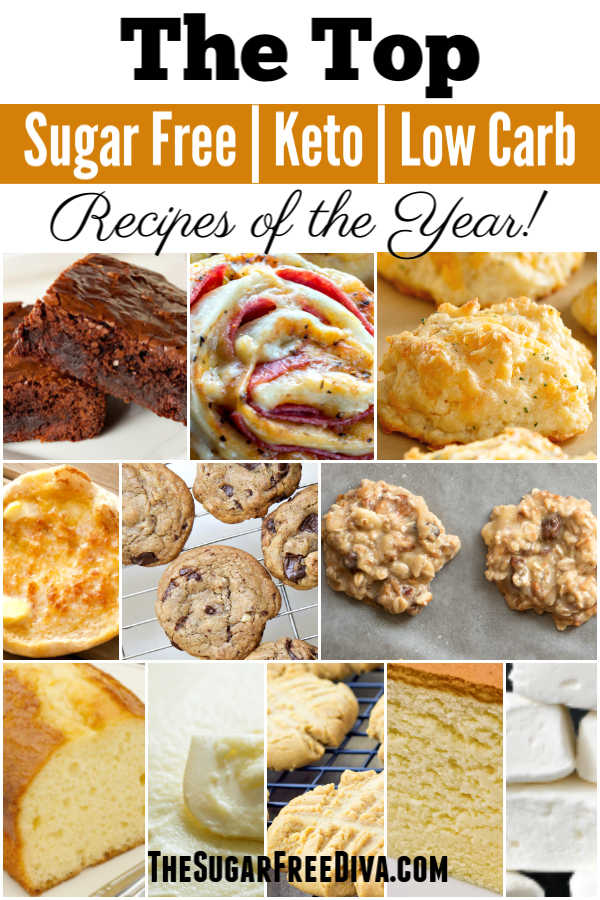 Thanks so much for visiting!
If you decide to make this recipe, please stop back and let me know how it turned out for you. Also, if you have any tips or tweaks to the recipe to share, please do so in the comment section below. My readers like to stop by periodically for updates on the recipes. Thus, reading the comments below is helpful to these readers and hopefully to you too!!
Looking for a recipe that is not on my site?
Thus, please let me know and I will will on getting that recipe for you.
However, Happy baking, eating, and enjoying life!