This Low Carb Cheese Straws Recipe is the perfect compliment to an Italian style meal or simply for an appetizer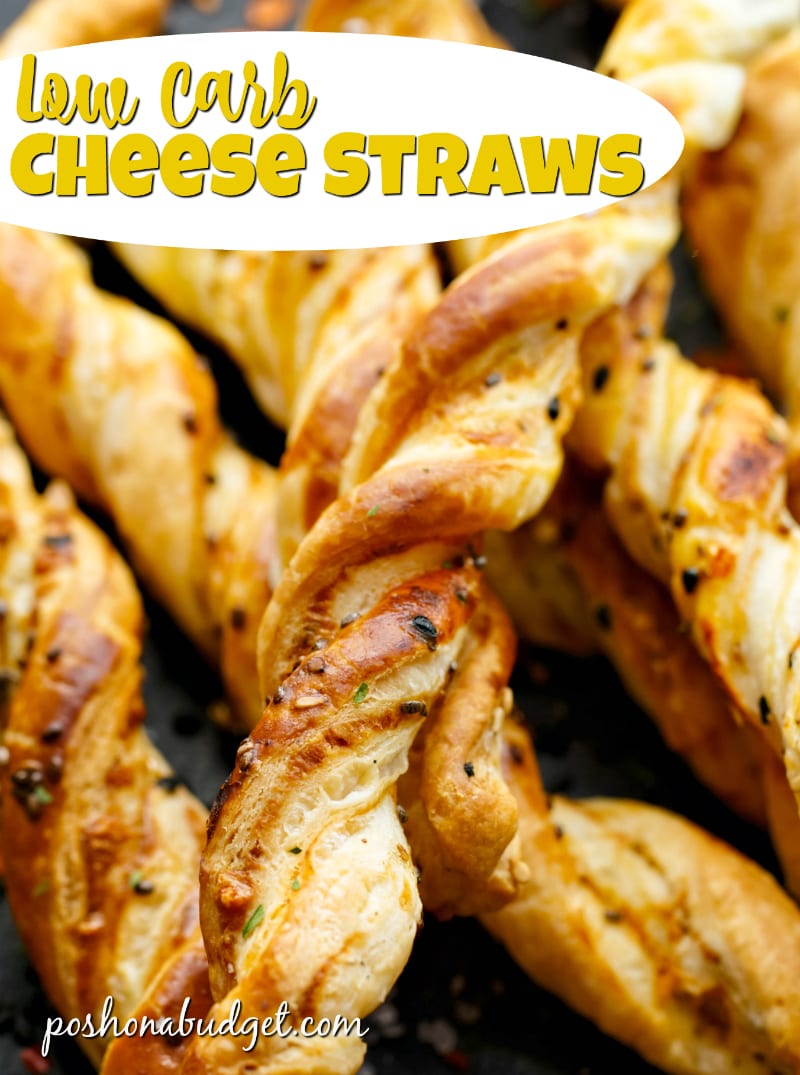 Low Carb Cheese Straws
The low carb, or carbohydrate, diet is the diet that famous for not allowing anything made with normal wheat flour.
If three is no wheat flour allowed than, there is no bread made from wheat flour allowed. However, there is an alternative to wheat flour that also has few carbohydrates in it.

The substitute to wheat flour is another form of flour known as "Carbalose Flour".
Carbalose flour is a wheat flour substitute. Carbolose behaves like wheat flour when used in recipes. This is because it is made mostly from wheat, yet it lacks most non-fiber carbohydrates.
Make this cheese straw recipe with a flour alternative.
Carbalose can be used in this recipe because it contains 80% less carbs than regular flour. Carbalose is the main ingredient in Carbquick, the low carb baking mix that is used in this recipe.
Cheese straws are a tasty bread idea that is paired with Italian style cooking.
They are also known as cheese sticks or bread sticks. Cheese straws really seem to be a combination of both cheese and bread it would seem. Even though cheese straws are delicious to eat, they can also be enjoyed while on a low carb diet.
aw.

This recipe works best when you work with parchment paper.
Rolling the dough out on the parchment paper  is recommended.  The dough is then placed in the refrigerator and baked on the same paper. It is not essential to use this method however.
Low Carb Cheese Straws Recipe
A low carb bread or cheese stick option. See site for information about low carb baking mix.
Ingredients
Low carb baking mix- 1 cup
Butter- 6 tablespoons that have been cut up
Shredded or grated cheese- 1 cup in total, can use Parmesan, Cheddar, Asiago etc or a combination of cheeses.
Eggs- 2 beaten lightly
Seasonings such as garlic flakes, Italian seasonings, salt etc.- to taste.
Read more at: https://thesugarfreediva.com/low-carb-cheese-straws/?preview=true
Copyright ©thesugarfreediva.com
Instructions
In a bowl or food processor, work the low carb baking mix and butter together until they are combined into what looks like crumbles.
Add your cheese and eggs and continue to mix together. When dough forms, remove from the bowl/processor and knead by hand on a flat surface. You can dust the surface with additional baking mix or work on parchment paper to prevent sticking.
When dough has become smooth, roll it out, using a rolling pin, on a parchment or plastic, that is on a cookie/baking sheet or similar pan. Roll the dough to 1/4-1/2? thickness.
Cover the rolled out dough on the cookie/baking sheet and refrigerate to harden (usually a few hours )
When ready to prepare, preheat your oven to 350 and prep a baking sheet for nonstick – you can use the parchment paper for this.
Cut your hardened dough into strips and arrange them on the baking sheet so that they are not touching one another. Season as desired.
Bake for 15-18 minutes until they begin to brown.
Prep time: 20+3 hours minutes Cook time: 18 Total time: 3 hours 38 minutes Yield: 15-18 depending on the size of your strips.
https://thesugarfreediva.com/low-carb-cheese-straws/
Recipe courtesy of TheSugarFreeDiva.com
Dip these cheese straws in something yummy.
Pizza sauce, cheese sauce, or a marinara sauce are always good ideas.