I like that Sugar Free Key Lime Pie is easy to make.
Not only is it easy to make, it is also easy to eat.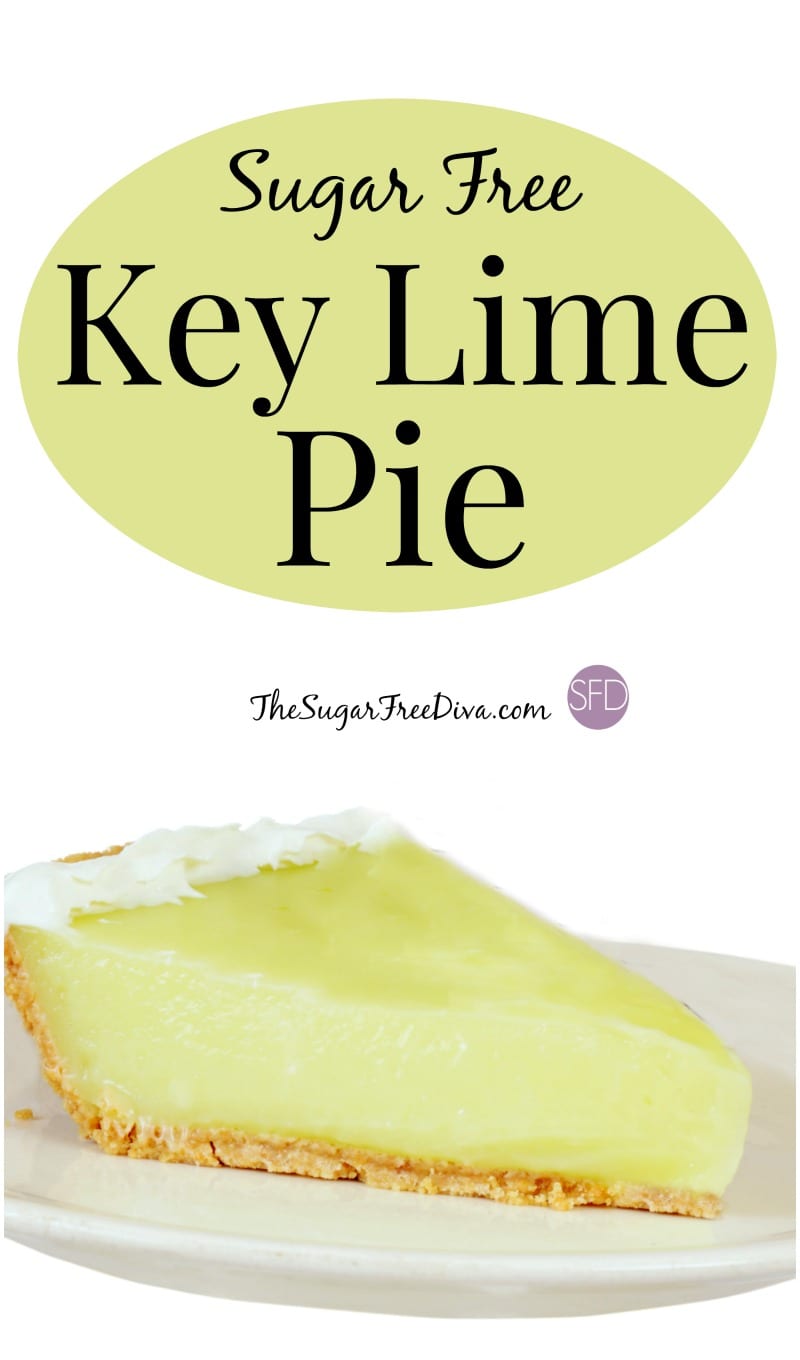 Sugar Free Key Lime Pie
Key lime pie is that famous pie that is made with key limes.
They say that the folks living in the Florida Keys liked their limes so much that they used them to make an amazing pie.
I am not going to argue about any of this as I am happy that there is such a thing.
Traditional Key Lime pie is made with some rich ingredients.
Sure, we are using lime juice in it for that special taste but, there are ingredients that make it even more appealing to some. These ingredients include heavy cream, sugar, eggs and a bit of butter.
There are many variations of this pie
As mentioned, the traditional pie is made with some rich ingredients including sugar. Thankfully, there are ways to get a great key lime taste without all of the sugar. And thus, with fewer calories.
I'm using a variation of the famous Jello recipe to make this.
Thus, we will need some Sugar Free Lime Jello . You can find Sugar Free Lime Jello on Amazon.
While a pie crust is not totally essential to this recipe, you can use one.
You can use a premade pie crust which may or may not have sugar in it. As an alternative, I have a sugar free pie crust recipe that you can use as well. This pie crust is low carb and thus, sugar free.
Lastly, you will need a 9" pie plate.
This is a traditional size pie plate for baking with. I use mine for many baking projects including pies. You can find this 9" baking plate on Amazon. However, a glass pie plate may work best for your needs.
Since this is such an easy recipe, you will find that it is no-bake as well.
First of all, this is not only sugar free, it also has the taste of lime. It also seems like a cheese cake without all of the calories in it too.
The Recipe for Sugar Free Key Lime Pie
print recipe
No Added Sugar- Key Lime Pie
Enjoy a delicious Key Lime pie without the
added sugar
.
Easy to make and easy to enjoy!
Ingredients
Boiling water--1/4 cup

Sugar Free Lime Gelatin--1 box- .3 ounce

Lime Flavored Yogurt--2 6 ounce containers - low sugar, Greek Style or whipped preferable

Whipped topping--1 tub- 8 ounce comes in acontainer

Crust-1 pie crust premade (see post for directions) /span>
Instructions
In a mixing bowl, whisk your boiling water into your gelatin. Whisk together until dissolved.
Add your yogurt to the dissolved gelatin, whisking until well blended.
Fold in your whipped topping.
Add this mixture to your pie crust. Cover and allow to cool in the refrigerator for at least 5 hours.
Details
Prep time: Cook time: Total time: Yield: 6-8